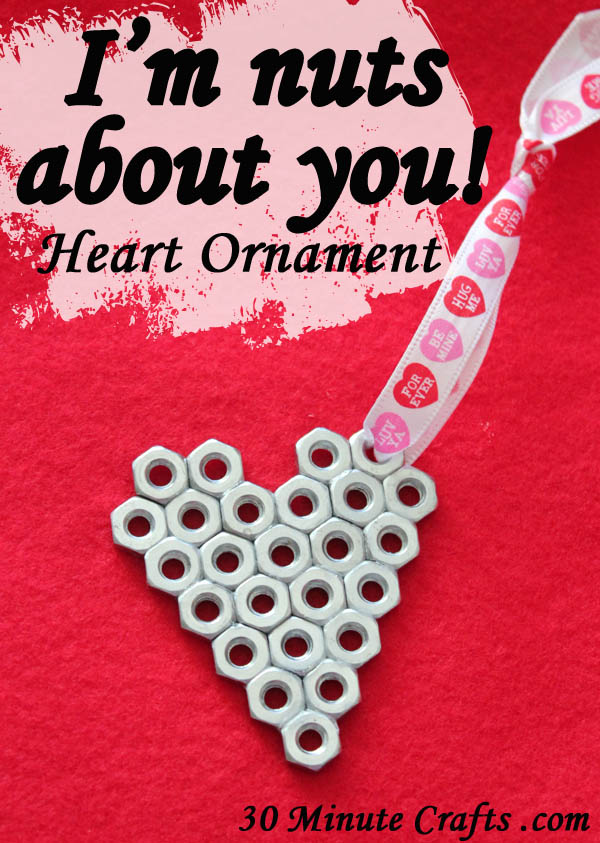 I think it is fun to find things at the hardware store to craft with. Taking an industrial material and making it crafty and fun. Like this heart made out of nuts from the hardware store. Simple to make, you can give it to your Valentine as a way to show them that you're "nuts" about them!
This tutorial is my last of our Craft Lightning Valentine's Day Edition – Valentine's Day Crafts that can be done in 15 minutes or less. Tonight I'll do a roundup of the other bloggers who have joined in, including my partner for the series, Angie from the Country Chic Cottage. And tomorrow I'll do a big wrap-up. If you missed any of my projects, go check out my Doily Earrings, Duck Tape Frame, Doily Flower, and Red Hot Roses.
To make this heart out of nuts, you need: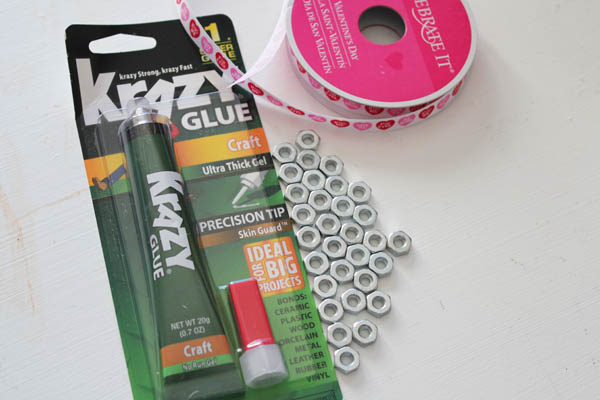 25 Nuts from the hardware store – they should all be the same size. I went for smaller, lighter nuts, but go with what works for your project.
Krazy Glue (the craft gel formula is what I used, and it was awesome)
Ribbon
Scissors
Paper Towel
Just a note: I originally made this ornament using a different glue. I met the folks from Krazy Glue at a recent event, and decided I'd make the ornament again using the Krazy Glue. Y'all: get the Krazy Glue. The ornament was so much easier to make because the nuts bonded completely and almost instantly. There was no waiting for things to try. Yes, they gave me the product for free but I'm hooked on it because it is genuinely amazing stuff.
I started by holding on to one nut. This will be the point at the bottom of the heart. I held onto this while building the heart, until it was completely made. I glued on two nuts. It only takes a small touch of glue on the two or three flat surfaces, and then hold the next nut in place for a few seconds. Then repeat.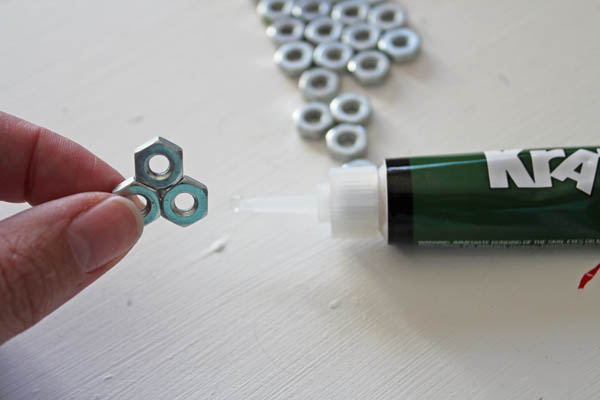 Repeat the process over and over, until you have a double-row of 6 nuts. This is the side of the heart.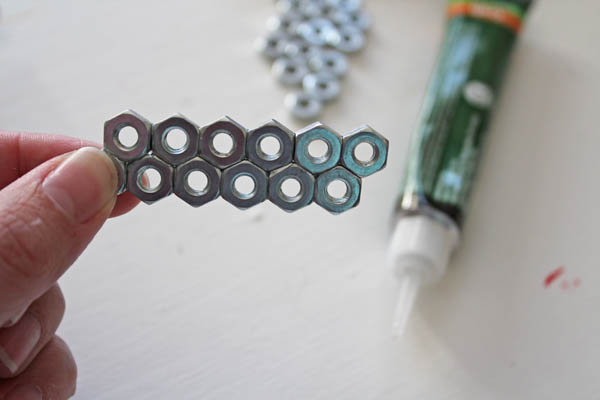 Start building up, creating your heart.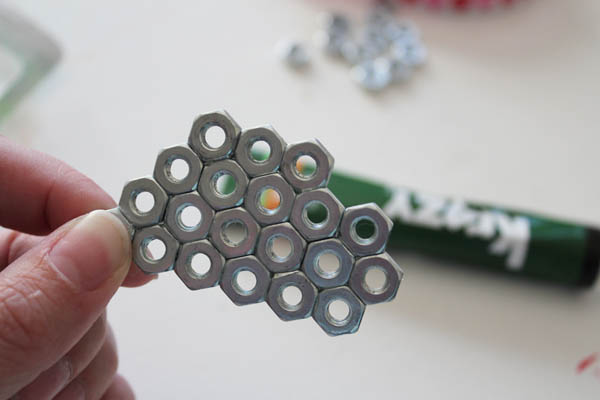 When you have all the nuts in place, put the heart down on a paper towel. This is just in case you have any drips on the back, you probably don't want the heart to get stuck to your work surface.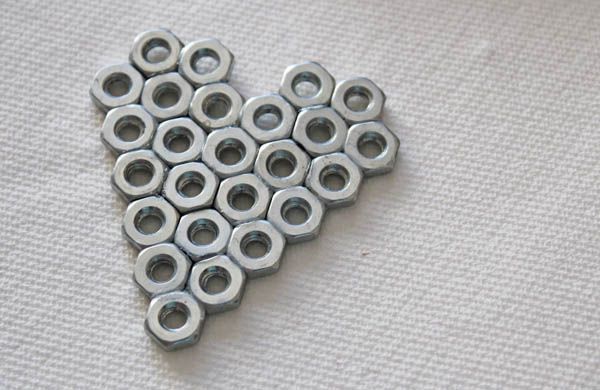 Add a ribbon through one of the nuts in the top, tie a knot, and you're all done!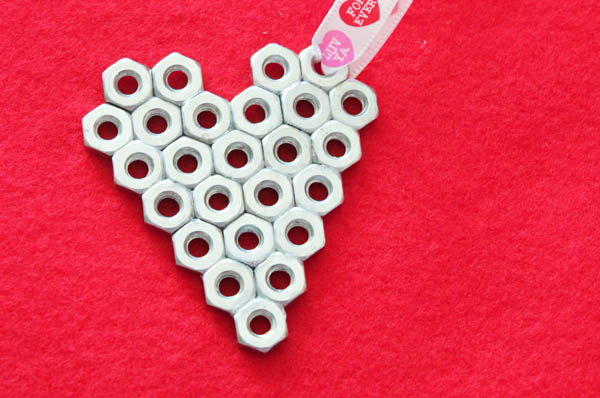 Be sure to stop back by tonight and tomorrow as I wrap up this awesome Craft Lightning week!