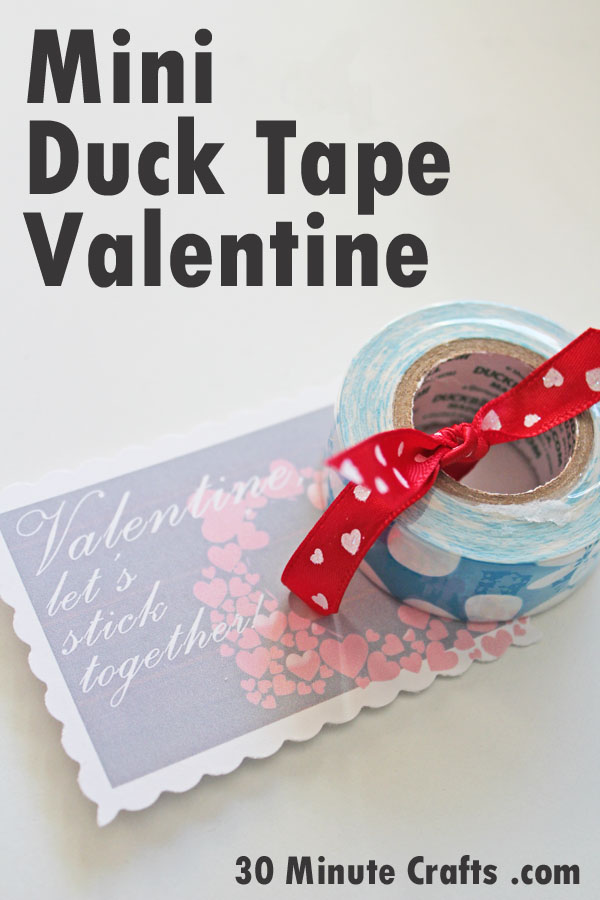 Valentine's Day is all about reaching out to your crush and letting them know that you have feelings for them, right? Well, I have a couple crafty crushes. That is to say – craft products that I totally crush on. And Duck Tape is one of them. It sticks to anything, is super durable, and comes in tons of yummy colors and patterns. Plus, now it comes in cute mini rolls (called "ducklings") as well.
These mini rolls were my inspiration for this fun Printable Valentine, though you could use the Duck Washi as well (yup, they make Duck Washi… you're crushing pretty hard, too… right?). See how cute this Duck Tape Duckling is… that's a penny right next to it so you can get an idea of the size of the roll.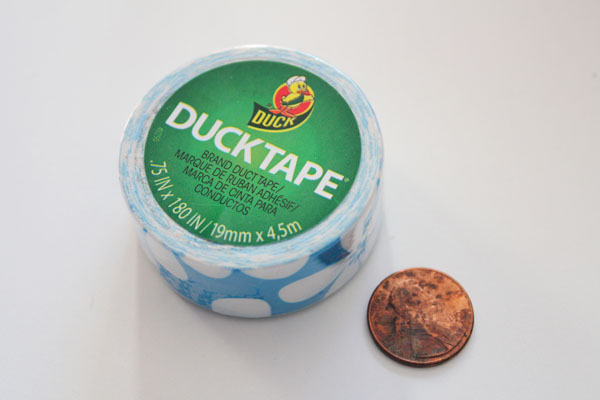 Just print out the PDF and cut it, or use the Silhouette file to print and cut your Duck Tape Valentines. Then give out little bits of Crafty Duck Tape Love to all your craftin' Valentine's peeps.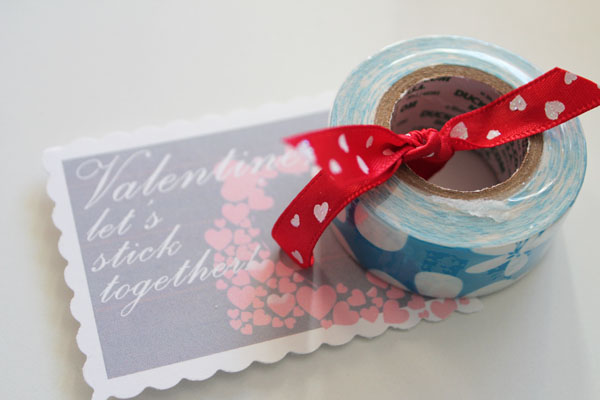 To get this file, as well as all our other Valentine's files, sign up for the email list here: