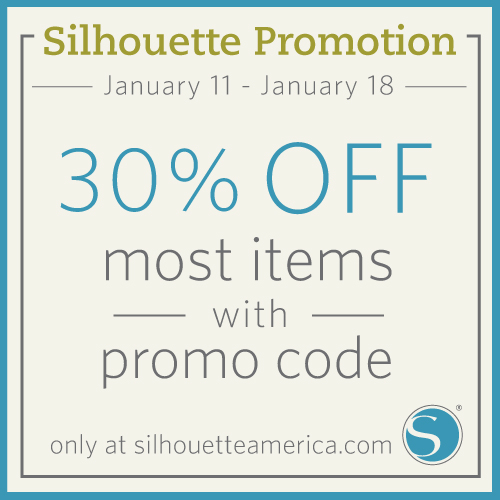 Hey there!
Did you get a Silhouette for Christmas? Or did you have one already? Looking to stock up on supplies for all the Valentine's/Easter/St.Patty's crafting these next few months?
Well, I've got you covered. But only if you act fast. Because today is the LAST DAY of this amazing Silhouette sale.
30% off. That's right – nearly a third off of just about anything you can buy at www.silhouetteamerica.com if you use the promo code MINUTE.
What does "just about anything" mean? Here are the deets. The 30% discount does NOT apply to the machines, gift cards, $10/$25 download cards, shapes or subscriptions, or out of stock items.
The 30% discount DOES apply to all other physical materials and supplies that you toss into your cart. It also DOES apply to the Silhouette Studio® Designer Edition Software. If you don't have that yet, now is a great time to snag it – just $35 when you use the promo code MINUTE at checkout.
But act fast. Head to www.silhouetteamerica.com right now. This deal ends today!