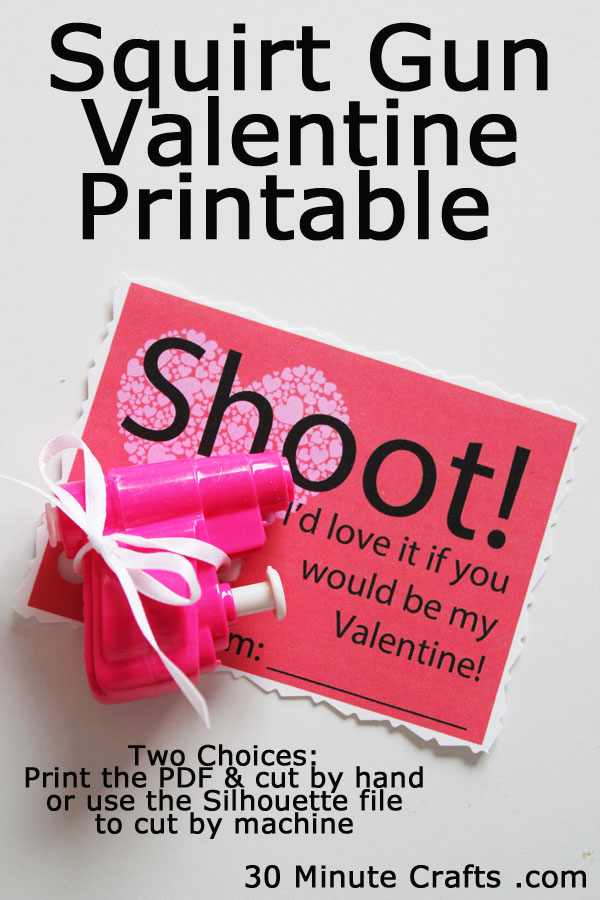 This may be the most inappropriate classroom valentine. So, it is probably best that your kiddo NOT bring this one to school. However, depending on what part of the country you live in or what you do for work, this might be a fun valentine to consider. Just use your best judgement!
This "Shoot" Valentine is made with a small squirt gun tied to it. You can find different sized squirt guns, and you can fill them with water ahead of time … or an adult beverage of choice if you think that's a better fit for your audience. Note that any adult beverages would make this a very inappropriate classroom valentine, so make sure that adult beverages are NOT being sent to school. Here's how to make your inappropriate valentines:
Print the Valentines onto cardstock, then tie your squirt guns in place with a little ribbon.
I made two different files. One is a PDF. Print it off, cut out the Valentines (I used decorative scissors, but you can use regular scissors or a paper cutter), and punch two holes for tying the squirt gun in place on the Valentine.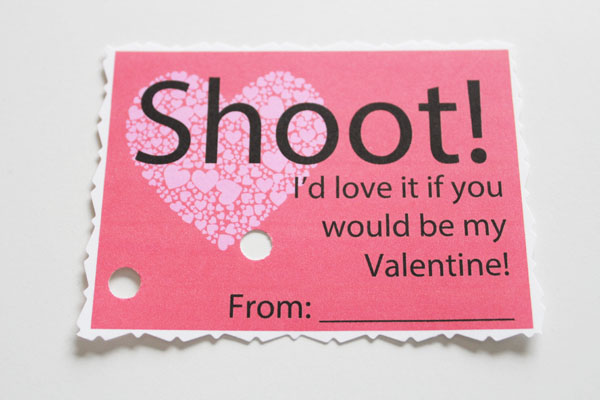 The second is a Silhouette file. If you have a Silhouette machine, print out the file and cut it with your Silhouette for super fast classroom valentines!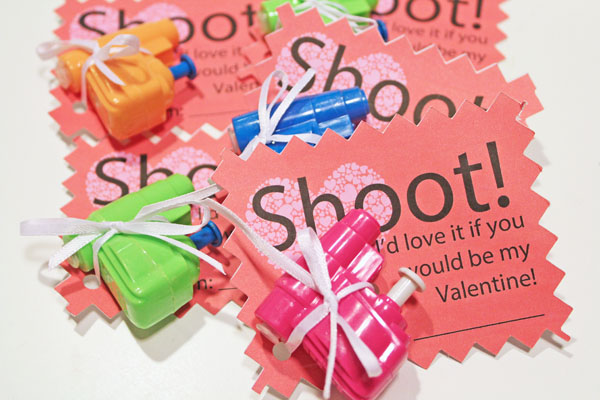 Sign up for our email list to get access to all our Valentine's Day files: