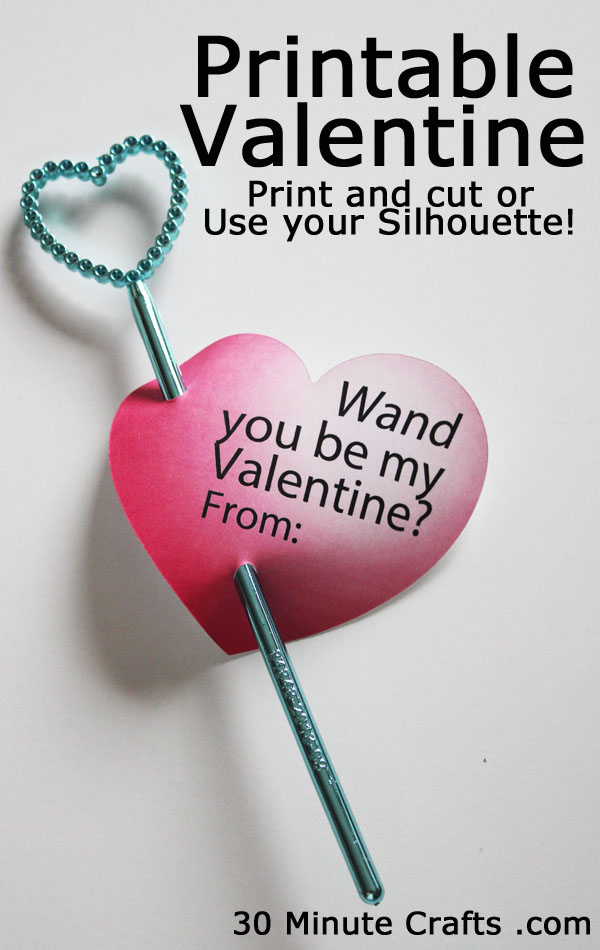 Valentine's Day has long been one of my favorite holidays. Way back to grade school. I loved making and passing out Valentines, and I loved getting a big box filled with Valentines from my classmates. So many bad puns, corny jokes, and sweet treats – how can you go wrong?
This week I'll be sharing a bunch of free printable Valentines. Print them off, add the name of the child giving the Valentine, cut them out, and attach the appropriate treat. Super simple, right?
If you have a Silhouette, I've made it even easier! For each of these Valentines, I'm giving two options – a PDF for readers who don't have a Silhouette cutting machine, and a Silhouette file if you do have one. With the Silhouette file, you can print and cut out the Valentines super fast. It will even cut any holes!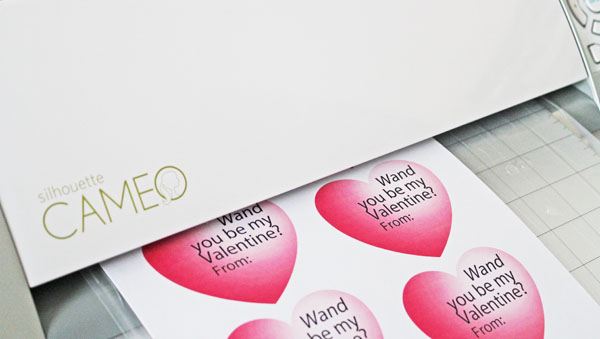 Today I'm sharing this simple heart valentine with a wand. Print out the Valentine, cut it out, add your child's name, and punch two holes to insert the wand. I purchased the wands in the Valentine's section of my local craft supply store, as well as cardstock to print the Valentines on.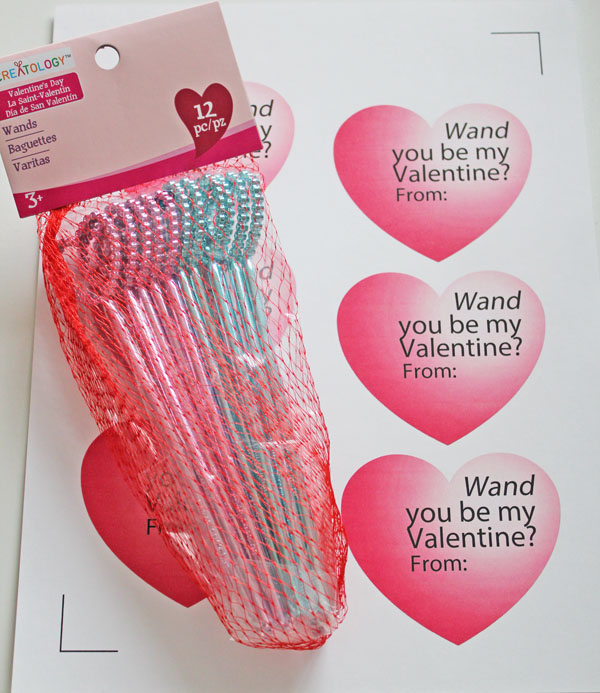 So easy to make enough Valentines for the whole class!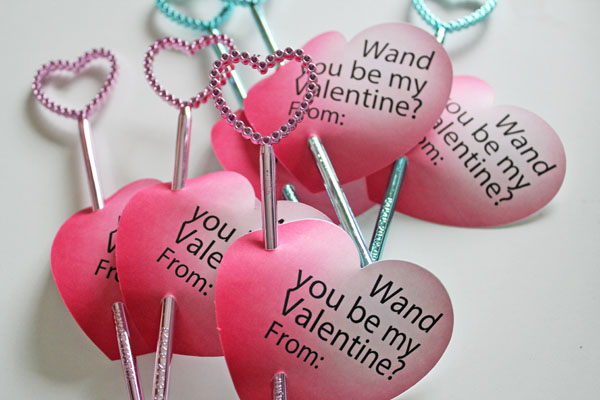 Sign up for our email list to get access to all of our Valentine's files: