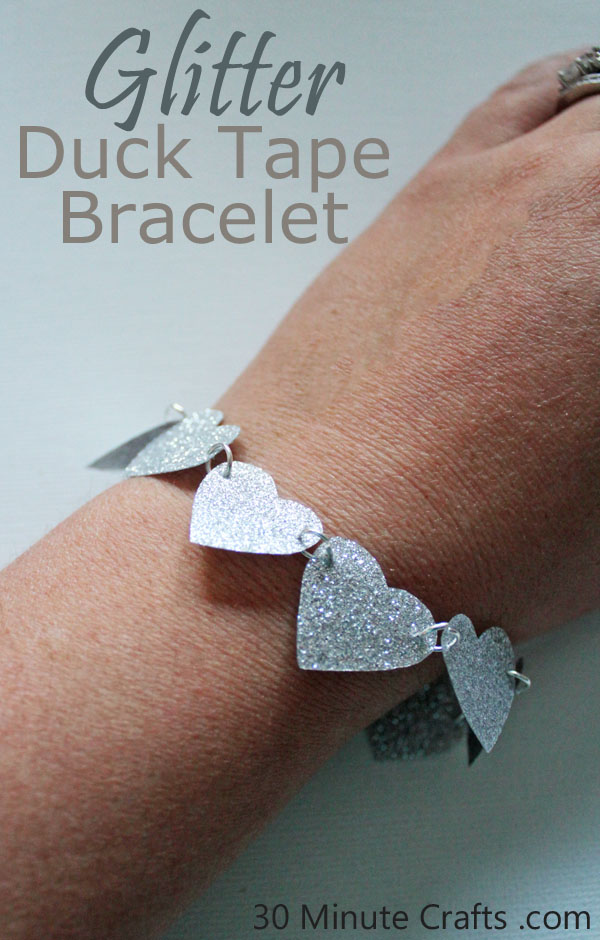 If you follow me on Instagram, you know that I got hold of some glitter Duck Tape over the weekend. And I couldn't help myself. I had to make something with it. This Glitter Duck Tape Bracelet is super easy and inexpensive to make. I love easy and inexpensive crafts, don't you? This is a great craft for tweens and teens… but fun for adults, too! The glitter Duck Tape is truly awesome stuff – it is thin and lightweight, and best of all – the glitter stays put. They must use their magic Duck adhesive to keep it in place, because it is awesome how that glitter doesn't go anywhere – it stays right where it should.
Here's what you need to make a Glitter Duck Tape Bracelet:
Glitter Duck Tape
Jump Rings
Jewelry Clasp
Pliers
Scissors
Pin
Start by cutting off a strip of Duck Tape, and folding it over on itself so that you have glitter on both sides, and the adhesive in the middle.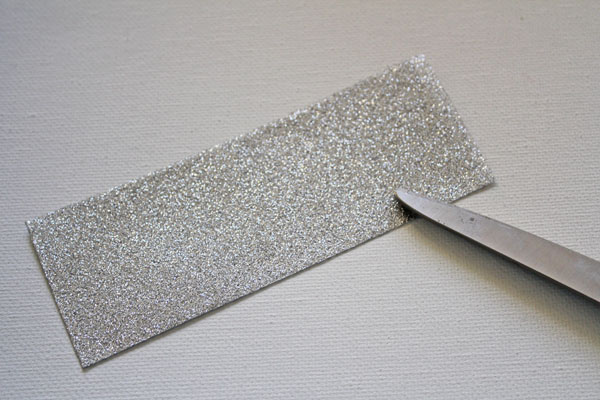 Cut the strip in half, into two long narrow strips (this is optional, but makes cutting the hearts a little easier), then cut hearts out of the strips. You can make a template to cut the hearts all the same size, but I like my hearts all a little different.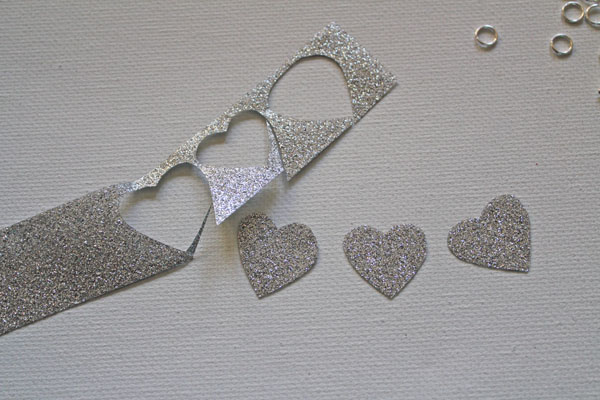 Use a pin to poke a hole on either side of the heart. Wiggle the pin around a bit to widen the hole.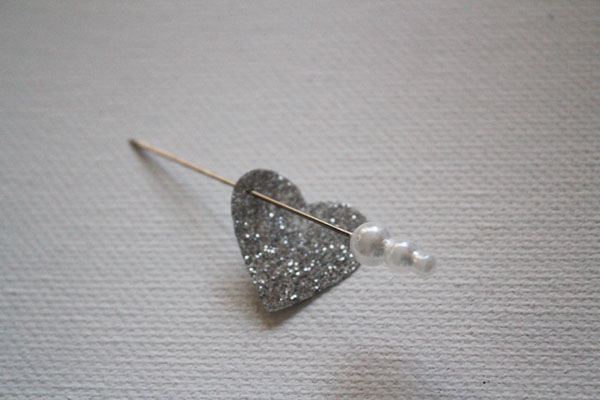 Attach the hearts together using jump rings.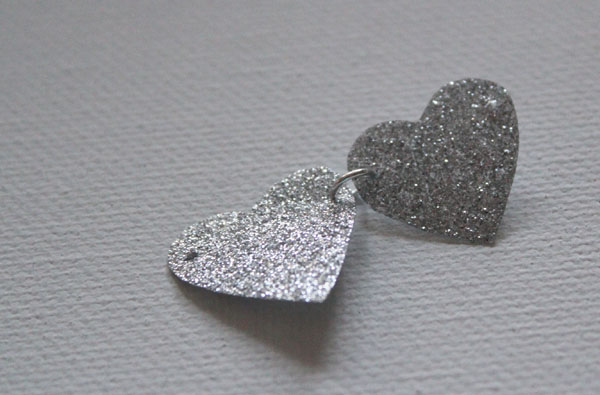 Keep putting the hearts into a row with jump rings. When the bracelet is long enough, add an extra jump ring to one end, and the jewelry clasp on the other.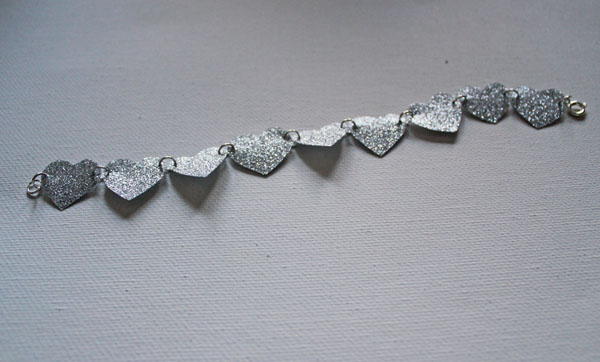 Just like that, you have a simple and sparkly bracelet!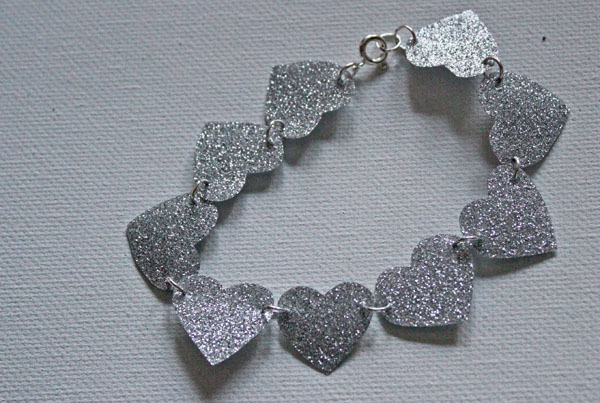 Wear it out, and get lots of compliments!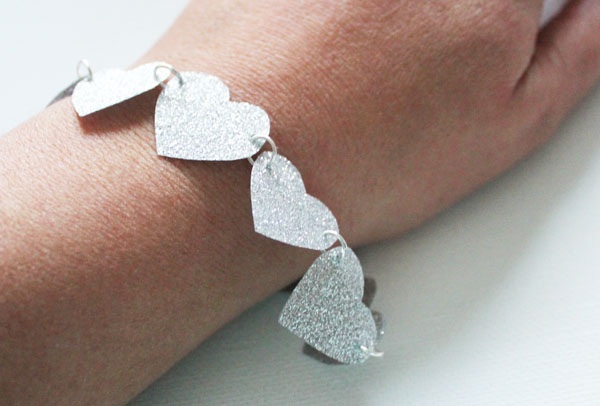 Of course, you can make this bracelet with all different kinds of Duck Tape… the glitter Duck Tape is new. If it hasn't arrived in your local craft store yet, keep an eye out for it… I already have other ideas for ways to use it!