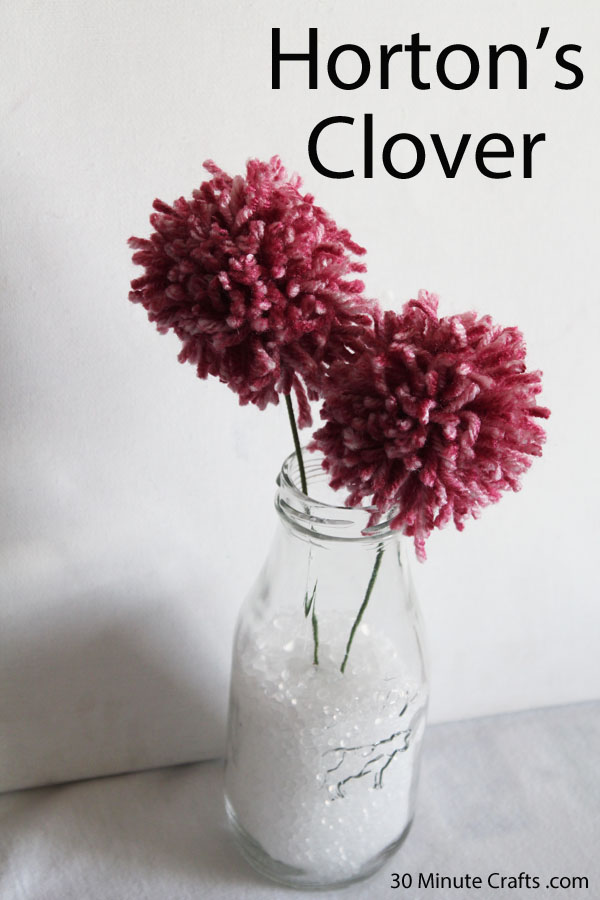 I love Dr. Seuss's Horton. Both in Horton Hears a Who and Horton Hatches the Egg. He has such conviction. An elephant is faithful, 100%! So, I thought I'd do a Horton craft as today's quick 15 minute craft. All week long I'm sharing quick (15 minute or less) crafts based on Dr. Seuss's books as part of the Craft Lightning Week I do with Angie from The Country Chic Cottage.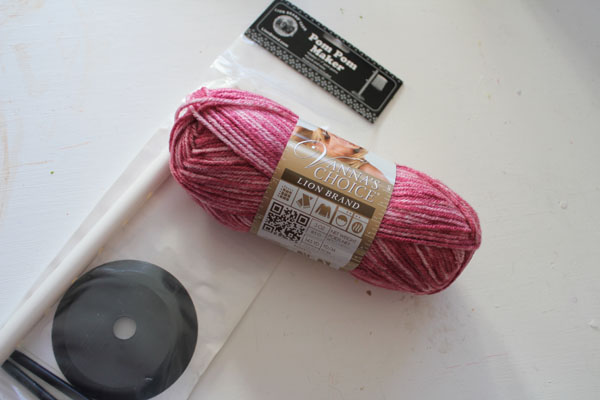 Horton's Clover is super easy to make. Here's what you need:
Lion Brand Pom Pom Maker
Yarn (I used Lion Brand in Rose Mist)
Scissors
Heavy-Gauge Floral wire
Start by making a pom pom as shown in the pom pom maker instructions. Do you'll want a full pom pom with about 70 rotations. Tie off as usual.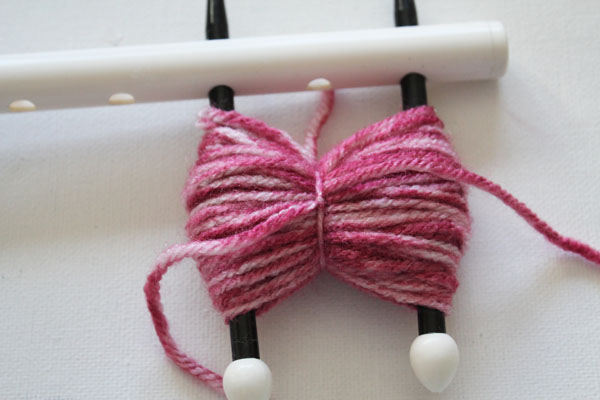 Before taking the pom pom off the pom pom maker, twist the heavy-gauge floral wire in place over the central tie.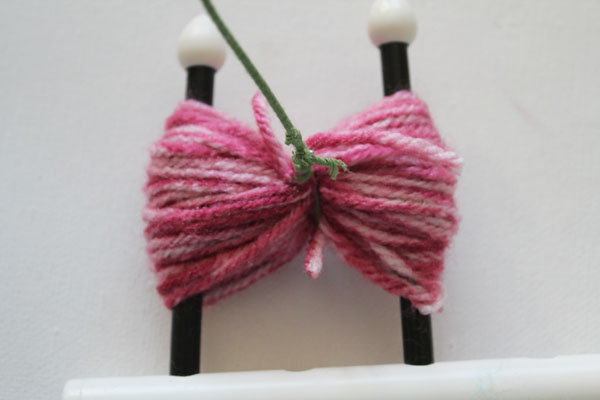 Then remove the clover, and cut the loops.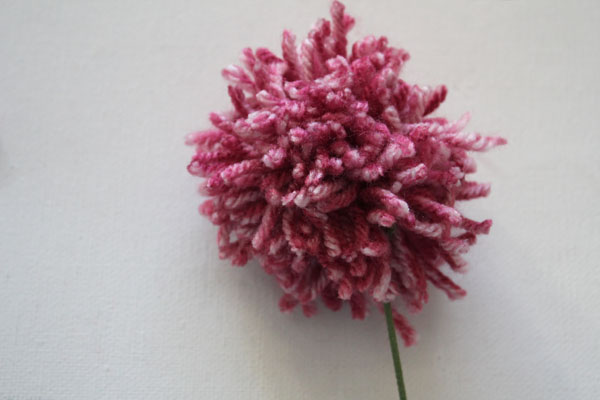 If you like, you can trim up some of the ends to even up the top of Horton's clover, but I like it a little jagged. I think it is more Seuss-like that way.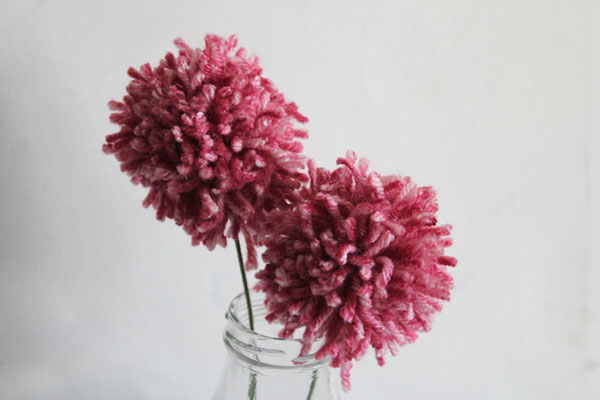 Make sure you come back tonight for my round-up of all the awesome quick Seuss Crafts that my bloggy buddies are sharing today! And if you can't wait, make sure you go check out the Craft Lightning Day 1 Dr. Seuss Crafts Roundup.