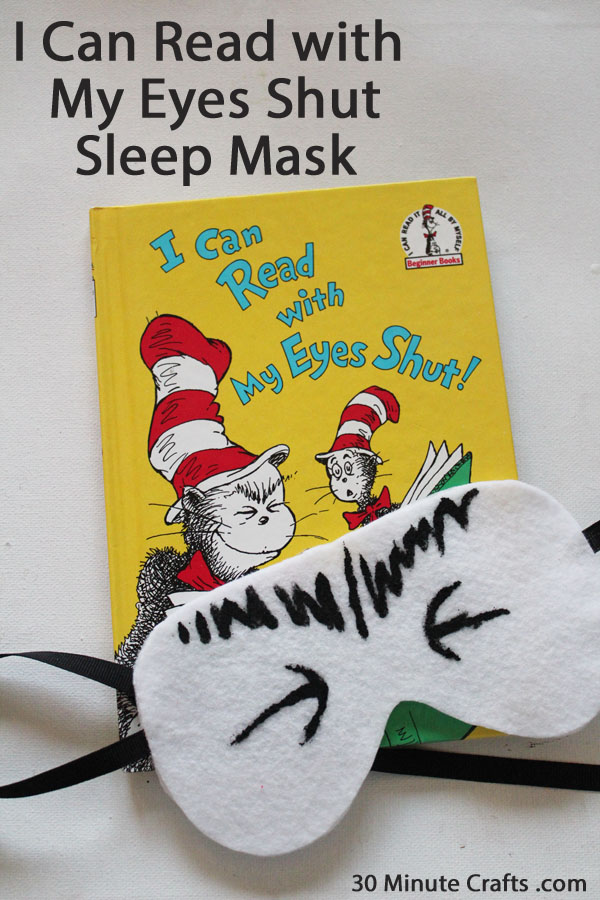 Dr. Seuss has written so many awesome books that we all know and love. I Can Sleep With My Eyes Shut is one of those. It makes my son giggle when we try reading with our eyes shut. He's still learning to read, and making it a fun, giggly experience is a great way to encourage his reading. So I made this simple, no-sew sleep mask in just 15 minutes. The Cat in the Hat's squinted-shut eyes and furrowed brow are painted on, helping to make it even more giggle-inducing!
This post is just the first of a whole week of fast and easy Dr. Seuss crafts that I'm doing with Angie from The Country Chic Cottage as part of Craft Lightning Week. All week long each of us will share a quick and easy Dr. Seuss craft in the morning, and then do a round-up of Dr. Seuss Crafts each night.
This Dr. Seuss I Can Sleep with My Eyes Shut Sleep Mask is simple to make one of these sleep masks, here is how: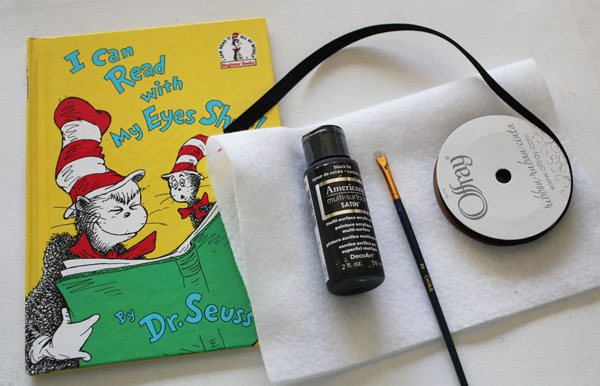 Supplies:
White Felt
Black Ribbon
Scissors
Black Paint and Paintbrush
Glue
Start by cutting out your sleep mask shape. You can use an existing sleep mask as a template, or just fold your felt in half and cut. You'll need two pieces of felt cut the same size.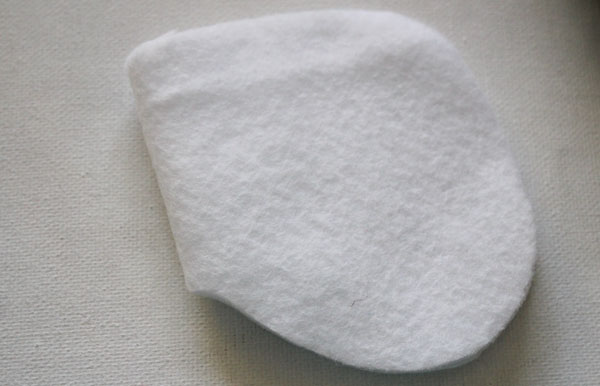 Using a page from the book as your guide, paint on the squinted eyes. It doesn't have to be perfect, Dr. Seuss illustrations don't have many straight, perfect, or even lines… which makes it great for doing free-hand!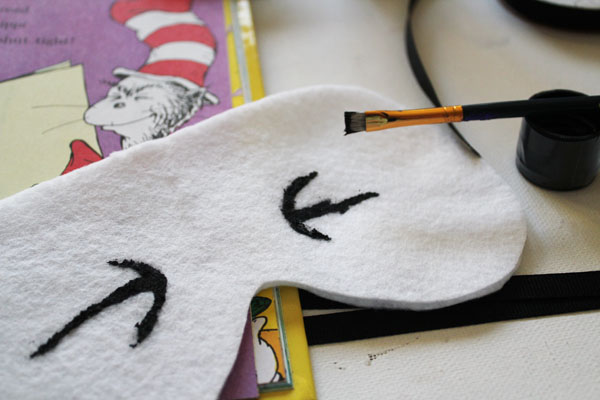 Then paint on the eyebrows. Or, well, unibrow, I suppose. A nice big, broken, squiggly line across the top.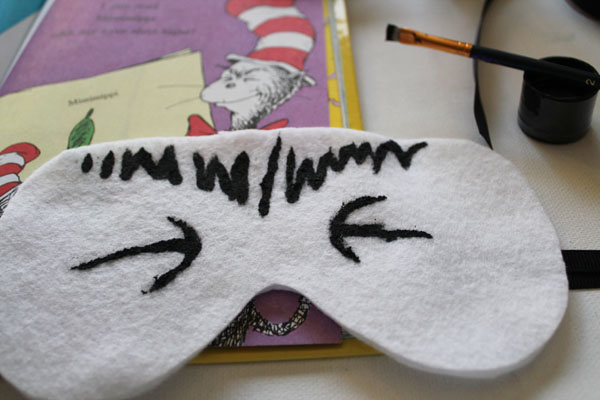 Glue all the way around the edge of the bottom piece of felt, tuck in the ends of the ribbon, and press the top felt down on top. Allow to dry, and you're all set!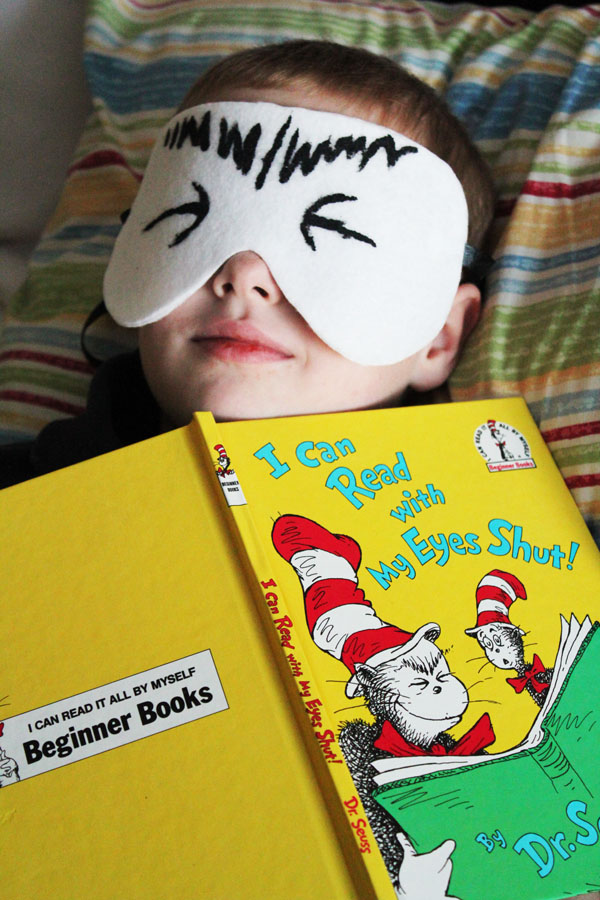 And if you can't wait until tonight for the Craft Lightning Seuss roundup, here are a whole bunch of Dr. Seuss crafts to get you started!