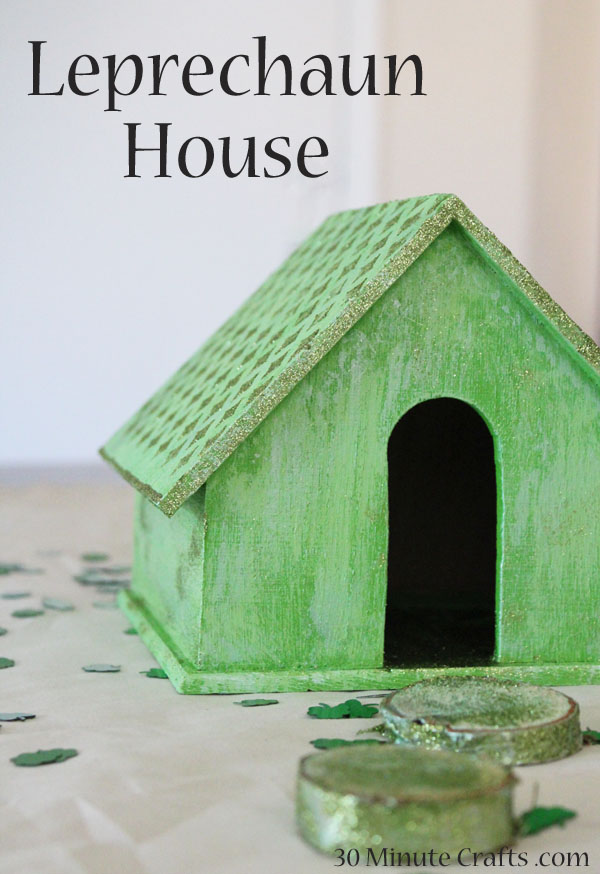 With St. Patrick's Day coming up, I thought I'd have a little fun with my table decor. A quick Leprechaun house, made from a store-bought birdhouse! I added a little paint, used the new Mod Podge Rocks stencil that Amy sent me, and some Mod Podge mixed with glitter, and it was done in no time!
To make a leprechaun house of your own, all you need is:
Birdhouse
Saw
Green paint (3 colors)
Mod Podge
Mod Podge Stencil
Glitter
Paintbrushes
I started with a store-bought wooden birdhouse.
I cut out a door from the front with a saw.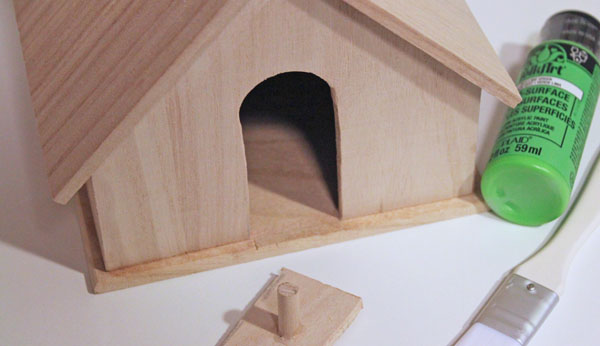 Then added some bright green paint.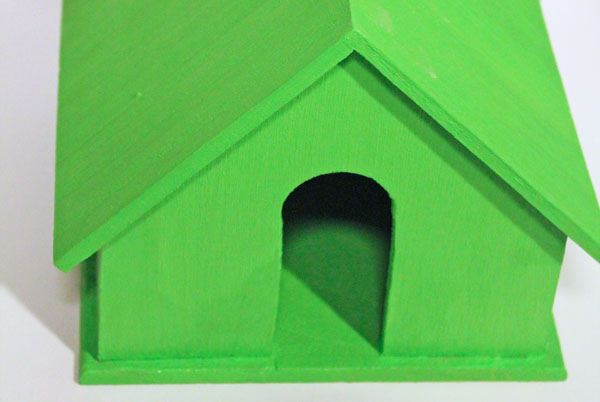 From here, it goes quickly. I dry-brushed on a lighter coat, making sure that the dark coat still shows underneath.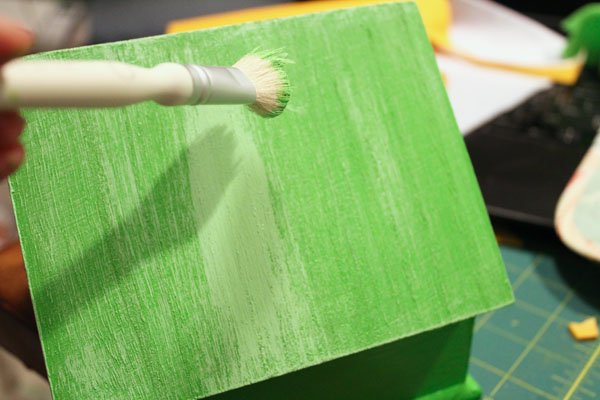 I repeated the dry-brushing with a very light coat of a pearly green.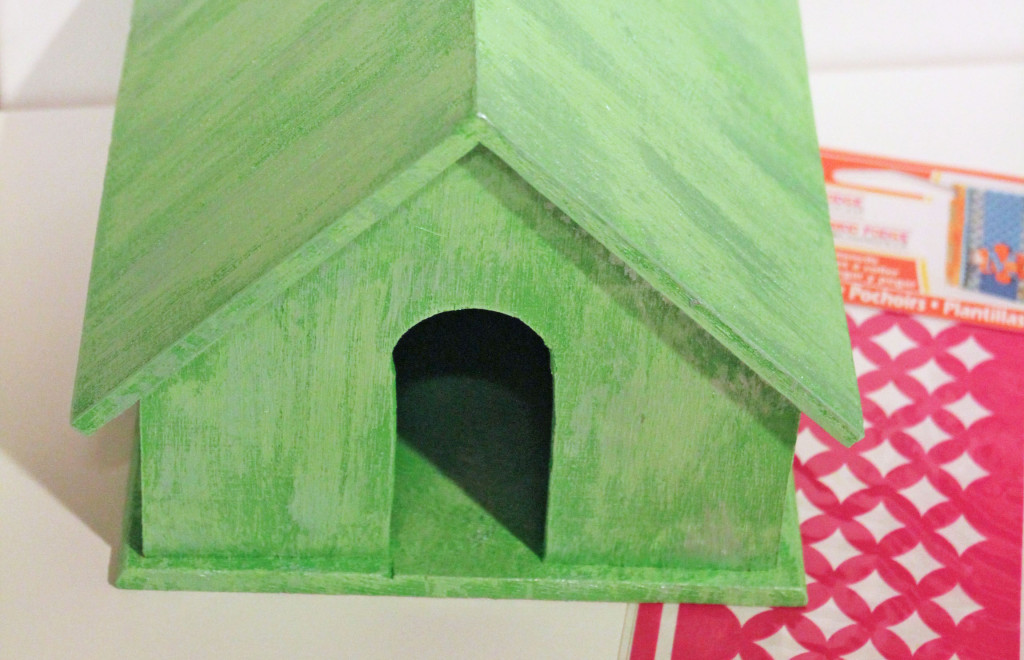 Time for the stencil! I knew that, with the size of the roof, I was going to have to do two passes with the stencil on each side of the roof. Because I didn't want to wait for the first pass to dry, I cut away one edge of the stencil.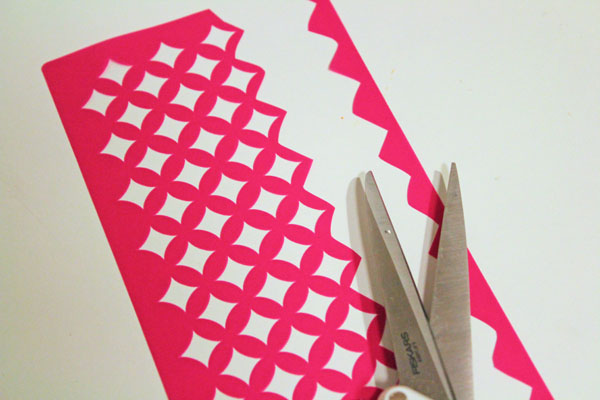 I mixed together Mod Podge and some green-gold glitter. This is a great low-mess way to add glitter. I just mix them in the cut-off bottom of a bottle of water, that way I can easily toss it when I'm done.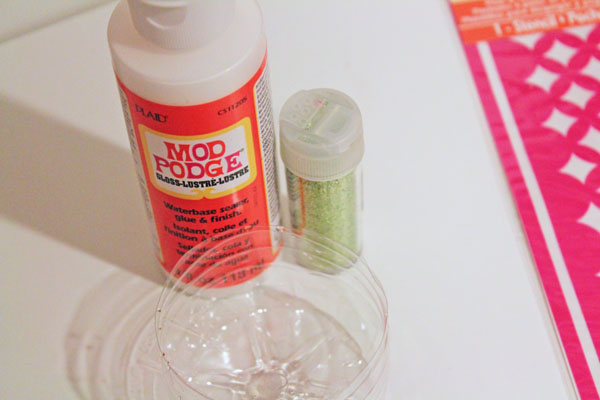 I placed the stencil, then painted on a coat of the glitter.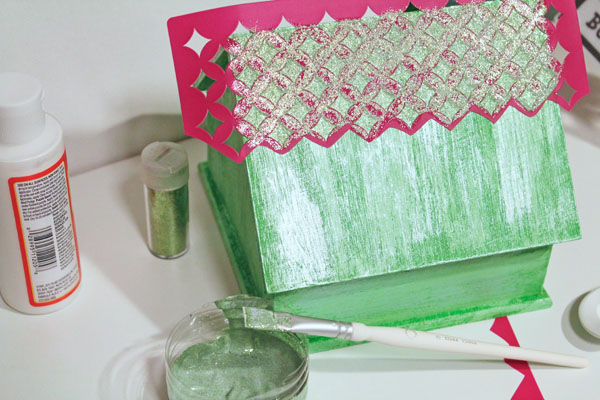 Then I re-positioned the stencil, and added the glitter again.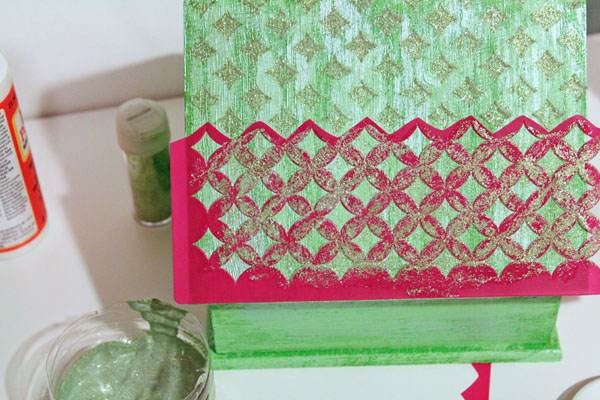 I repeated with the other side of the roof and then… just for fun… dry-brushed a little of the glittered up Mod Podge in a few places, to add some extra sparkle. I can imagine a Leprechaun living in this house might like that! I brushed a little glitter Mod Podge along the edges of the house, and on the inside floor as well.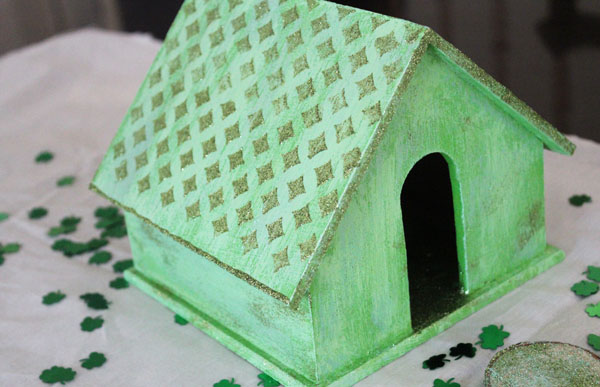 To make the table centerpiece, I tore a strip of muslin, tossed down some shamrock glitter, and added a few "stepping stones" made out of cut circles of wood that were dry-brushed with a little paint and glitter Mod Podge.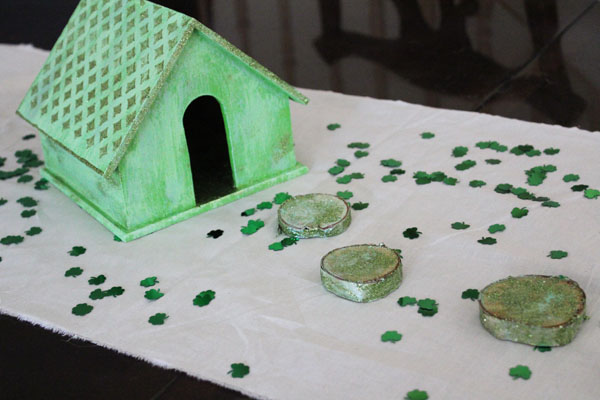 I can see the Leprechauns fighting to move in already!