One of my goals in starting this site was to feature other bloggers. There are so many amazing bloggers of all sizes, and there is no way that we can read them all. I love it when other bloggers share their favorites with me… and I'd like to share some of my favorite quick crafts with you!
This week is a busy one with my birthday on Wednesday, and Valentine's Day on Friday. Plus, I have a nephew turning one on Saturday. Lots of reasons to celebrate!
If you're busy, but still need a quick (yet personalized) Valentine, check out this Paper Pieced Valentine's Postcard by Nancy Zieman. This is also a great paper-piecing pattern for a beginner… check it out! But, if you're looking for something simple, I made some stitched Valentines for Sew Mama Sew earlier this week. Just print, poke, and stitch.
If you need some fun Valentine's Decor, check out this fun Valentine's burlap banner from Just Us Four. Simple to make with just a few supplies.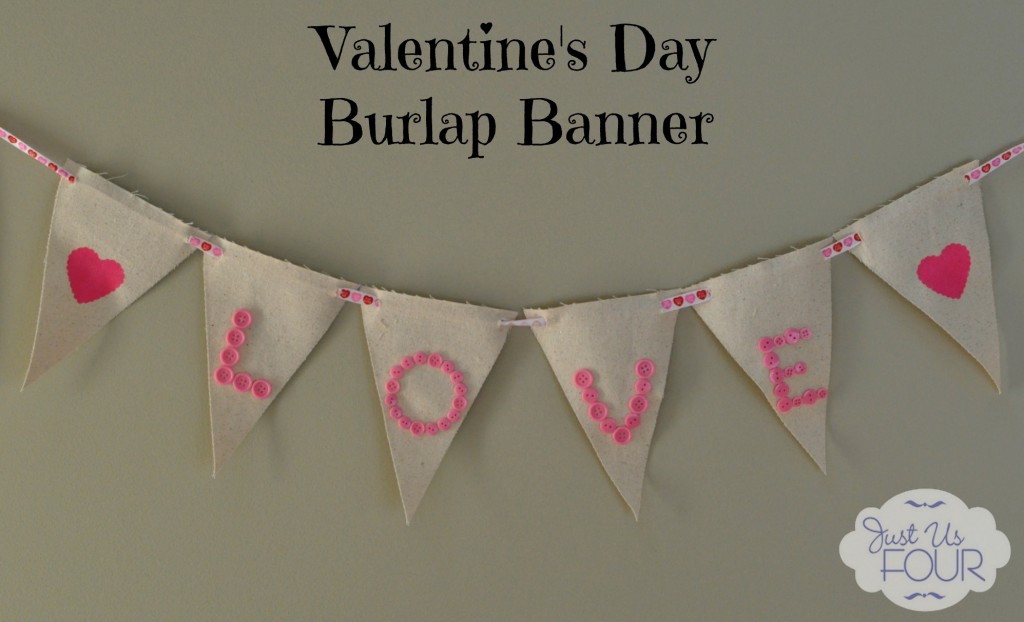 Last night my oldest wanted to make a Valentine's Card and had trouble drawing a heart – I wish I would have thought of this idea – using a cookie cutter as a stencil! Elise from Grow Creative is a genius.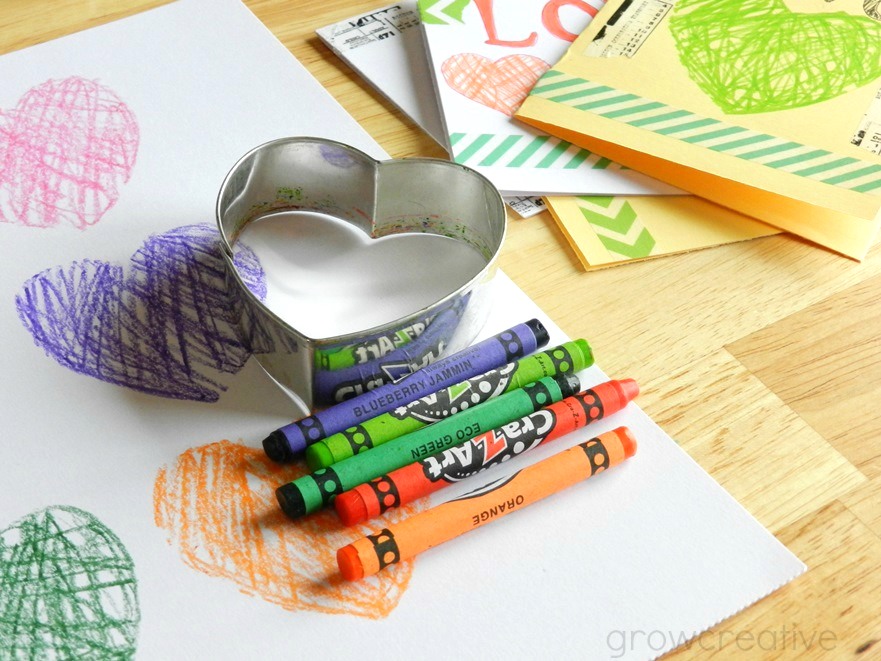 I don't have any little girls in this house, but I'm thinking of making a cute ombre heart hairpin like this one from Pretty Prismatic anyway. You know, for me. I'm going to be spending Valentine's in my son's classroom… so I might as well get dressed up, right?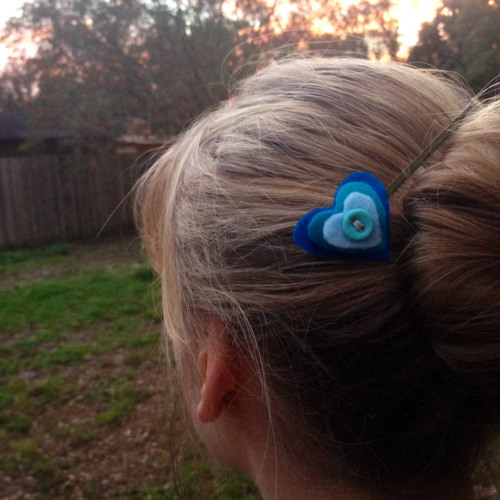 I have some Valentine's Jewelry that I'll be sharing tomorrow… but when it comes to jewelry, Mich L in LA is my idol. Seriously, I need to hang out with her sometime. If creativity is contagious, I'd love to catch some of whatever bug she's got going on. I've featured her here before, but this jewelry made out of kitty toys!! Who would have thought? Mich, that's who.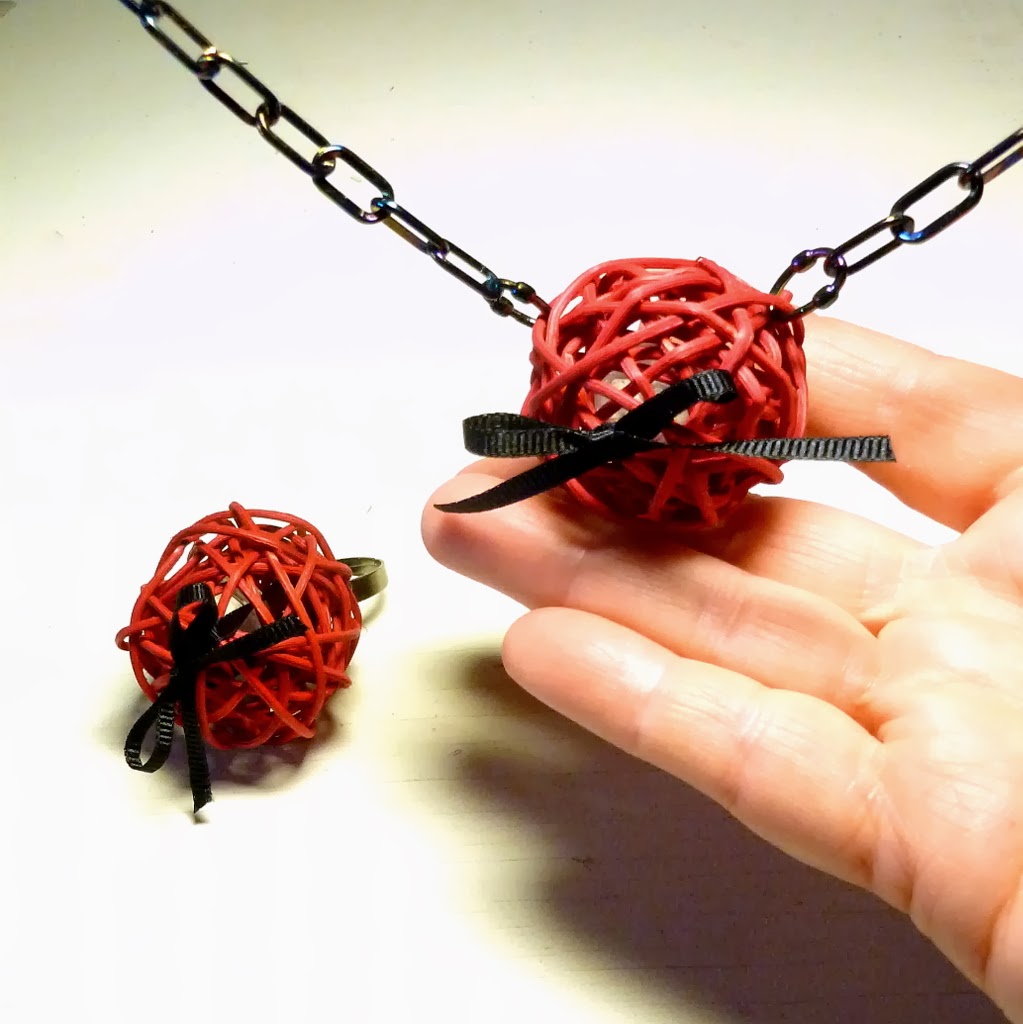 Speaking of people with the creative bug, have you checked out any of Mark Montano's posts or videos lately? I'm loving the simple ribbon zipper pouch from his book "The Big Ass Book of Crafts". He whipped up a blog post and video showing how you can make this simple lined zippered pouch, that you can create to match your style, using ribbons that you love.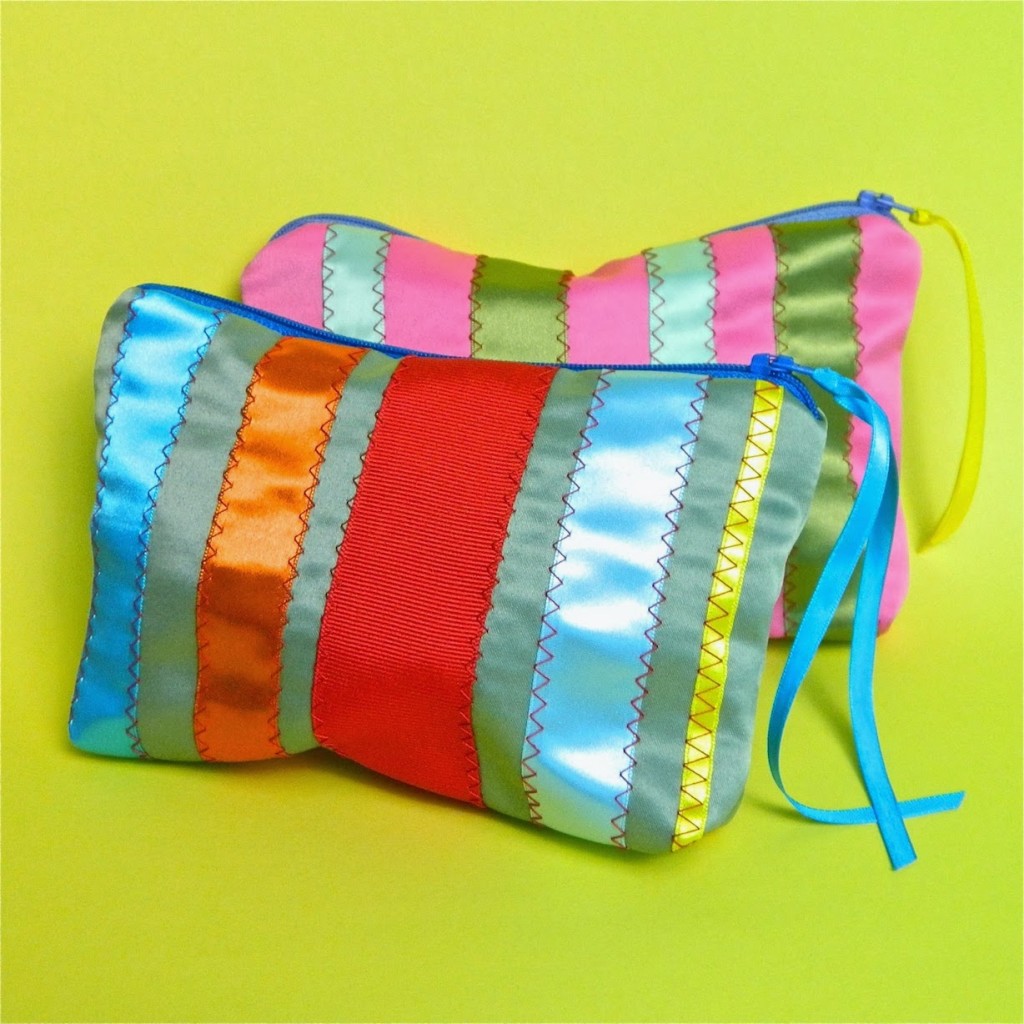 And speaking of fun bags, here is a fun no-sew tote bag you can make using fabric, Duck Tape, and… staples! If you have a fear of the sewing machine, make this bag. Then get over your fear of sewing. Because while there are some great no-sew options, there is a lot more you can make with a simple sewing machine and a straight stitch.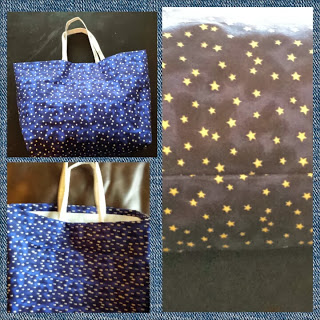 Speaking of Duck Tape – I started a couple new Pinterest boards this week. If you're not already following me on Pinterest, make sure to follow my Duck Tape Pinterest Board, and the new 30 Minute Sewing and 30 Minute Jewelry boards.
And while you're pinning… pin some of these featured projects to your favorite Pinterest boards. But be sure to click on the link and pin from the original post!