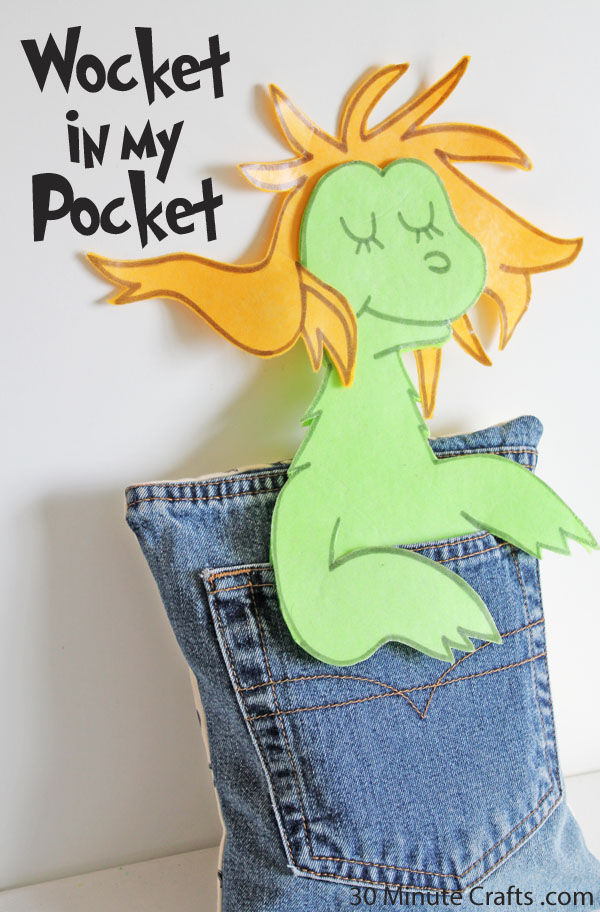 Dr. Seuss Crafts are so much fun to make! Today I'm sharing a felt "Wocket in my Pocket" that you can make in just 15 minutes. From Dr. Seuss's book "There is a Wocket in My Pocket", you can make a Wocket for your own Pocket, to go along with the Yottle in the Bottle I made last year.
In fact, if you're a fan of Dr. Seuss Crafts, you're in luck! All week long, Angie from The Country Chic Cottage and I have been sharing fast and easy Dr. Seuss Crafts as part of Craft Lightning week. Every other month we do a Craft Lightning week where we create a new 15 minute craft each day, and each evening share a round-up of fast crafts from our blogging friends who are joining in!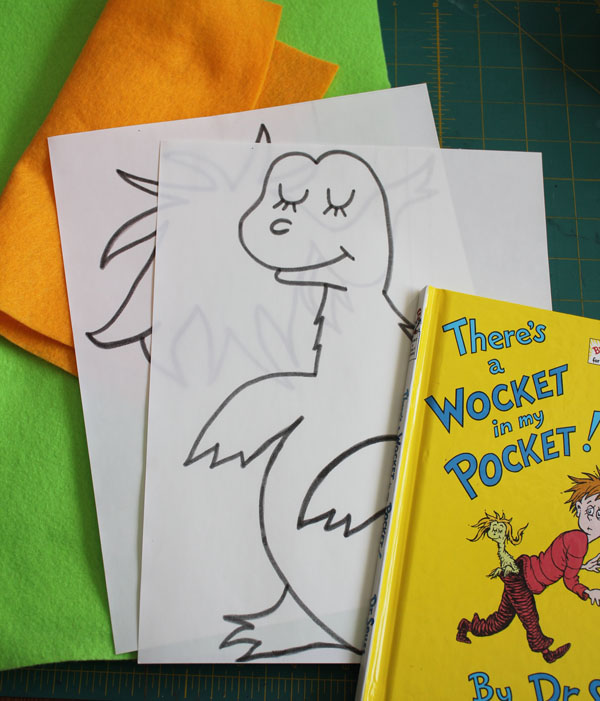 If you're excited about making a Wocket in My Pocket, here is what you need:
Green and Orange Felt (two pieces of the green)
Print-outs of the Wocket Body and Wocket Hair on T-shirt iron-on transfer paper
Scissors
Krazy Glue
Iron
Start by fusing the hair to the orange felt and the body to the green felt. You can cut them out first, but you don't need to.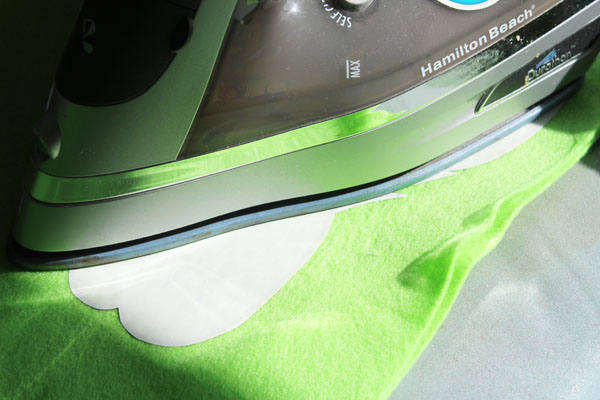 Cut out the pieces, right on the lines. For the body, cut a double layer of green felt. On the top layer, cut out the arm.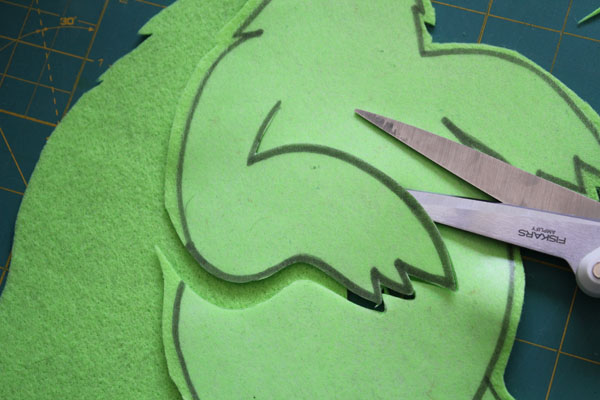 Glue the two layers together with Krazy Glue, leaving the arm unglued.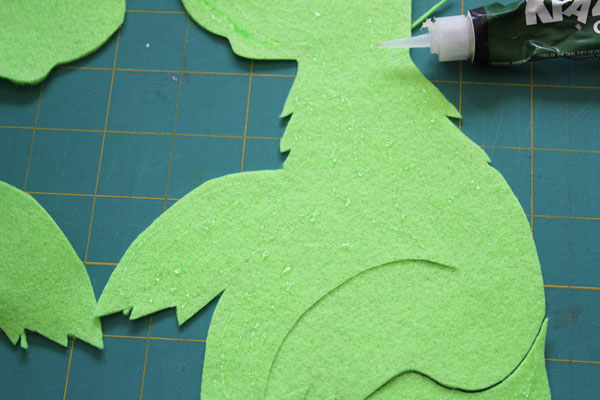 Glue the hair to the back of the head, cutting the lock of hair on the side so that it can be glued to the front.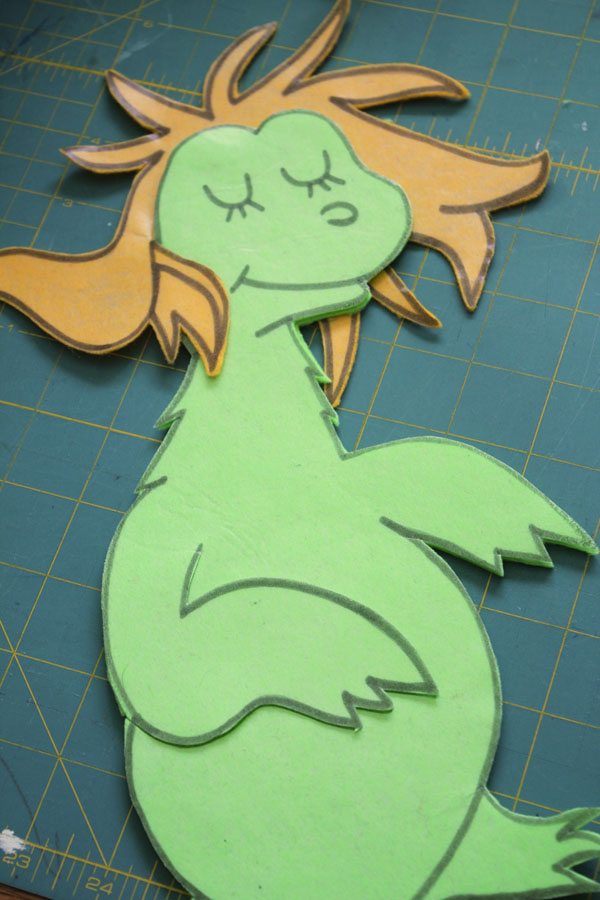 Let the glue set, and you have a Wocket for your Pocket!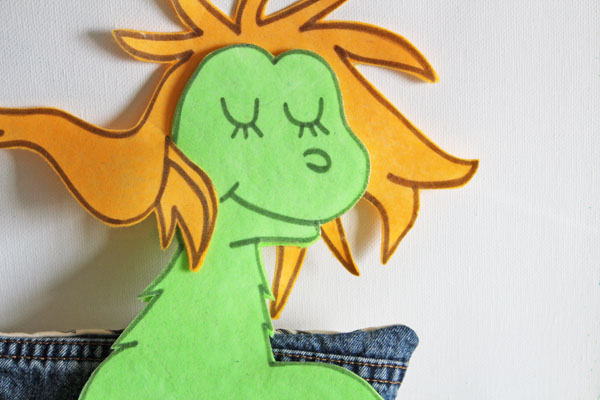 This Wocket fits in an Adult's pocket… if you want a child-sized pocket wocket, just shrink the templates.
And make a Yottle for your Bottle while you're at it. The Yottle and Wocket are great friends!