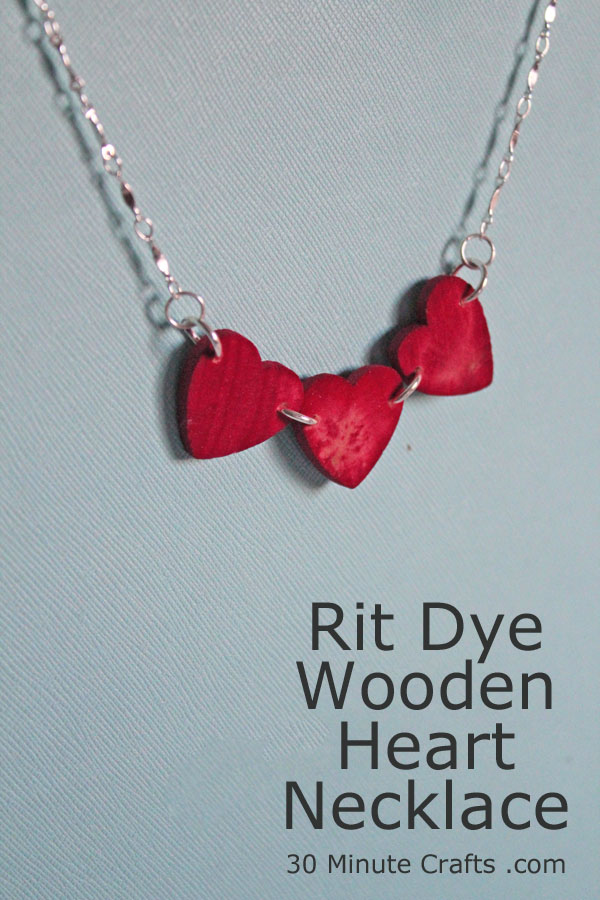 I love creating things that I can wear. Jewelry doesn't need to be complicated to be beautiful. Like this dyed wooden heart necklace. It is simple to make. And really hard to mess up – I promise!
You can make this heart necklace in 30 minutes – but you need to break that down into 3 parts, since we're dying the wooden hearts first.
Supplies:
RIT Dye
Small container
HOT water
Paper Towels
Plastic Wrap
Thumbtack
Drill with small drillbit
4 Jumprings
Necklace Chain
Necklace Closure
Pliers
Start with your dye and wooden hearts.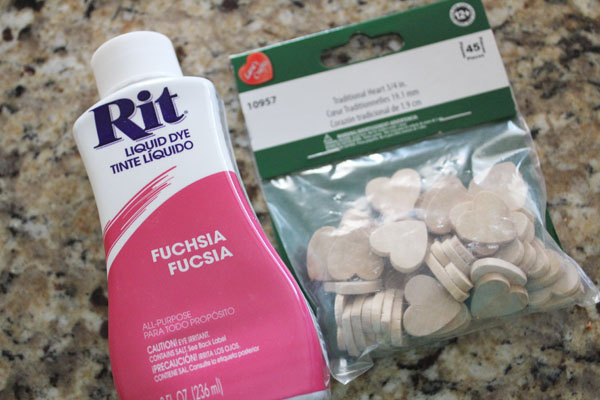 I used about a cup of boiling hot water right out of the kettle, and about a tablespoon of dye. Then I tossed the hearts in.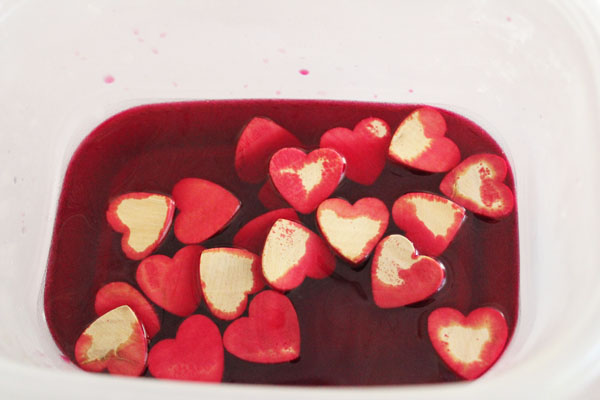 They didn't immediately get fully covered in dye, so I thought, "hmmm… I bet they'd look cool if I just left them like this." So I did. I didn't touch, giggle, or shake the container for 30 minutes, and I had this: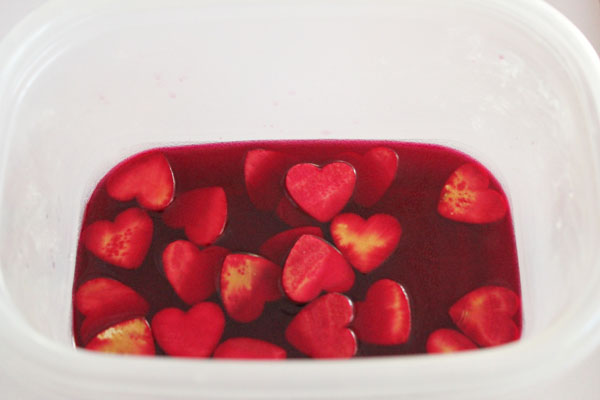 I scooped the hearts out with a plastic spoon onto a prepared surface. My prepared surface was several layers of paper towel covered in plastic wrap, with holes poked in the plastic wrap with a thumbtack. I don't know if this is totally necessary, but my thought was that the wood might stick to the paper towel, and be hard to get off when dry. And plain plastic wrap would keep the water from draining. This seemed like the best of both worlds.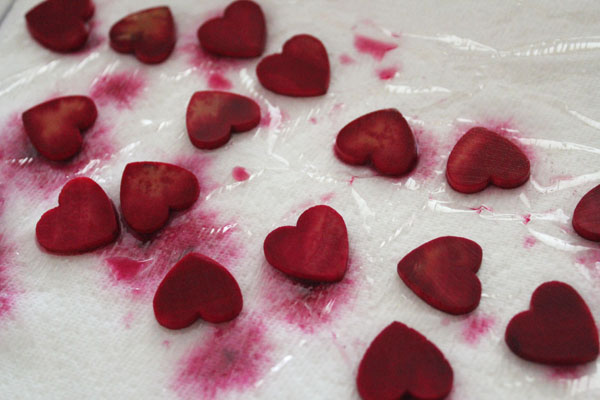 After the hearts dried (I let them dry overnight), I picked my favorites, and drilled a small hole on each side.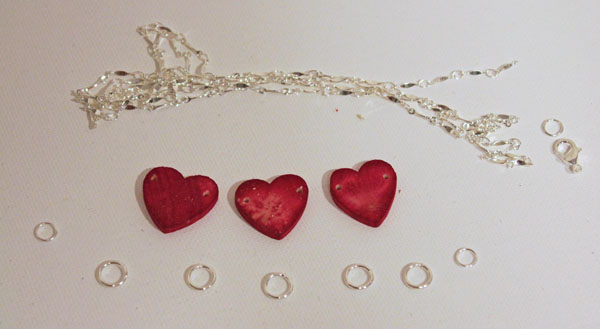 I put jump rings between the hearts to connect them.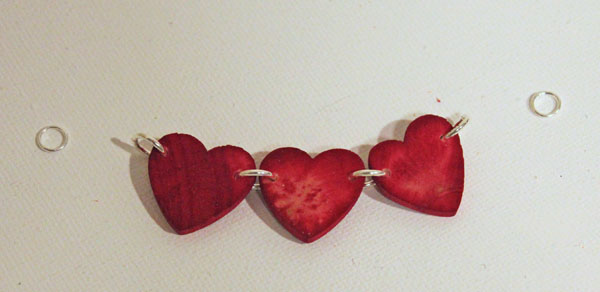 Then I connected the necklace chain on either side.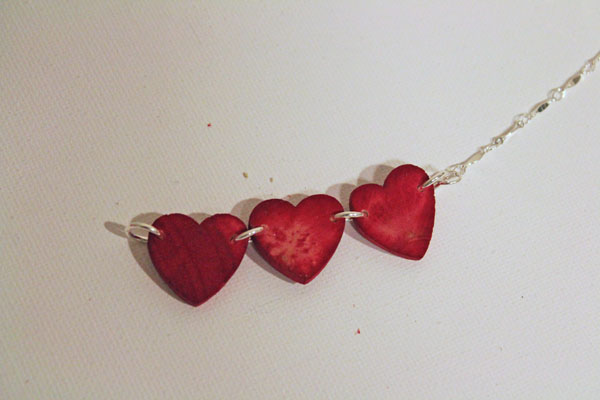 I added the necklace clasp to the back, and the necklace was complete! Super fast and simple!