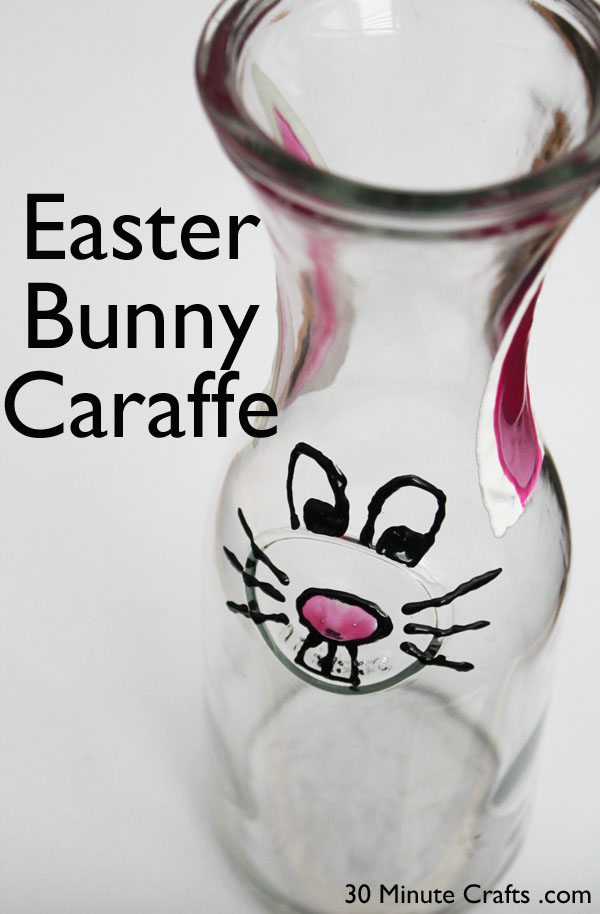 Looking for a fun hostess gift to bring to Easter Brunch this year? This Easter Bunny Carafe is simple to make, and so cute! Your hostess will love serving juice, water, or wine out of this festive bunny carafe. They are so easy to make, you can make several so that you can keep one yourself!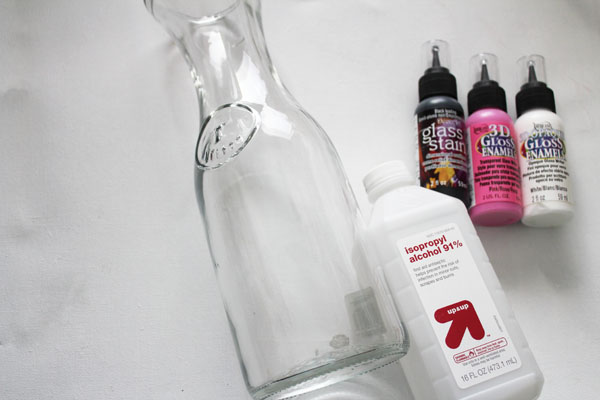 To make an Easter Bunny Carafe, you need:
Carafe
DecoArt Glass Paint
Rubbing Alcohol
Paper Towel
Start by wiping the outside of the carafe with rubbing alcohol. This will clean any oils off of the glass.
You're ready to paint! I used these DecoArt glass paints. For the black lines I used the black leading, for the white I used the 3D opaque glass writer, and for the pink I used the 3D Transparent glass writer.
I started by adding the ears. I put the white on fairly thick. Just take your time and draw them in. If you mess up, just wipe it off with rubbing alcohol on a paper towel, and start again.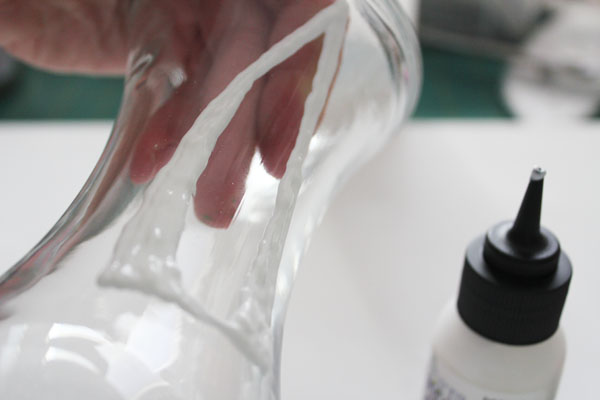 Once you have the white painted in, you can add the pink. The transparent paint isn't quite as thick, so make sure you put on a thinner coat.
Once the ears were done, I painted on the eyes.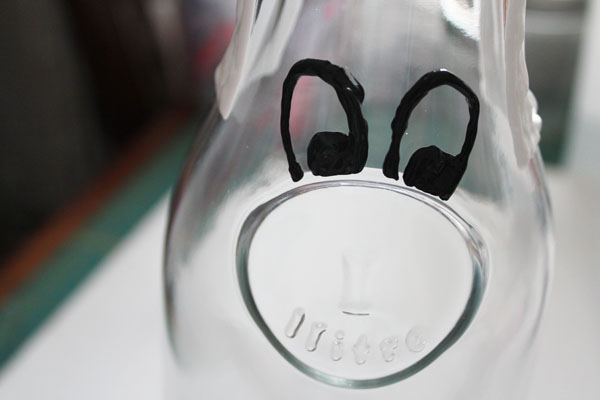 Then the nose and whiskers.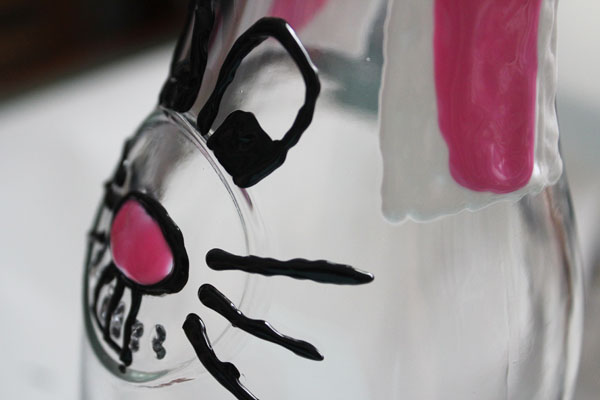 All that was left was to wait for it to dry. After the bunny carafe is dry, follow the instructions to cure the paint so that it is dishwasher safe.