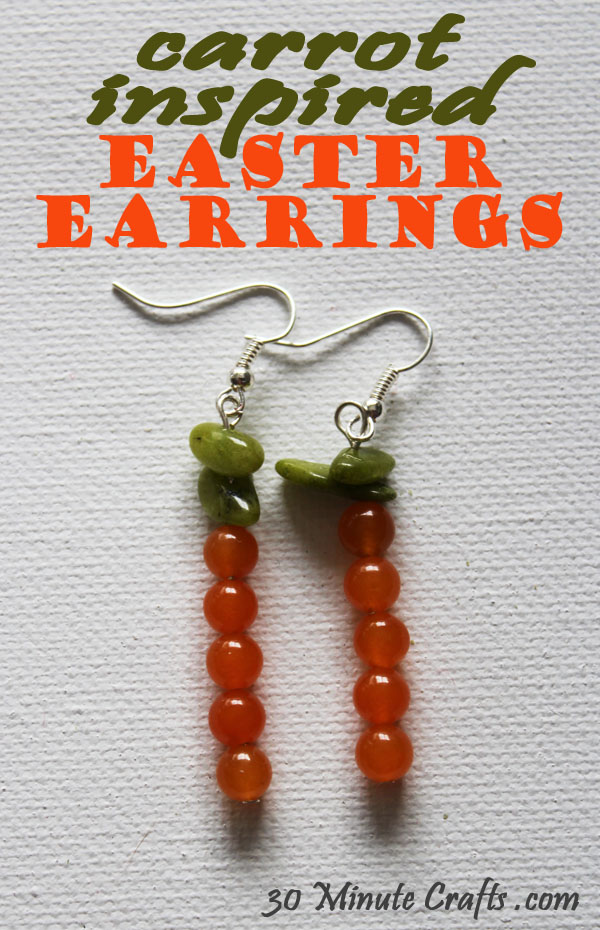 Looking for a fun and simple Easter Craft? Want to make some Easter Jewelry that is simple and subtle? These Carrot-inspired earrings are the perfect way to add a little fun to your Easter Outfit, without putting on bunny ears!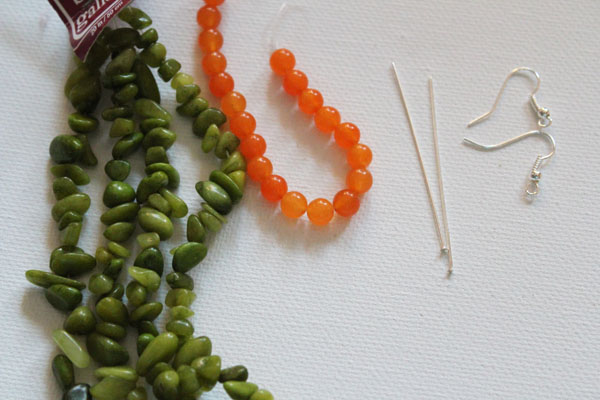 The carrot earrings are easy to make. All you need is:
Orange beads
Green beads
2 Head Pins
Round-nosed pliers
2 earring wires
Thread your beads onto your head pins. I used round orange beads, and more organic-looking green stones.
Repeat with the second pin.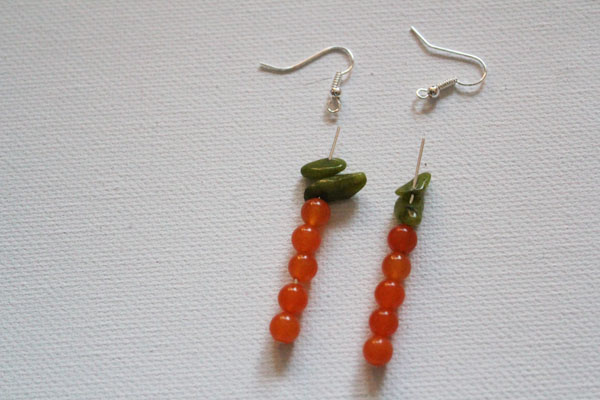 Curl the end of the wire around the round-nosed pliers, and attach the earring wire.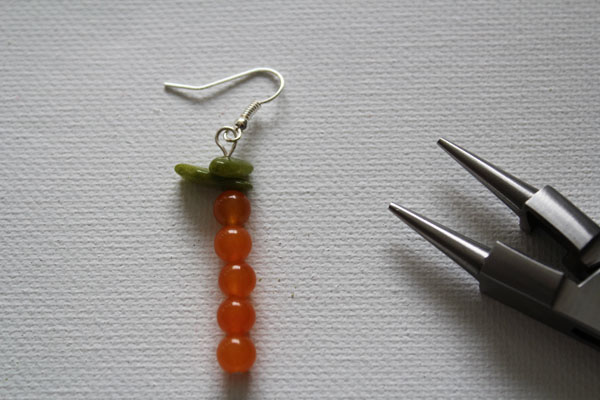 It is that easy to make some fun Easter Earrings with Carroty charm!