This post contains affiliate links.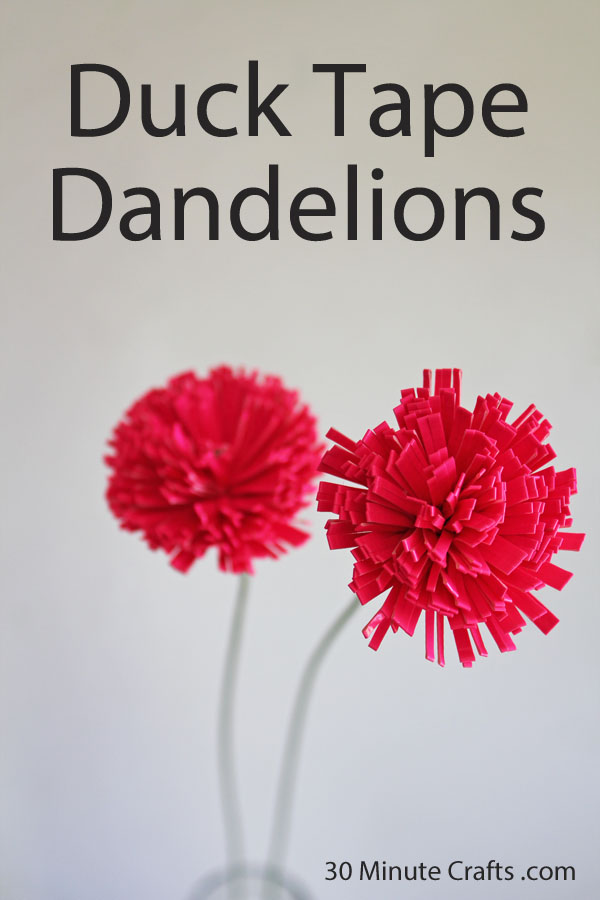 I'm so excited to share this Duck Tape Dandelion with you! It is super simple to make, and so cheery and fun!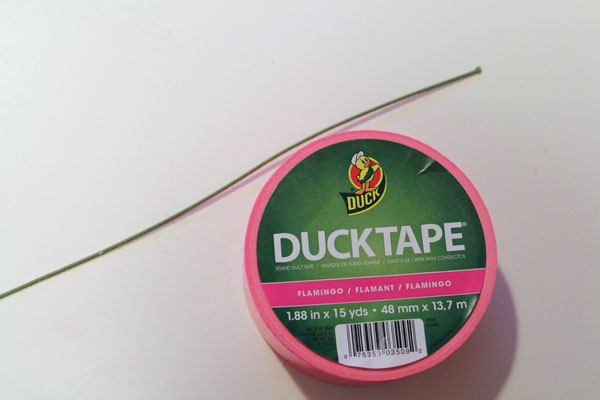 You only need a few supplies:
Pink Duck Tape

Floral Wire Stem

Scissors
Start by tearing off a long strip of Duck tape. The longer the tape, the fuller and wider your flower will be. 2-3 feet is a good length.
Fold down one side, leaving about 1/2 inch of adhesive exposed. Cut out a 1″ square, then start cutting the folded-down side into narrow fringe.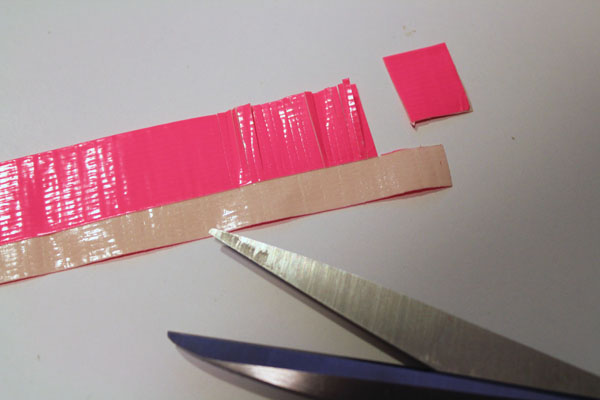 Keep cutting the whole length into a narrow fringe.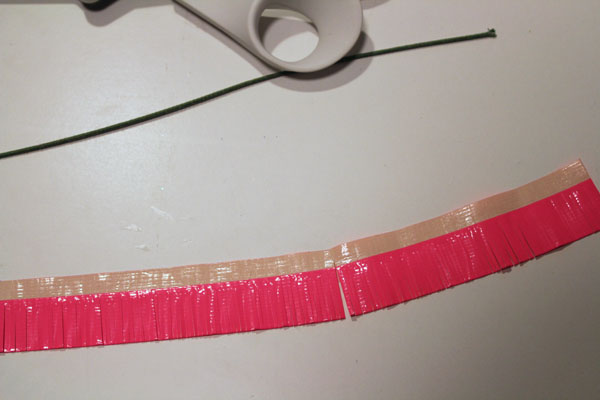 Put the floral stem on the adhesive, at the non-tab end. Then start rolling up, tightly.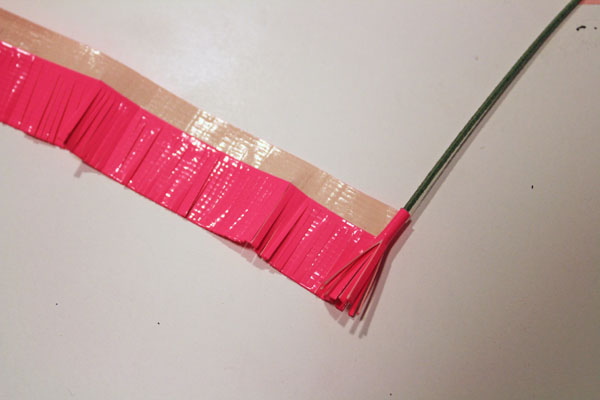 When you get to the tab end, it will help secure the strip in place. Then use your fingers to open up the petals.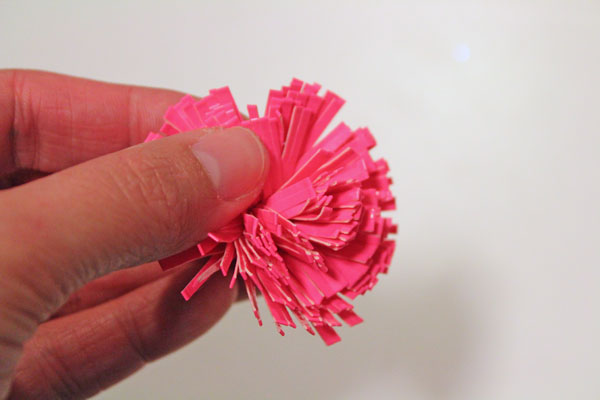 Just like that, you have a Duck Tape Dandelion!