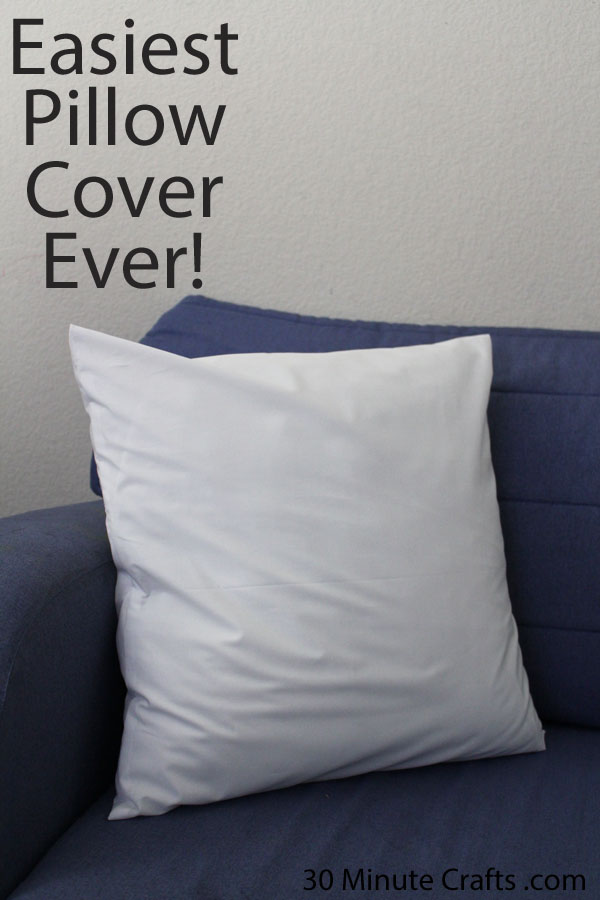 Even if you have a fear of sewing, you can stitch up this super simple pillow cover. If you're a sewing newbie, it might take you a little longer as you double-and-triple-check the directions… but once you have it down, you'll be whipping out pillow covers in less than 15 minutes! And these pillow covers are also very inexpensive, using as little fabric as possible. So, you can make different pillow covers to update your sofa for every season! With so many cute holiday fabrics available for every holiday from Valentine's to Easter to 4th of July… and of course Halloween and Christmas… you'll be able to make fun and fast pillow covers whenever your heart desires!
To make the pillow cover you need:
Pillow (square sofa pillow works best)
Fabric (
Scissors or Rotary Cutter
Ruler (or mat and ruler if using a rotary cutter)
Sewing Machine
Start by determining the size of your pillow. I put mine on a mat, and squished it town a bit to make sure I was getting an accurate measurement.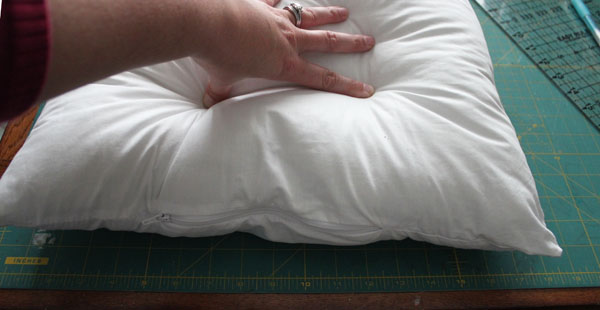 My pillow measured a little over 18″, so I cut my fabric 19″ wide.
Then I rotated the fabric 90 degrees, and cut the length. To determine the length of my fabric, I take the width of the pillow, multiply it by 2, and add 7″. I want the fabric to cover a pillow that is 18″ square. 18+18+7= 43, so my fabric needs to be 43″ long. Luckily, my fabric was more than 43″. Some fabric isn't as wide, you can get away with adding 4″ instead of 7″, but not much less than that.
Since the fabric is folded in half, I'm cutting the fabric at the 21.5″ mark.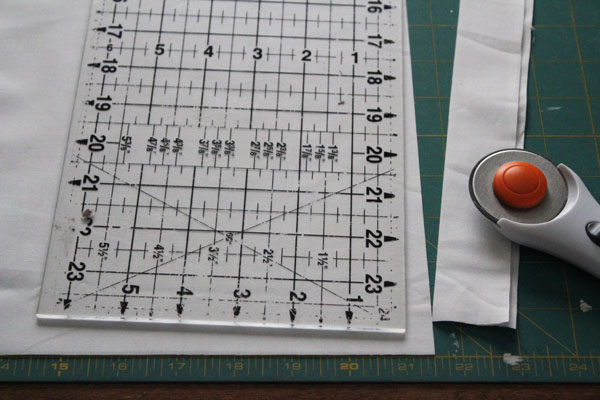 I took the fabric over to the ironing board and folded the short raw edge 1/2″, and pressed.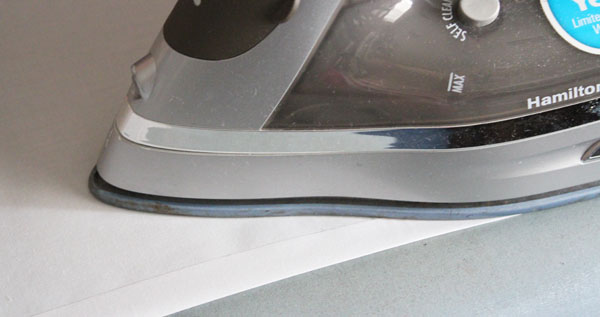 Then fold the edge over again and press. Repeat with the other side. Then stitch down. Don't worry too much about your stitching being perfect, just go for it!
Then, with the right side of the fabric facing in, fold the two ends into the middle until the folded piece is the right size for the pillow (18″ for my 18″ pillow).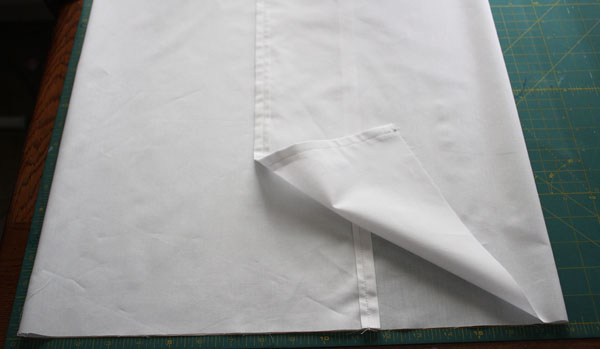 Pin the open sides closed.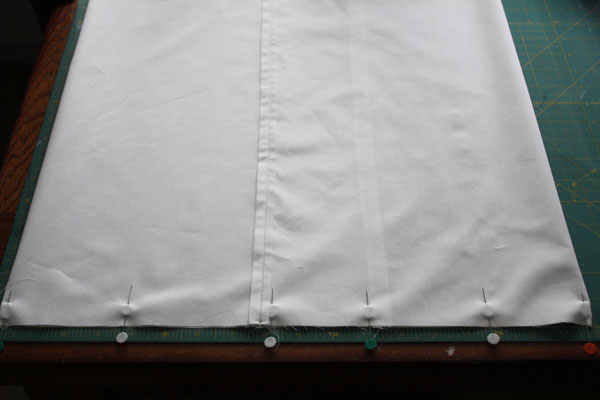 Then stitch the two sides. Line up the edge of your presser foot with the raw edge of the fabric as you sew.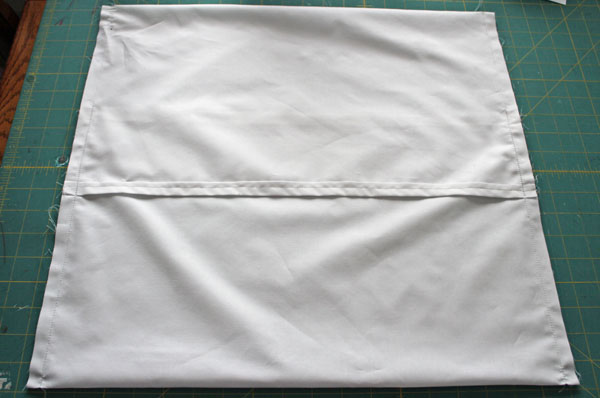 Just flip the pillow cover right-sides-out through the hole…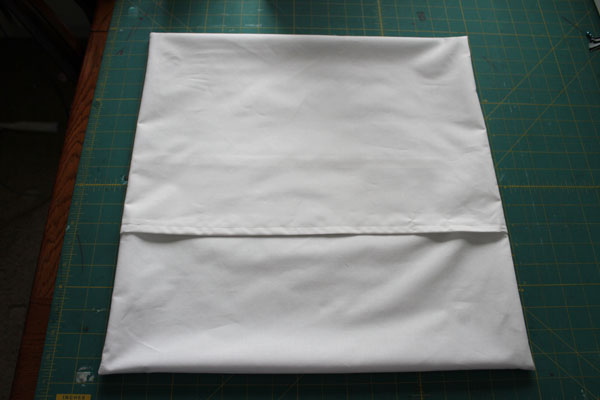 And insert your pillow! All done!