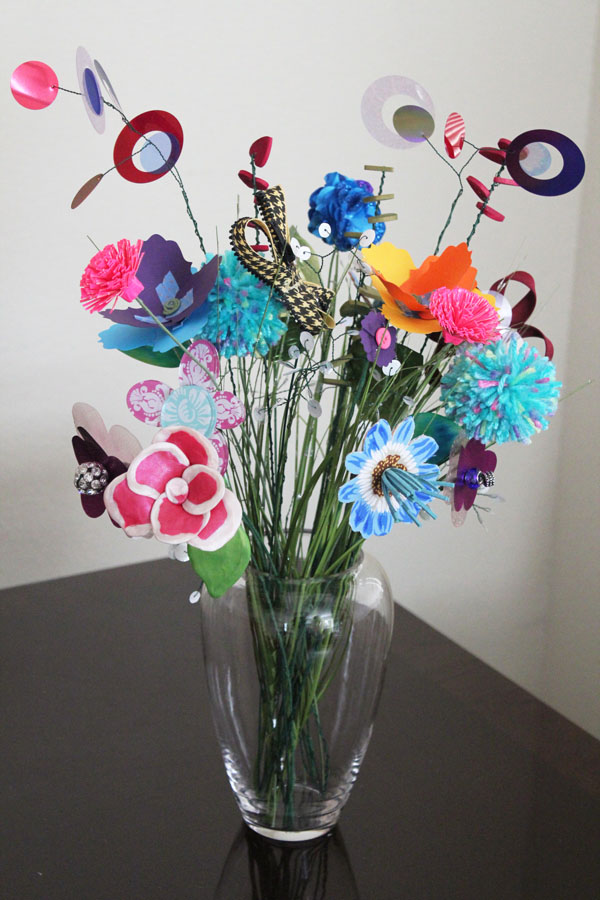 Back in January I went to the Crafts and Hobby Association, and it was AWESOME. It is the annual trade show for the Crafts industry, and there are so many amazing brands to meet, other bloggers to hang out with, and new craft supplies to check out. It is three days of crafty heaven for me! This year, I went to an event on Saturday night hosted by FaveCrafts just for bloggers. It was a mix-and-mingle for bloggers and brands. It was a blast. And at the end we were given bags full of craft supplies. If you Follow Me On Instagram, you saw the photo of me snuggling up with all my craft supplies that night.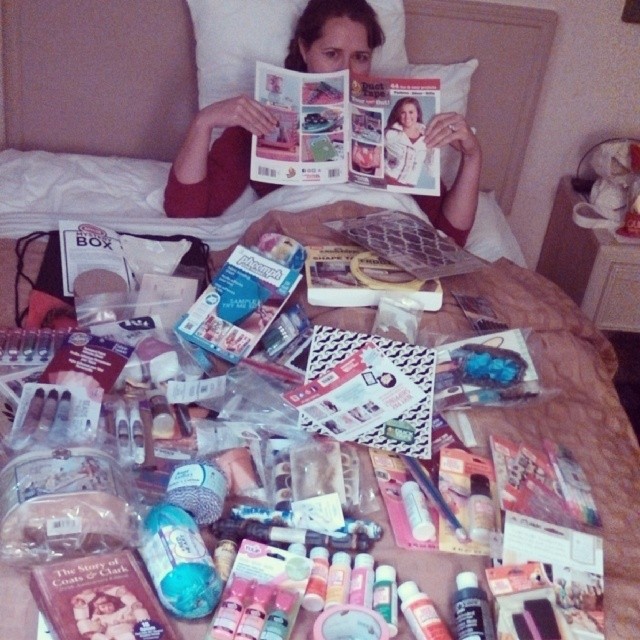 FaveCrafts asked us to create something with the supplies we were given, so I got on it! I spent a week digging through the bags to make over a dozen different flowers and leaves. I used about 80% of the supplies we were given, and think I managed to make something with a product from every single brand!
The bloggers who whipped up a craft submitted them to the Best Blogger Craft 2014 Contest. And I'd be tickled if you'd head on over and vote for my Seussian Flower Bouquet. There are a lot of great crafts over there, and if one of the other ones really strikes your fancy, go ahead and vote for it… but you can only vote once, so I hope you'll consider voting for the bouquet!
Here is a close up, in case you wanted to catch more detail. Each flower, leaf, or embellishment was made in 30 minutes or less!
You can see Duck Tape, Darice, Rit Dye, Sizzix, Coats and Clark, Sculpey, Lion Brand yarn, Tulip, and Plaid products all making a beautiful spring bouquet of craftyness!
Remember to go vote!