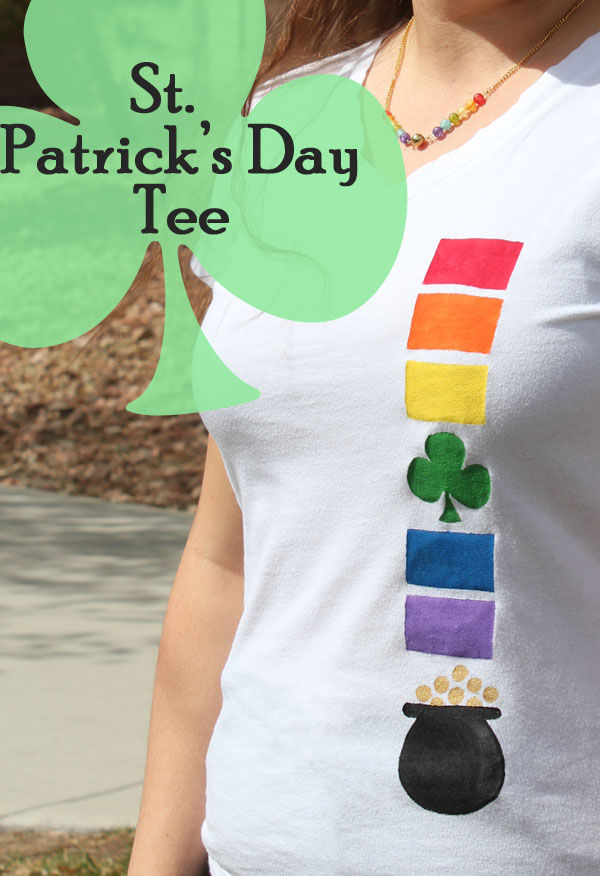 With St. Patrick's Day coming up, I thought I'd make a fun Rainbow and Shamrock t-shirt. Something good to wear on St. Patty's day, but doesn't scream "KISS ME, I'M IRISH!" Because… I'm not Irish. So that feels a little false. I still enjoy the holiday (all the non-pinching portions, that is), and wanted a fun DIY Saint Patrick's Day Shirt to wear. So this is what I came up with. It was easy and fast to make, here is how you can make your own!
St. Patty's Day Freezer Paper Tee Template
Freezer Paper
Craft Knife
Iron
Rainbow of paint
black and gold paint (optional)
Paintbrush
Start by printing out the template, then tracing it onto freezer paper, and cutting out with a craft knife.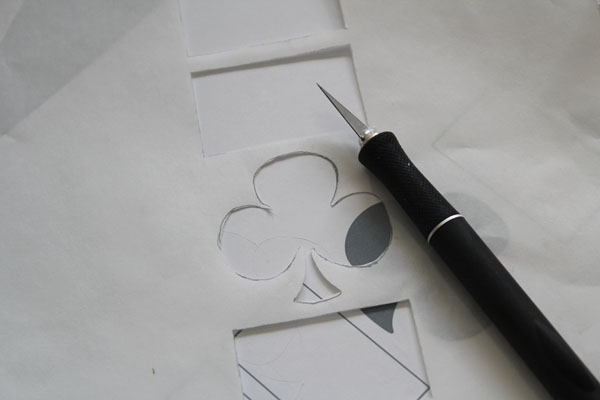 Iron the template onto your shirt, and grab your craft paints. I'm using multi-surface paints from DecoArt.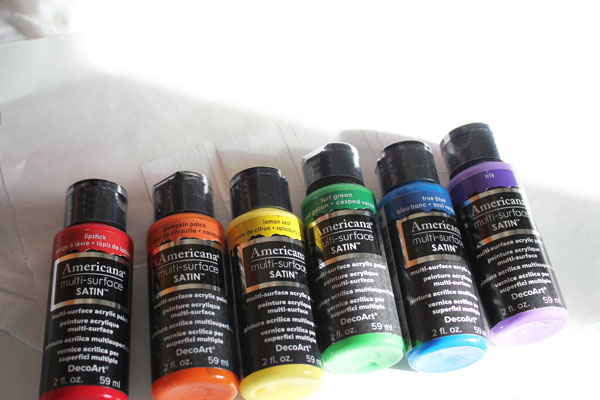 Paint in each of the rectangles, making the shamrock green.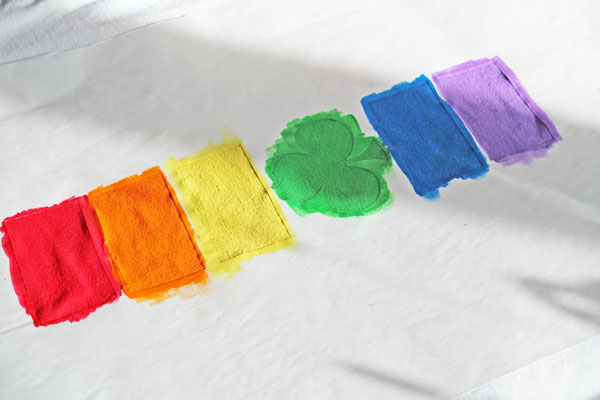 Once you're done painting, carefully peel up the stencil, then allow the paint to dry.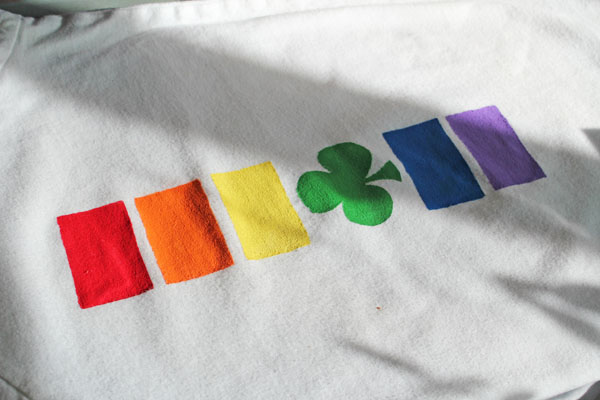 You could leave it just like this, but I wanted to add a little more Saint Patrick's Day fun to the shirt, so I painted in a black pot filled with some gold coins.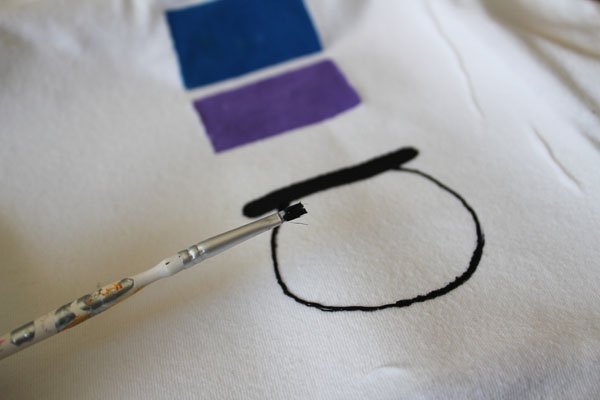 Super simple, and a fun St. Patty's Day shirt to wear!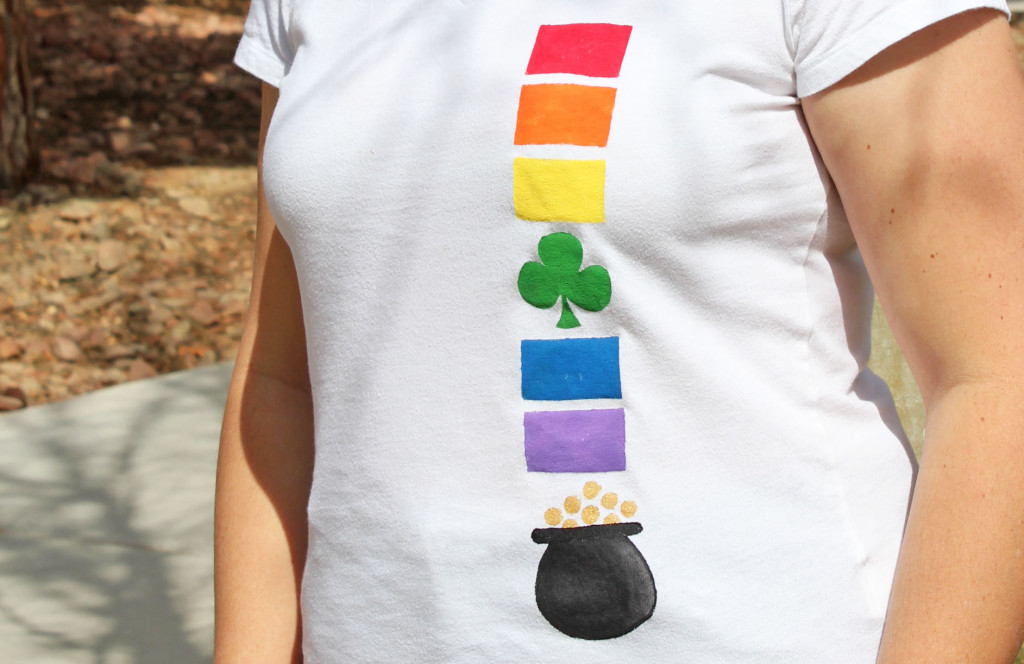 Oh, and if you like the necklace I'm wearing, you can get a full tutorial on how to make my "Gold at the End of the Rainbow" necklace over at SheKnows.