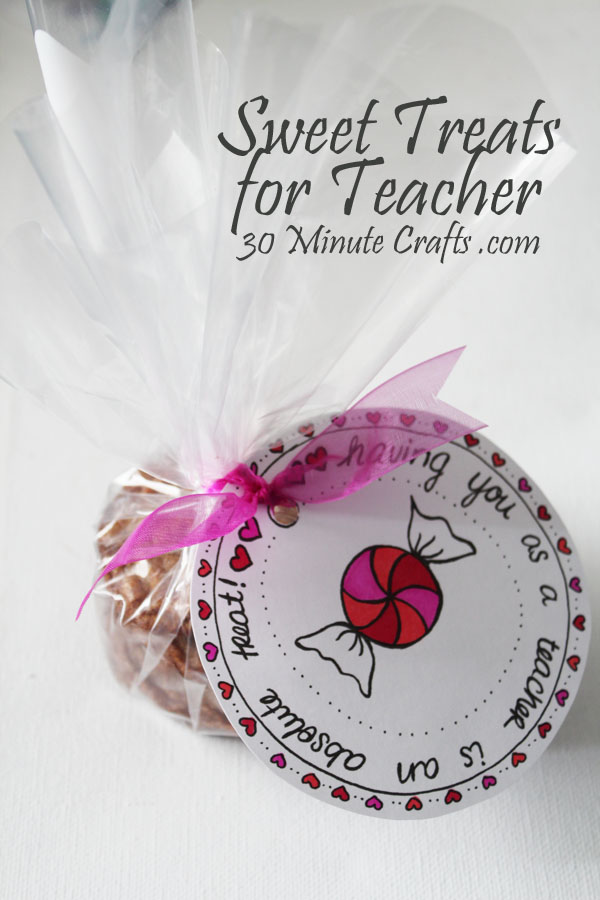 Today is the last day of our Craft Lightning Teacher Appreciation Week! All week long, Angie from the Country Chic Cottage and I have been sharing fast and easy Teacher Appreciation gift ideas! Each morning we share a new fast craft, and each evening we do a roundup of fast Teacher Appreciation Gift ideas from our crafty friends around blogland! If you've missed any of the roundups, go catch day 1, day 2, day 3, and day 4. You'll have to come back later tonight for the day 5 roundup!
Today's project is super easy. We love baking chocolate chip cookies at our house. My boys are real cookie monsters! So everyone loves it when I break out the chocolate chips! If you have a special cookie or treat that you love to make, just bake that instead.
To wrap up your sweet treats you need:
Your treat of choice
Large plastic bag (I used a Gallon size)
Scissors
Ribbon
Free Teacher Appreciation Gift Tag Printable
Markers/crayons
Hole punch
Cut the zipper top off of your plastic bag. Stack the treats in one corner, then gather the rest of the bag. Tie the ribbon in place, add the tag (which you can color if you like), and tie another knot.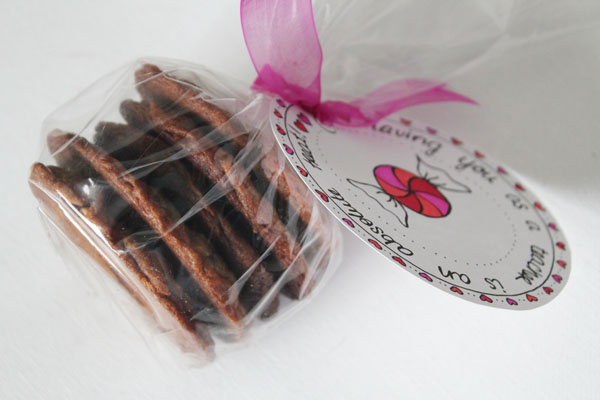 It can be tricky to get a bow to look "just right", so I like to omit the bow, and just cut the ends of the ribbon with V-shaped notches. Looks fancy, and so easy!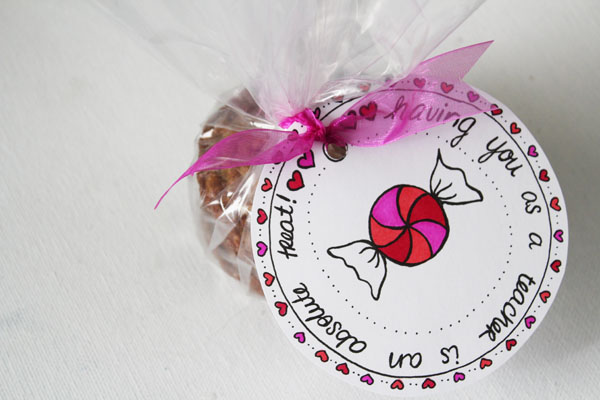 Come back tonight for some more fun and fast Teacher Appreciation gift ideas!