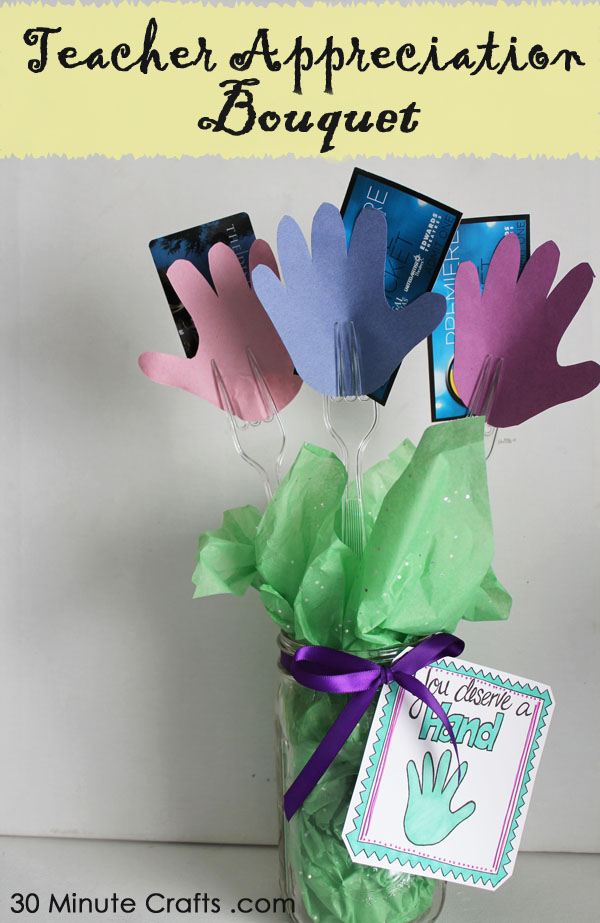 One of my best friends is a teacher. A couple years ago, I helped her move, and packed up several boxes of candles and picture frames that she got as gifts from students. As we were packing, she told me that the absolute best gift for teachers is gift cards. They don't take a lot of space, teachers can use them on a variety of different things, and they come in all different dollar amounts, so they don't have to be expensive! This teacher appreciation bouquet is a great way to give gift cards. You can make it so that it has just one gift card, or several.
I'm sharing this bouquet as part of a week-long Craft Lightning Teacher Appreciation series. Angie from The Country Chic Cottage and I are sharing a new Teacher Appreciation Craft each morning, and each night we're sharing a round-up of fun and fast Teacher Appreciation crafts from our crafting friends.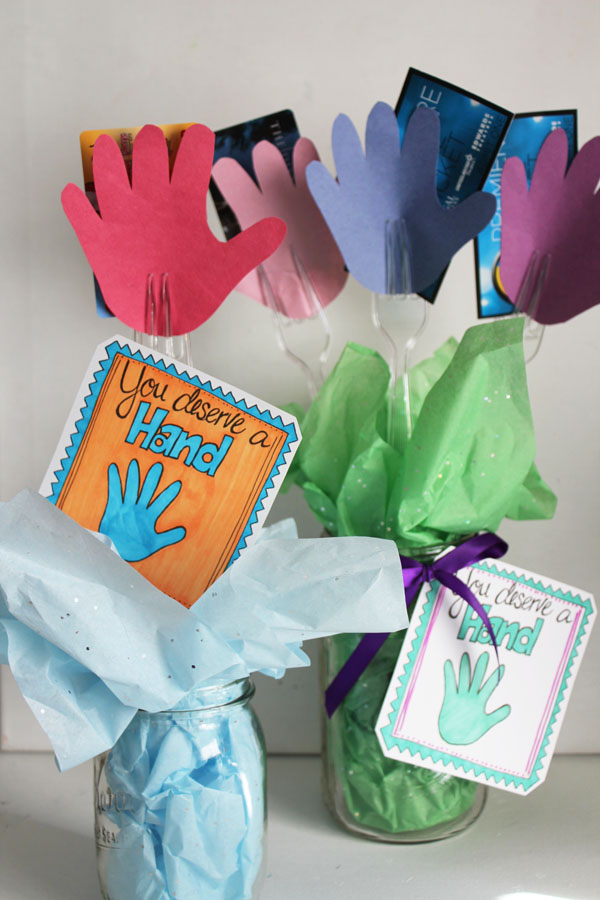 I like giving fun, personal gifts… but I don't think that my son's teacher will want to keep my son's plaster handprint around 5 years from now. So, this is the best of both worlds. This teacher appreciation bouquet lets me give a gift card with a personalized component that the teacher doesn't have to feel guilty about throwing away (though they can re-use or re-gift the mason jar if they like).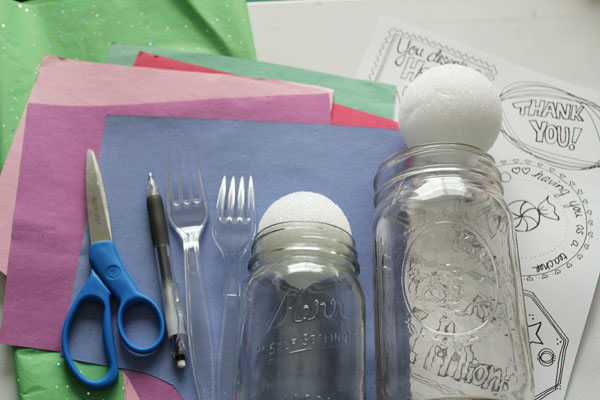 To make the bouquet you need:
Teacher Appreciation Printable Tag
Ribbon
Gift Card(s)
Construction paper
Pencil
Scissors
Fork(s)
Mason Jar
Tissue Paper
Styrofoam Ball
Trace your child's hand onto colored construction paper.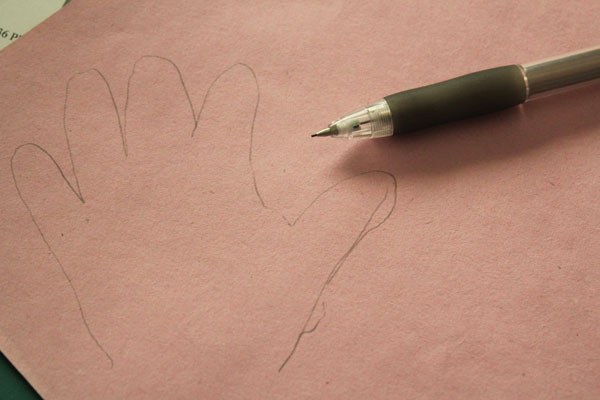 Cut it out, and tuck the hand and a gift card into the tines of a plastic fork.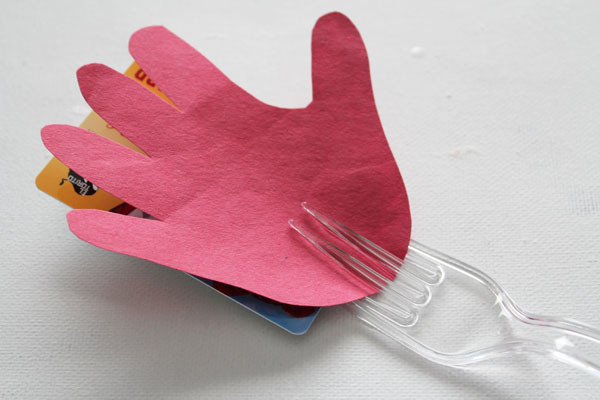 Put the tissue paper into the mason jar, with the corners poking out.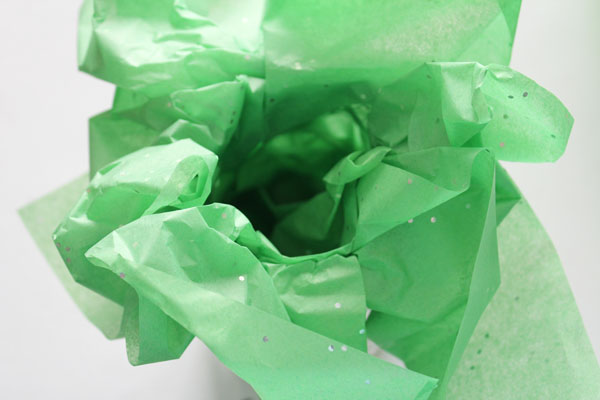 Add the styrofoam ball.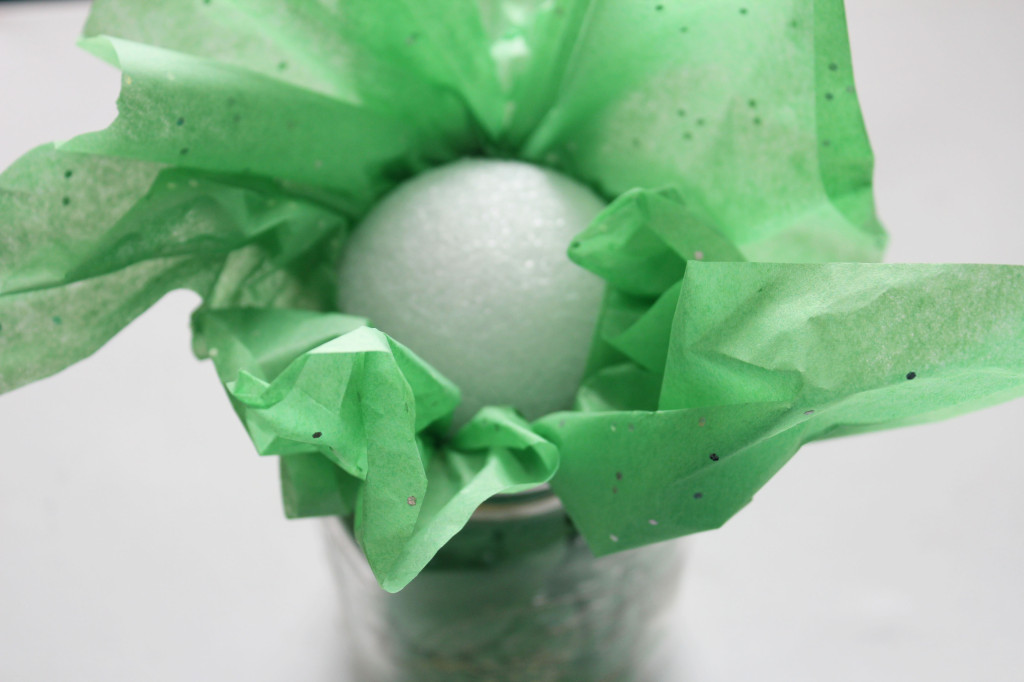 Push the ends of the forks into the ball.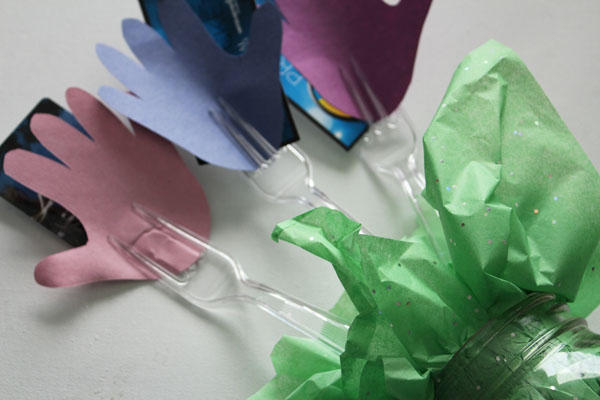 Color your tag, and add it to the bouquet.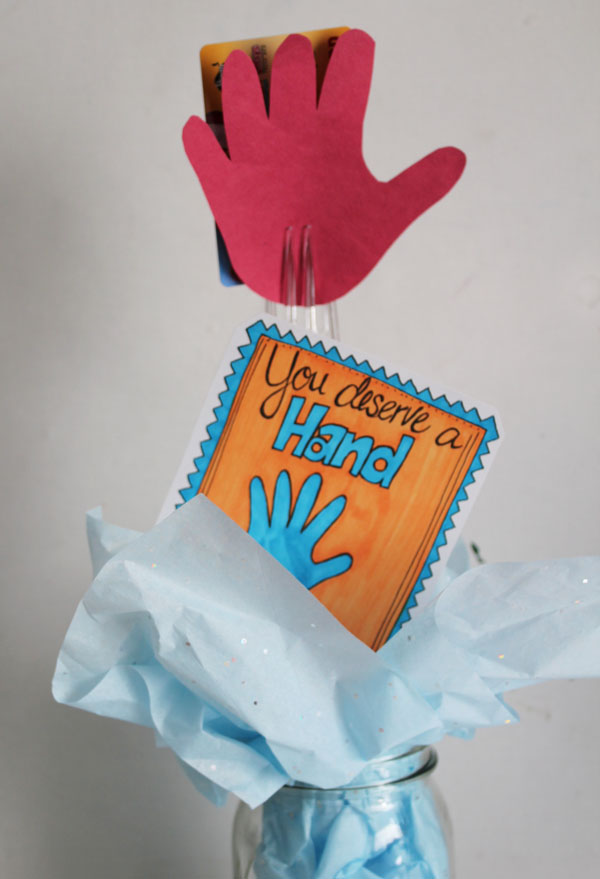 Come back this evening – I'll be sharing a round-up of fun and fast Teacher Appreciation Gift ideas!