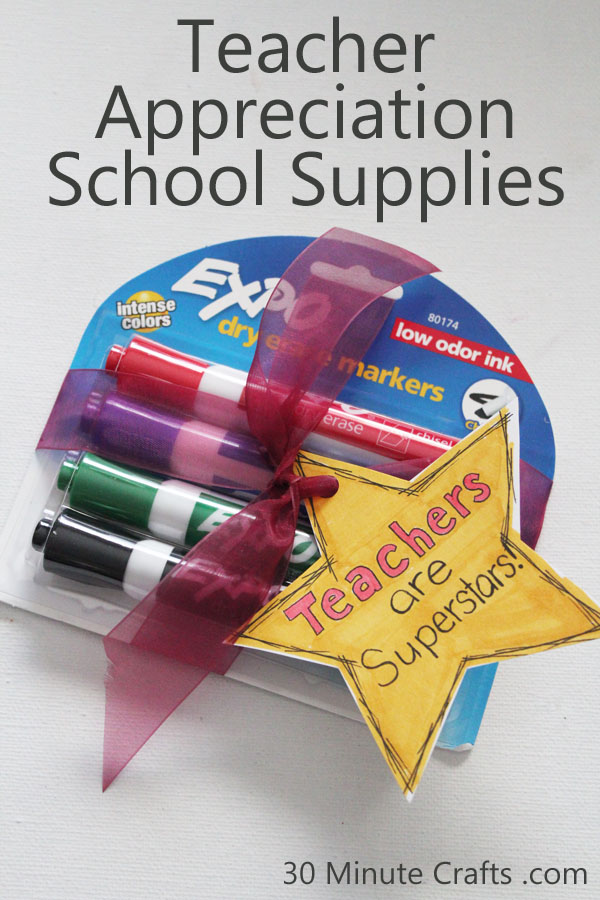 All week long, Angie from The Country Chic Cottage and I are sharing fast and easy Teacher Appreciation Gift Ideas for Craft Lightning Week. Every Morning, we share a simple craft you can make for Teacher Appreciation, then every evening we do a roundup of teacher appreciation gift ideas from our bloggy friends that are joining in each day!
Today, I'm wrapping up some school supplies as a Teacher Appreciation Gift. You don't have to be crafty at all to do this. School supplies are always a great gift for any teacher, especially later in the year. At this point, crayons are broken, markers have been left without their caps, and eve school supplies that have been properly cared for are beginning to show their wear. Our school, like many schools, has dry-erase boards at the front of the classroom instead of chalkboards, so I bought a new set of dry-erase markers… but you could use any school supply, or basket full of school supplies if you want! Here is how I whipped this together…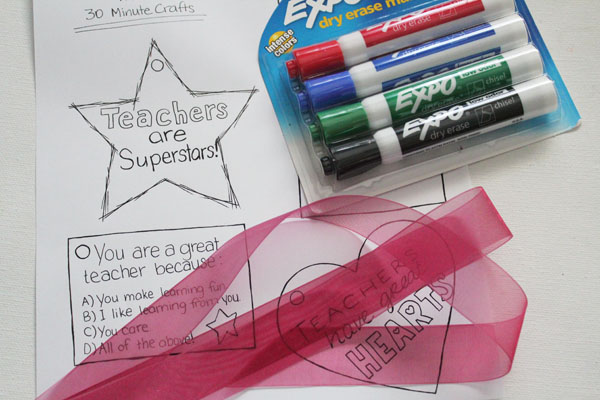 You need:
Teacher Appreciation Printable Label
School Supplies (I used dry-erase markers)
Markers (for coloring label)
Scissors
Hole Punch
Ribbon
Color and cut out your label, you can have your child do the coloring and cutting, if you like. Then punch a hole at the top.
Thread the ribbon through the hole, and tie onto the markers.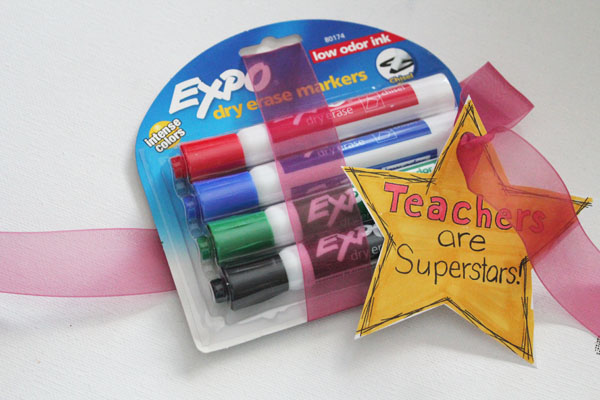 That's it! Super Simple!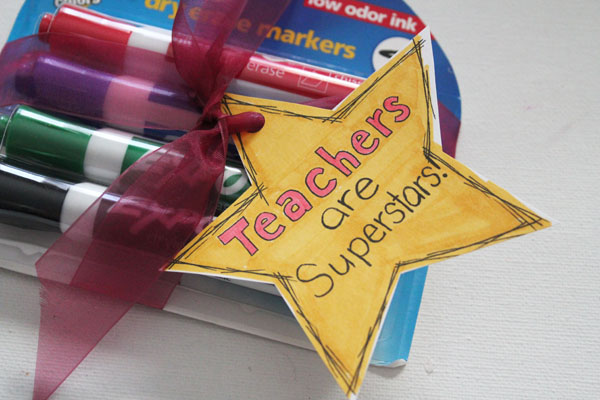 Make sure to come back tonight for a great round up of more 15 minute or less Teacher Appreciation gift ideas, and I'll have another sweet idea for you tomorrow!