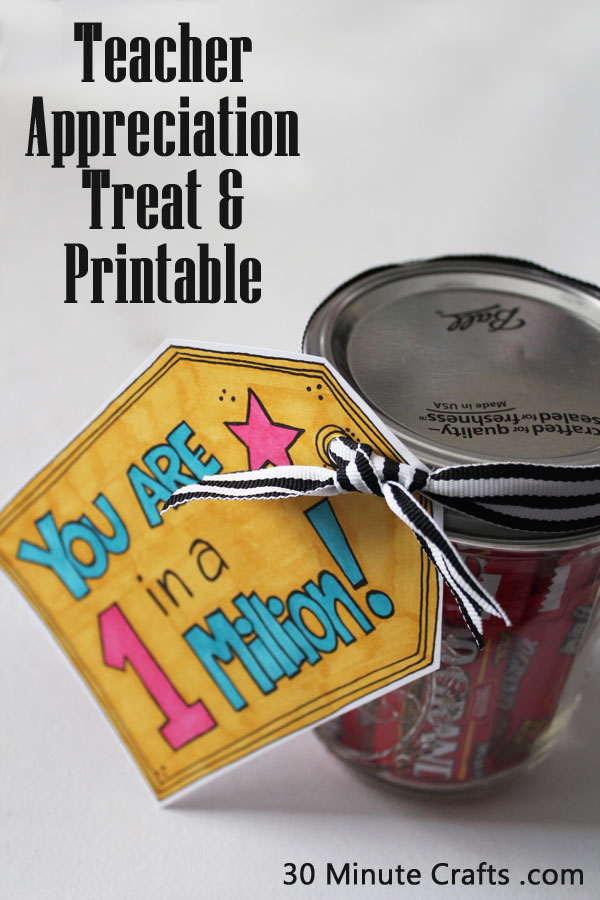 Teacher Appreciation Day is coming up, so Angie from The Country Chic Cottage and I put together a whole week of Craft Lightning projects to help you celebrate the awesome teachers in your life! Each of these projects take 15 minutes or less – every day this week Angie and I are sharing a new idea… and each evening, we're rounding up ideas that our crafty friends are sharing each day as well!
For all those sweet teachers, I came up with this fun mason jar filled with candy – but not just any candy – 100 Grand bars. I fit 10 of the 100 grand bars into the jar. Any math teacher will tell you that 10 x 100,000 = 1 million. This is a treat that any teacher will love… especially a math teacher!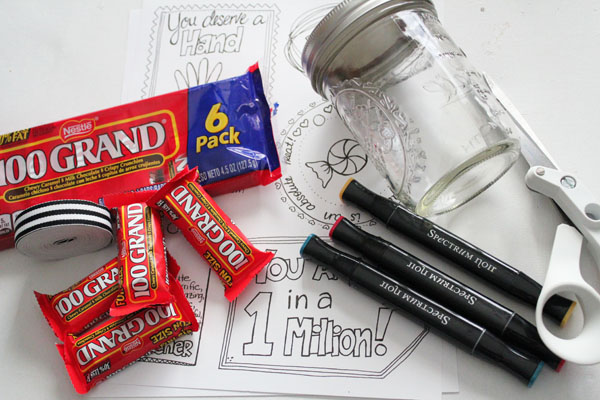 Making this sweet teacher appreciation treat is super simple. Here is what you need:
Ten 100 mini Grand Candy Bars
Mason Jar
Markers
Scissors
Ribbon
Hole Punch
Cardstock
Free Printable Teacher Appreciation Tag
(if that link isn't working, grab it from here instead)
Print out the tag onto cardstock. While it is printing, fill your jar with the 100 Grand Candy bars.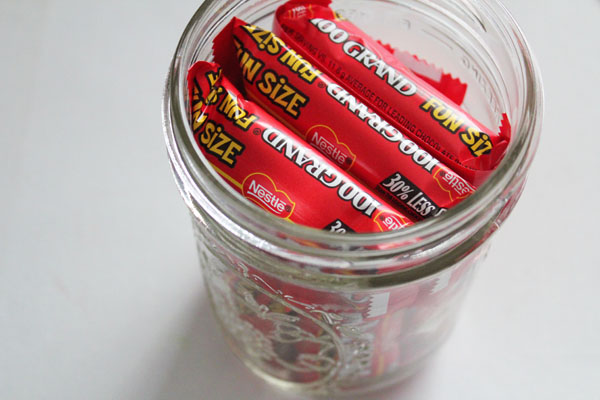 Then color and cut out the printable tag. Use a hole punch to punch a hole for the ribbon.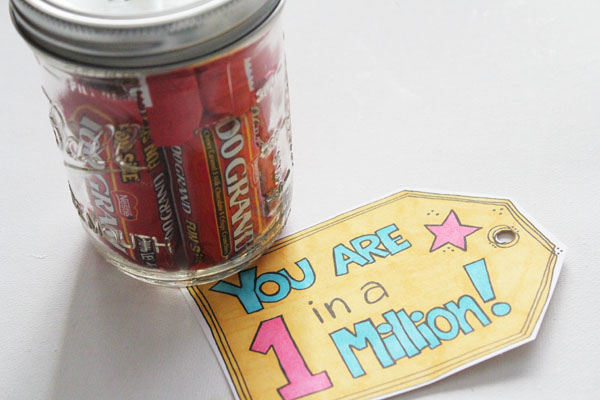 Tie the tag to your jar, and you're all done!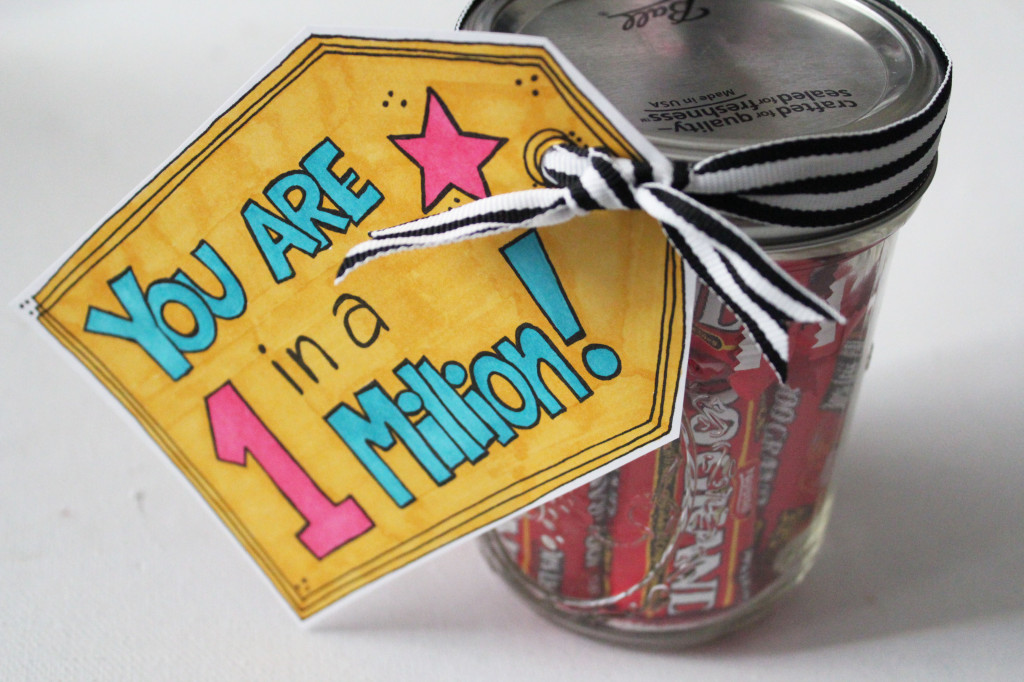 Make sure to come back later tonight for a whole round-up of great 15-minute-or-less teacher appreciation gifts! And if you can't wait that long, you can check out the Day 1 and Day 2 Teacher Appreciation Week roundups!