This post contains affiliate links.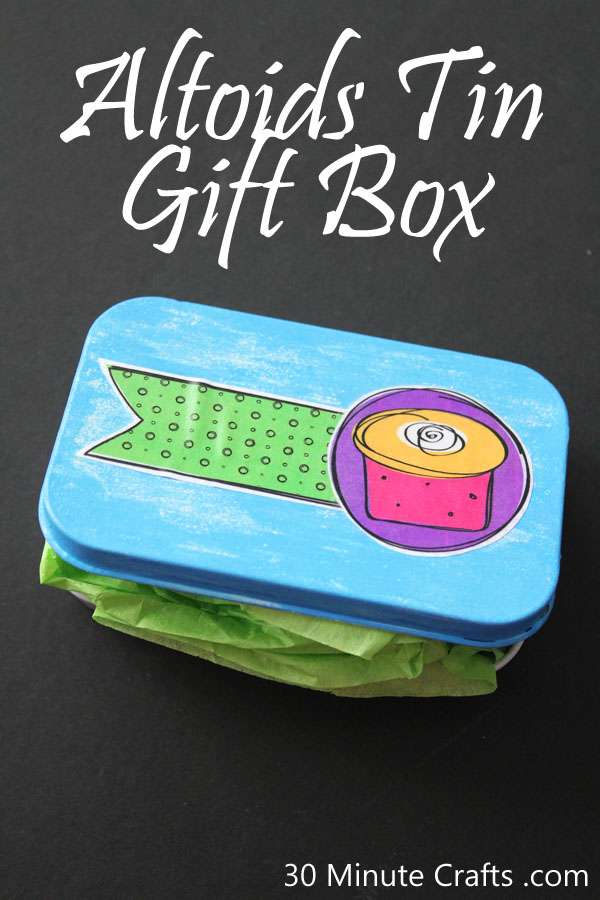 This week is Birthday Week here at 30 Minute Crafts! I've teamed up with Jen Goode from 100 Directions, and she's created a set of awesome birthday printables you can download. Every day this week I'm sharing a different project you can make using these printables. AND I've asked some of my crafty friends to join in as well. Today Sara Hoffman used these same printables for a shaved ice party, and Laura Kelly made a fun party place setting. I'll share more about their projects at the end of this post.
Sometimes, people look at printables and think, "That's great… but what do I do with it?" All week long, my crafty friends and I hope to inspire you with fun ways to play with these birthday printables. I used them to convert an old Altoids tin into a sweet little gift box! I love it so much, I think I'll be buying lots and lots more Altoid tins in the future!
Let's get started! Here is what you need:
Free Birthday Printables
Altoids

Paintbrush
White and blue DecoArt Multi Surface Paint

Spouncer

Mod Podge
Start by printing out the printable, I'm using one piece from two different pages.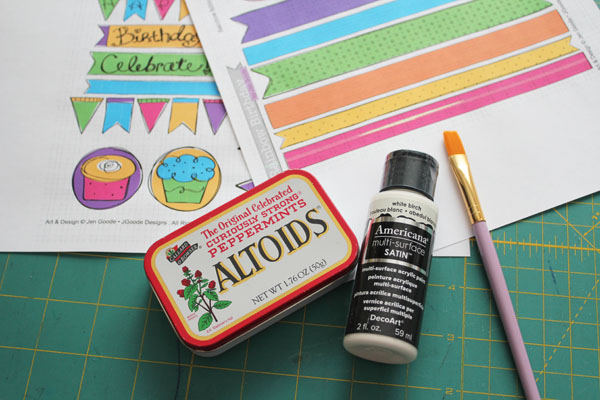 Paint the lid of the Altoids tin with two coats of white multisurface paint.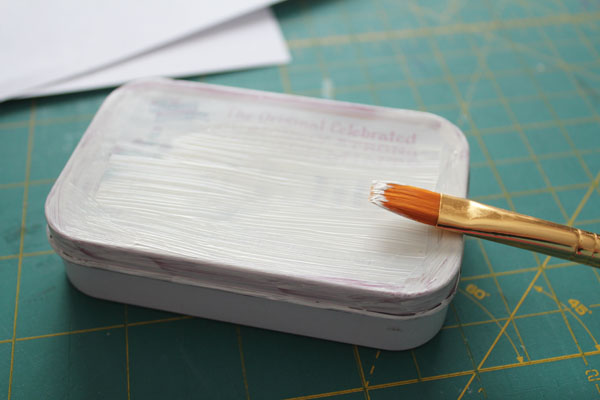 Allow the white paint to dry a little, while you cut out the printable pieces. You'll need one of the ribbons, and one of the circle pieces.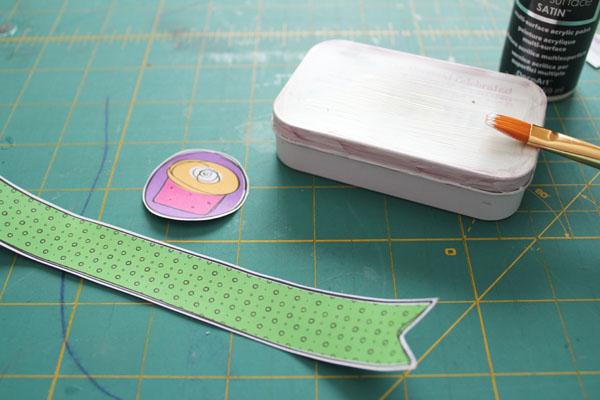 Paint the lid with blue multisurface paint.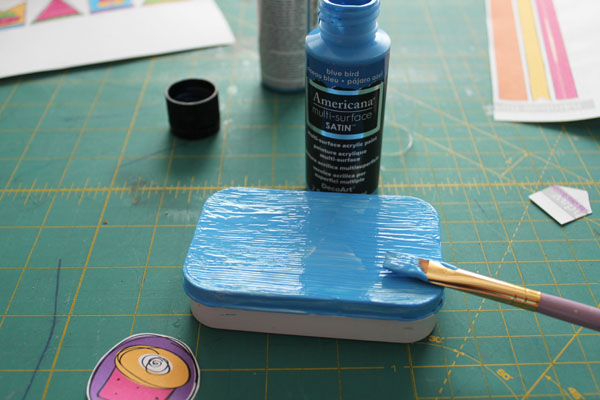 Allow the paint to dry just a little bit, then tap it with a spouncer to give it a nice texture. This will also pull off a little of the blue, exposing some of the white underneath, for a more worn look.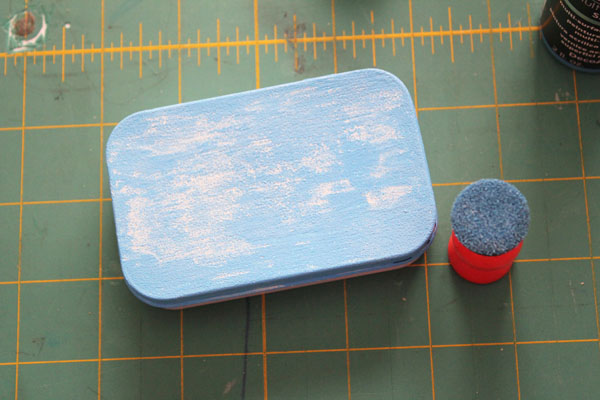 Allow the paint to dry until tacky, then cut the ribbon piece to length and tack into place by setting down on the damp paint.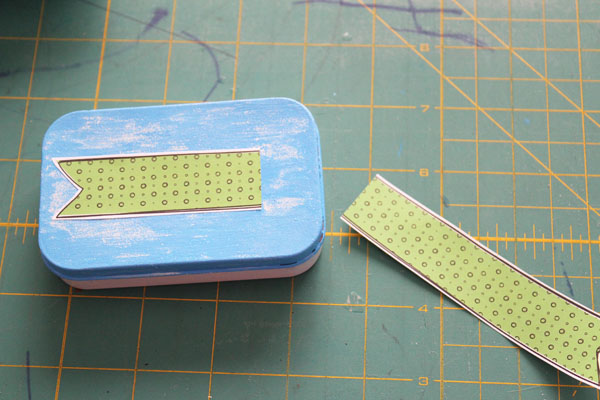 Add the circle part of the birthday printable.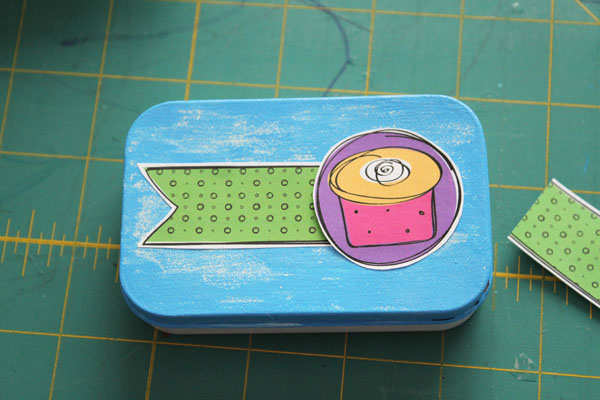 Coat with a generous layer of Mod Podge.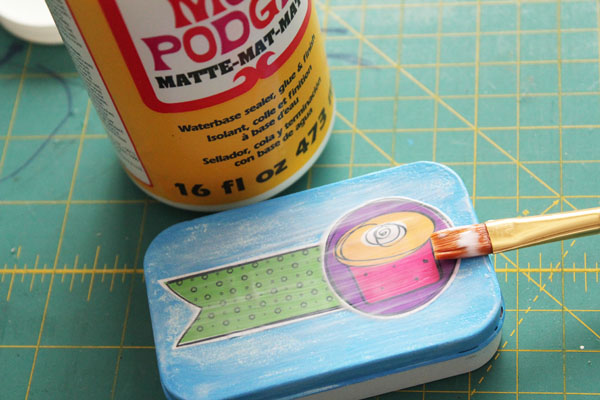 Allow to dry, and you are all done!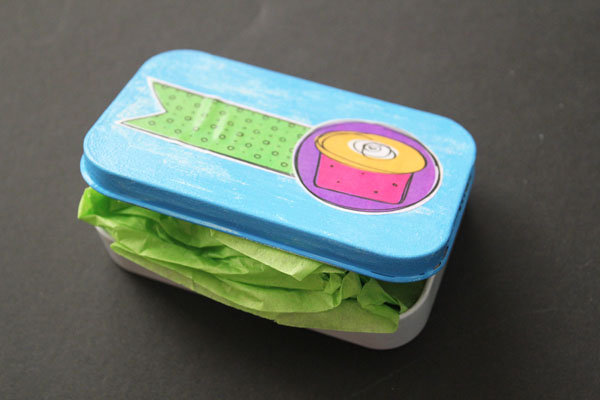 Later this week, I'll share with you a gift you can make using this same printable, that you can fit into this gift box. Here is a little hint…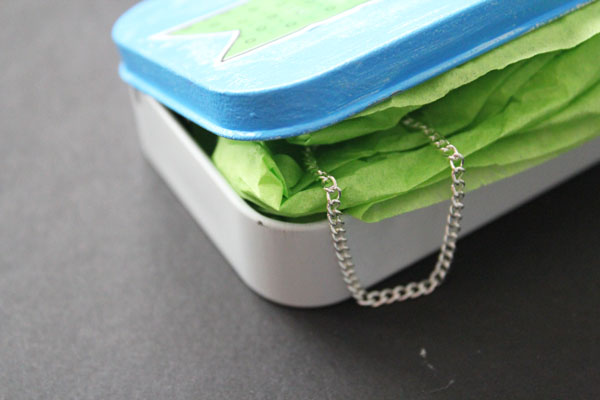 Now go check out Laura's cute place setting: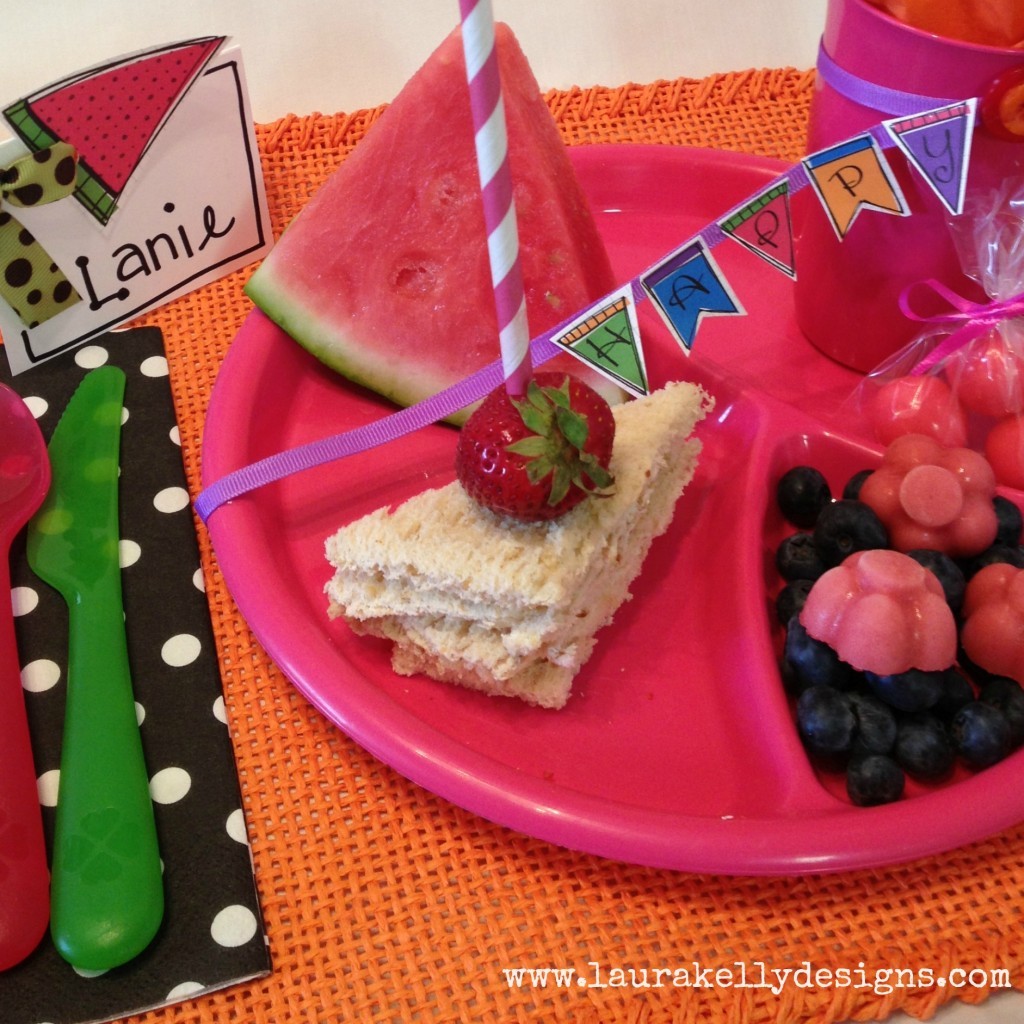 and Sara's awesome shaved ice party: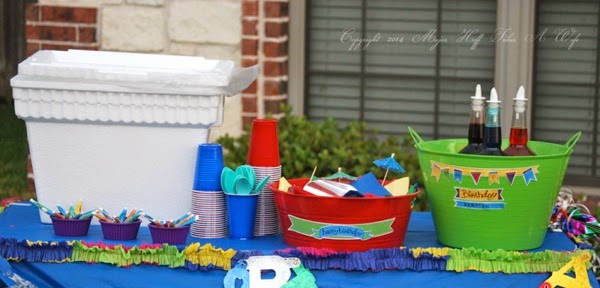 I'll see you back here tomorrow evening, with more awesome printable ideas!