I was at Michael's last week and saw these fantastic chalkboard hearts (they had circles, too), with holes drilled on the sides. Perfect to whip into a fast and easy necklace. I was able to whip together this necklace in just 5 minutes with a few basic jewelry supplies!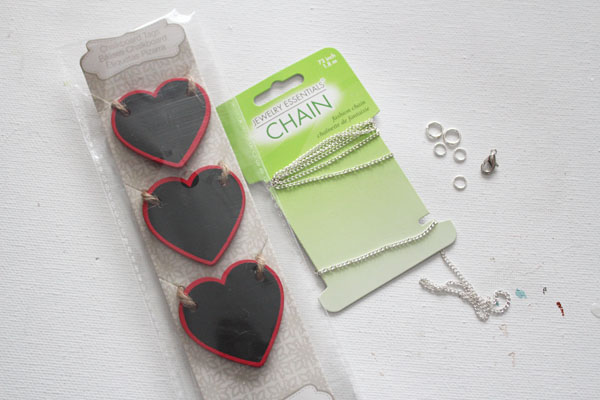 If you want to make one, here is what you need:
Chalkboard heart
Jump rings (large and small)
Necklace Clasp
Necklace Chain
Pliers
Remove the heart from the package. If you can't find these pre-made hearts, purchase a plain wooden heart, drill two holes, and paint with chalkboard paint.
Add a large jump ring to one side, attaching a small jump ring at the same time. To do this, use the pliers to open and close the jump ring.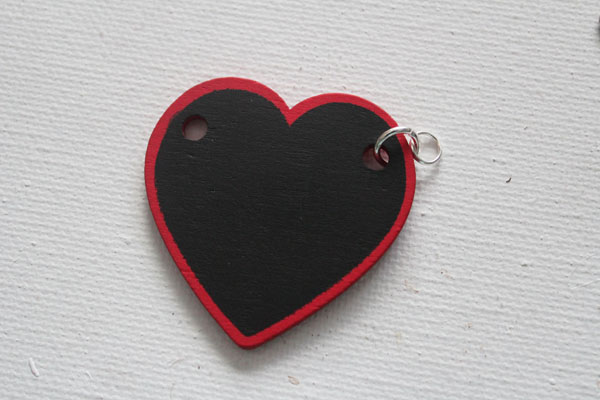 Repeat with the other side.
Attach one end of your chain to the small jump ring on one side.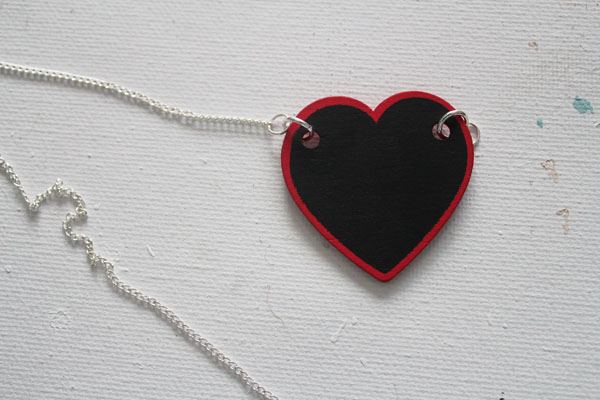 Hang the necklace around your neck to determine how long the chain should be. Cut it and attach to the other side. Then fold the chain in half to determine where the middle is. Cut the chain in the middle.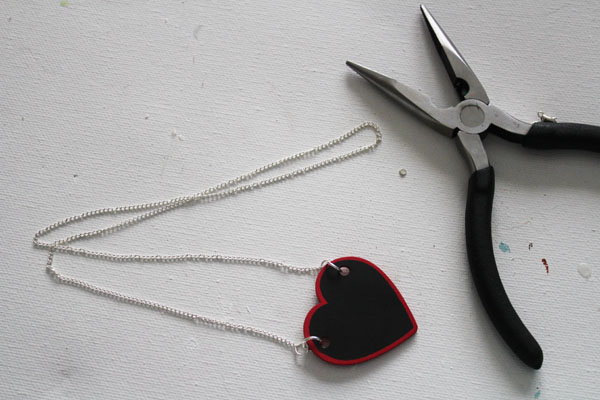 Add the jewelry clasp on either side of the chain where you just cut. And you're done!