I'm off to a conference later this week, and one night is an 80's themed party sponsored by Duck Tape! To get into the mood, I thought I'd whip up an armful of fun Duck Tape bangle bracelets!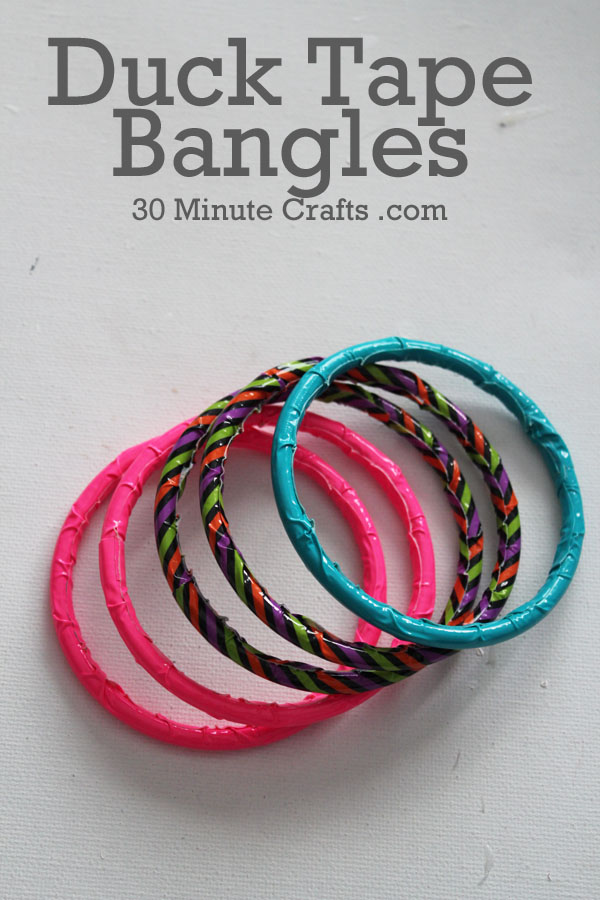 These are easy to make! I started with some different patterned Duck Tape and some plain bangles. These actually weren't bangles – they were used to hang scarves, and I repurposed them!
I measured the circumference of my bangle, then cut strips of Duck Tape a little longer. Each strip was cut in half lengthwise. I wrapped half a strip of Duck Tape around the bangle.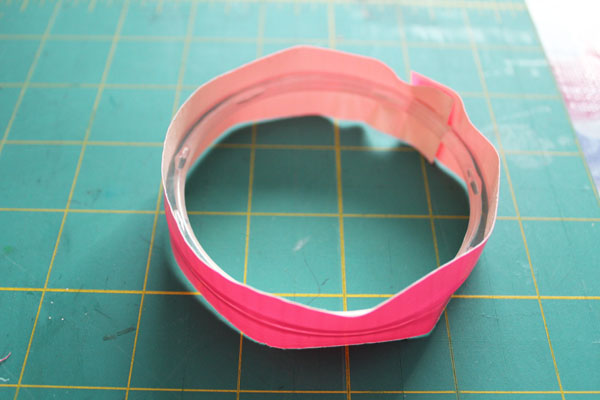 Then carefully curled in one side.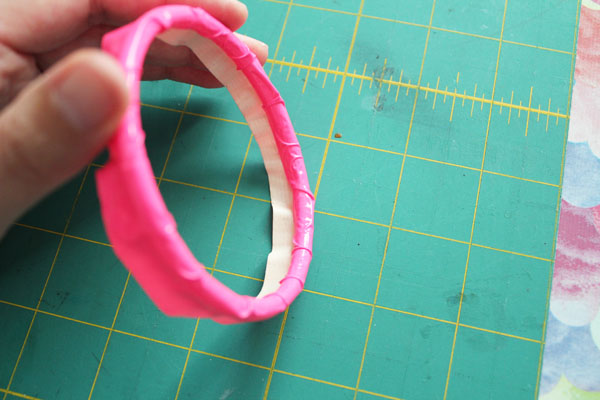 Then taped in the other side.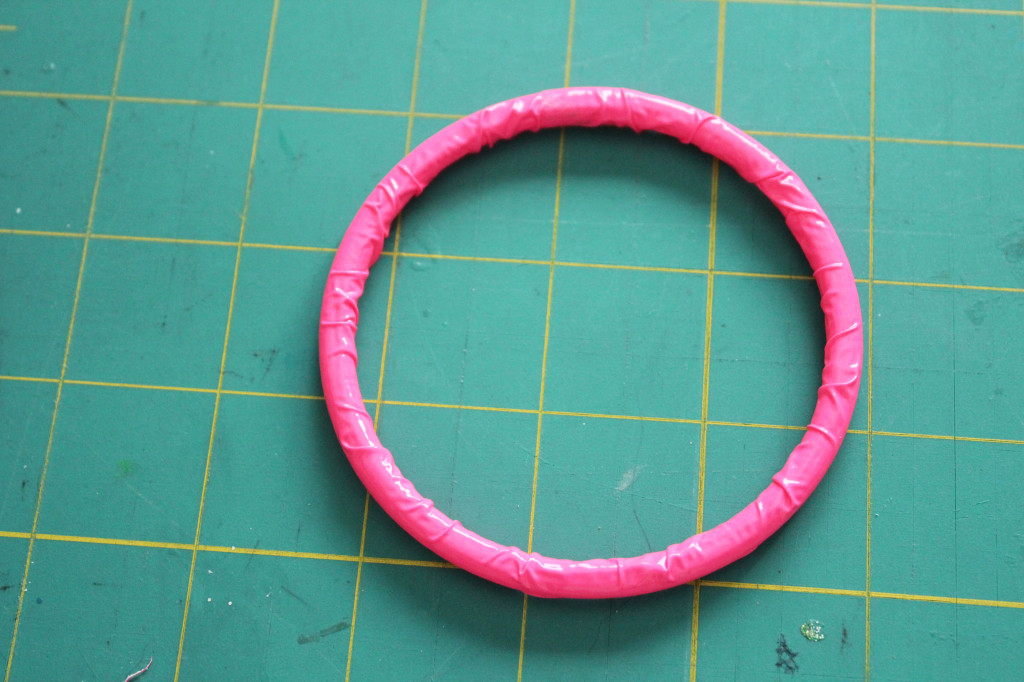 And that was it! Finished Bangle!