Thank you to Ball Canning Jars for providing the jars for this series. Check out all the other great videos over on Crafty Hangouts.
Mason Jars are so fun to craft with! I've recorded another fun video, this one features Mason Jar Crafts! Angie is making a simple Mason Jar vase, and I'm transforming a mason jar into a bug jar for lots of Spring and Summer fun for my boys! Making a mason jar bug jar is super easy – you can do it with just a few supplies – and kids love being able to see magnified versions of the creatures they've captured!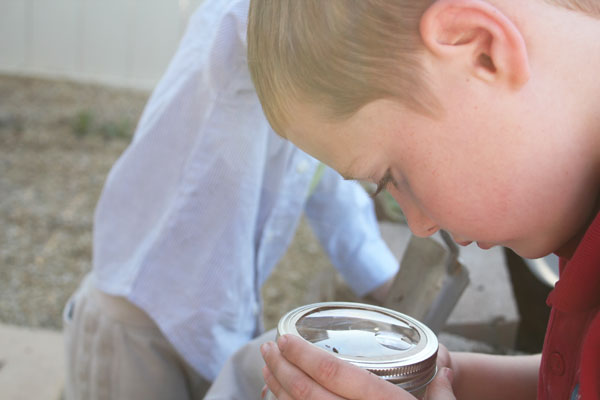 Check out how to make the bug jar in the video below.
Go check out all the other fun mason jar videos at Crafty Hangouts .com!