This post contains affiliate links.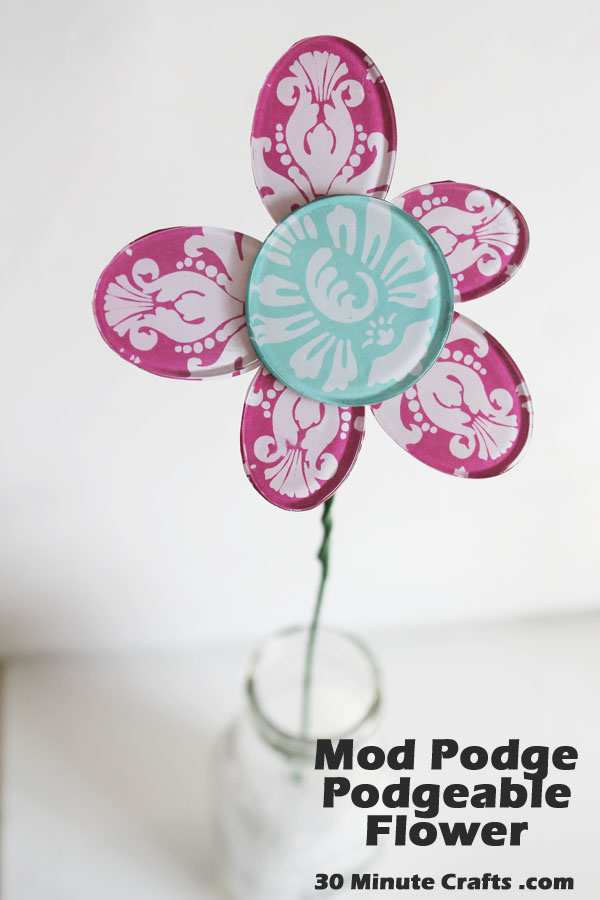 You really can make crafty flowers out of anything! I created over a dozen flowers using craft supplies, and this Mod Podge flower was one of my most surprising results. I really love how it turned out! I used Podgeable papers to make my Mod Podge Flower, but you could add photos of your children, or small drawings your children have done to make this more special. With custom touches, it would make a great Mother's Day gift!!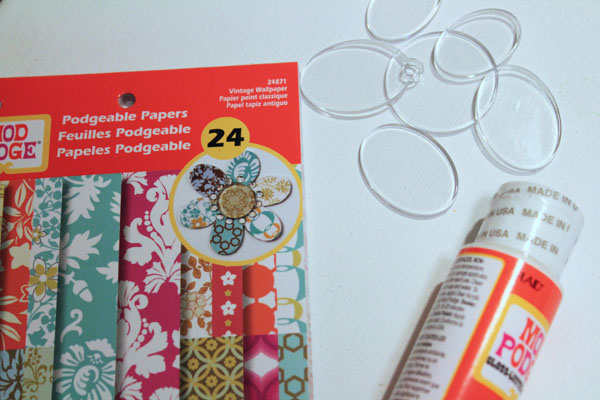 Here's what you need to make your Mod Podge Flower:
Mod Podge Podgeable Shapes

Mod Podge, Matte Finish

Foam Brush

Mod Podgeable Papers

Green Floral Wire

Scissors
Pen or pencil
Hot Glue
Pick out your podgeable shapes, and the paper you'll be using. Not all the petals have to be the same size – mine aren't! One should have a hole for hanging on one end.
Trace the shapes onto the paper.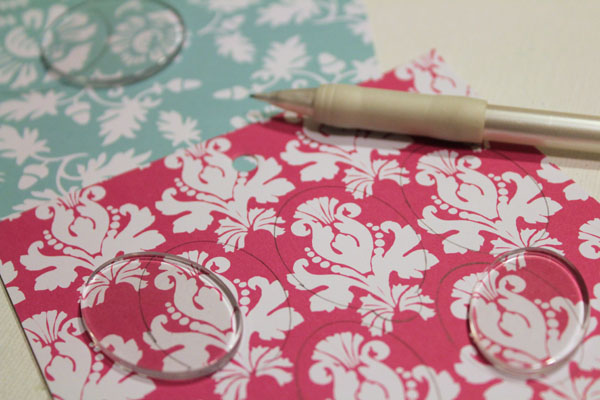 Cut out each shape just inside the line.
Add a thin layer of Mod Podge to each Podgeable shape. Place the paper on, design side DOWN. Then add another coat of Mod Podge.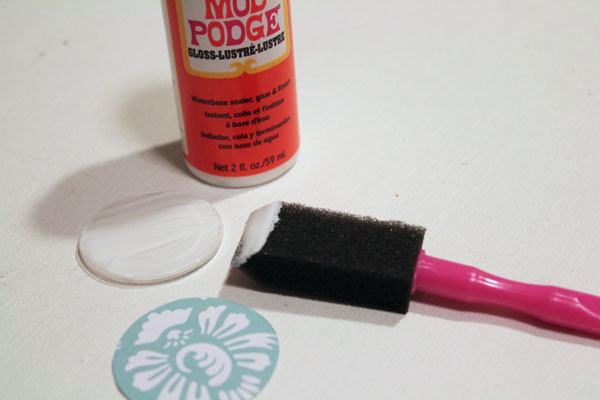 Once dry, lay out all your petals, paper side down. Attach a wire stem to the petal with the hole.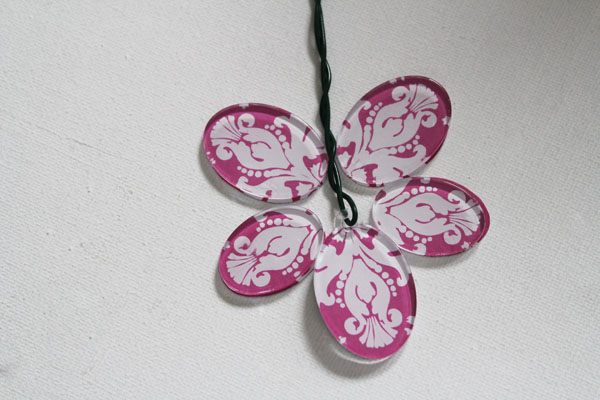 Add hot glue to the base of each petal, then secure the center in place, also paper-side down.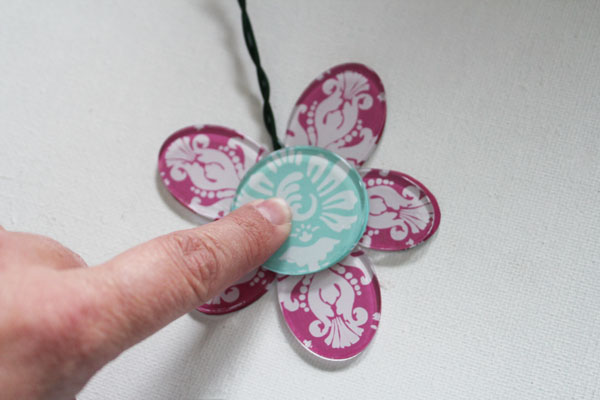 It is that easy to create a Mod Podge flower!
You can add extra hot glue if needed to secure the stem in the right position, but I didn't need any.