This post includes affiliate links.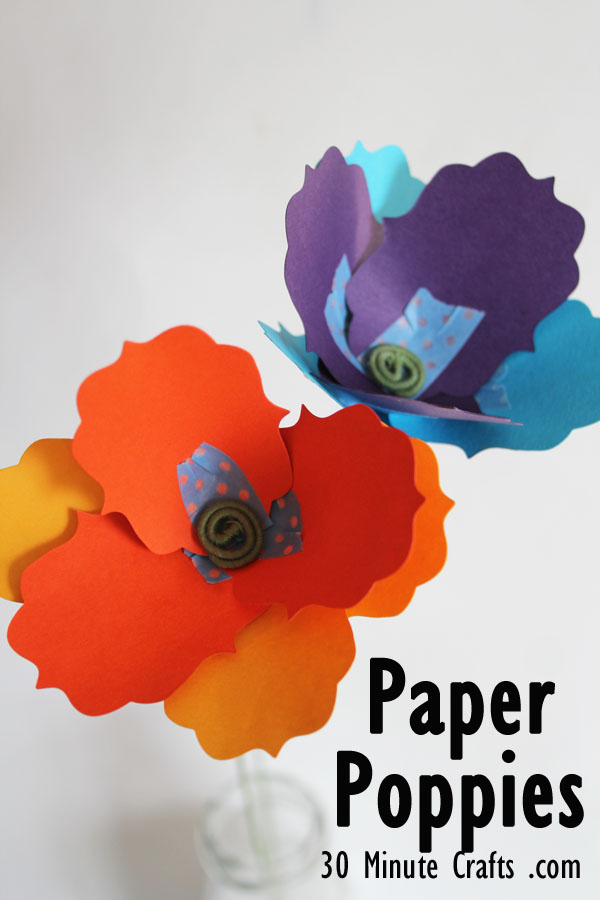 In the past, I used to make a lot of cards. I don't make them as much anymore, but card making supplies can be used to make other things – like these fun paper poppies! These paper poppies are made using die-cut shapes that are very simply put together. You can whip up some paper poppies of your own in just a few minutes! And you don't have to stick to orange – use whatever colors you like!
Here is what you need to make your own poppies:
Sizzix Framelits Die
(for the die cut shapes)
Green Floral Wire

Washi Tape
Scissors
Thumbtacks
Pliers
Cut out 6 of the large shapes from the Sizzix die. Then follow the steps below to cut a notch in the bottom of each petal, and secure with washi tape.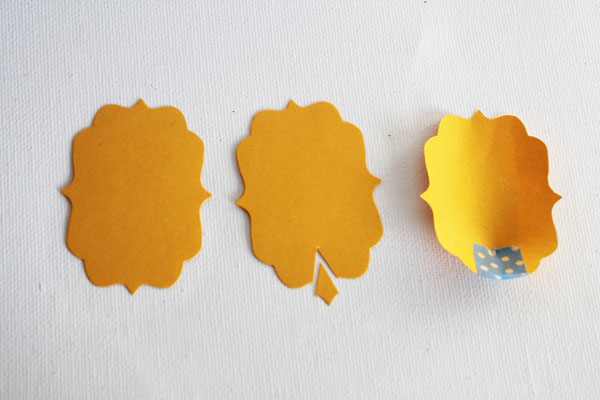 Use a thumbtack to poke a hole in the bottom, about 1/4″ from the edge.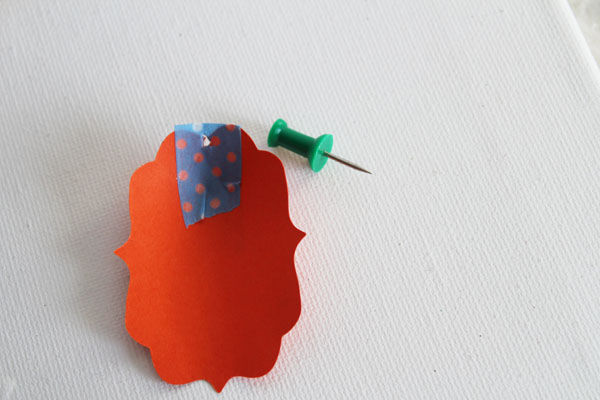 Use pliers to make a coil on one end of the wire.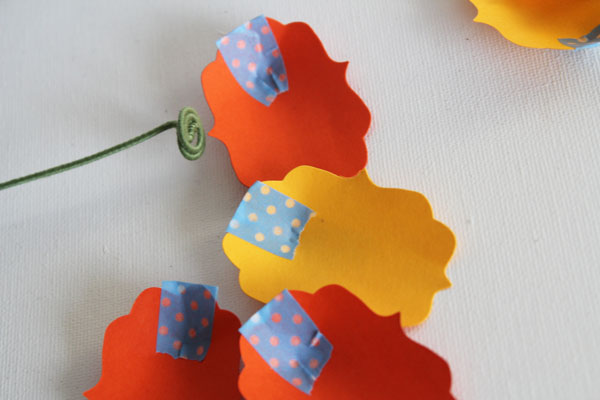 Thread the petals onto the bottom of the wire, and carefully bring up to the top.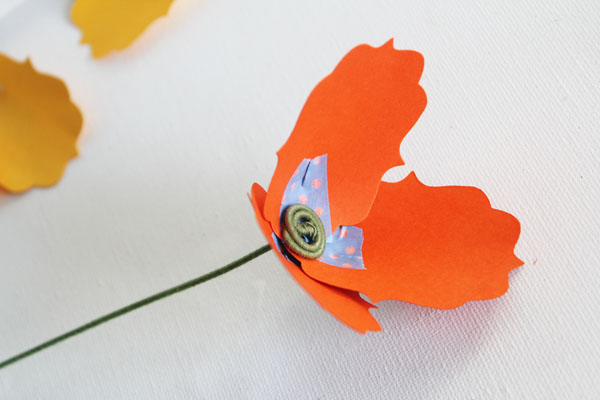 Repeat with the other petals.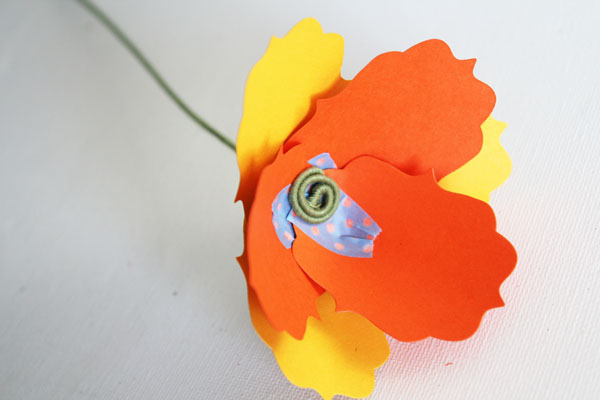 Your poppy is complete!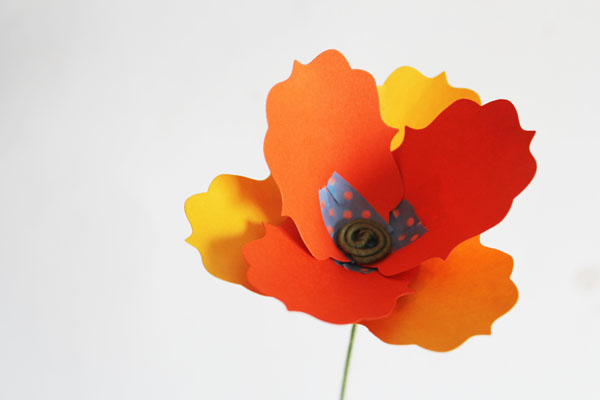 Make as many poppies as you like!