This post contains affiliate links.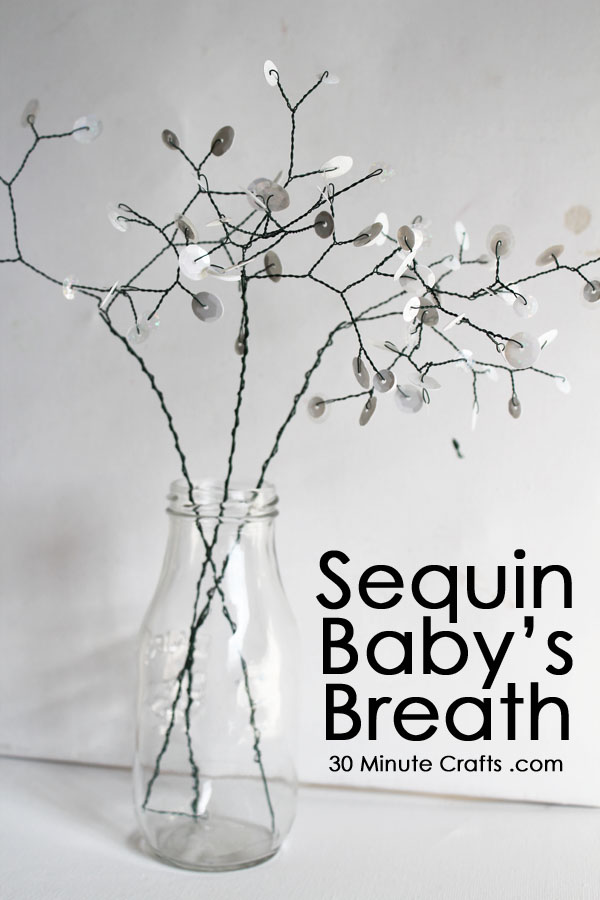 I am so super excited to share this sequin baby's breath with you! Such a great way to add a little sparkle to any bouquet! You can add some DIY baby's breath to silk flowers, fresh flowers, or to a craft flower bouquet like I did! They would be great to add to a bridal bouquet, or to a corsage or boutonniere. You could make some small sprays of sequin baby's breath and tuck them into a fancy hairdo to add some sparkle. So many ways that you can use this sequin baby's breath – and it is super easy to make! Let's get started, shall we?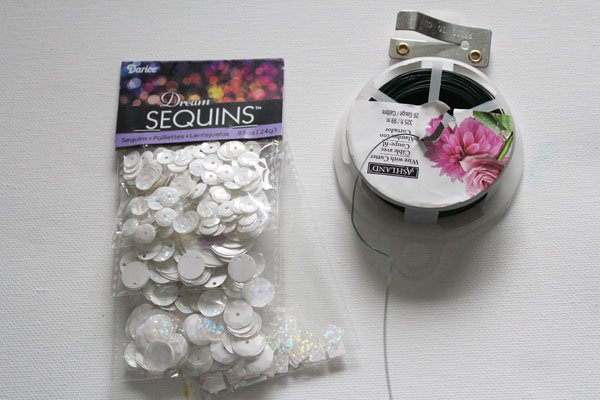 You'll need:
sequins
(I used an assortment of iridescent and white in two sizes)
Thin gauge floral wire

Heavy gauge floral wire stem (optional)
Start with a LONG piece of floral wire. A yard or so is a good start (about the length of your arm). Fold in half, then add a sequin on one end, and push it to the fold. Start twisting it in place. You can twist about an inch or so.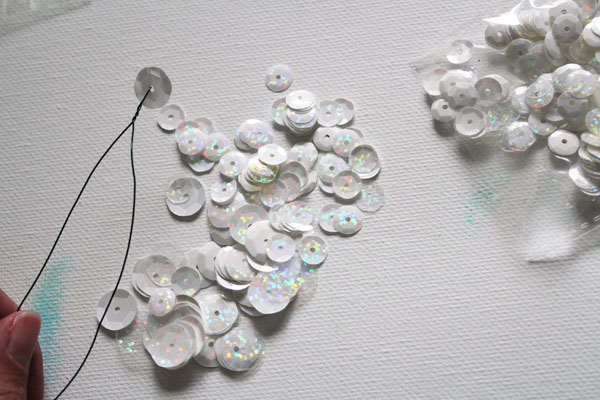 Keep adding more sequins and twisting. It looks more organic if you allow branches to come off of the stem, and add a few smaller stems off of it.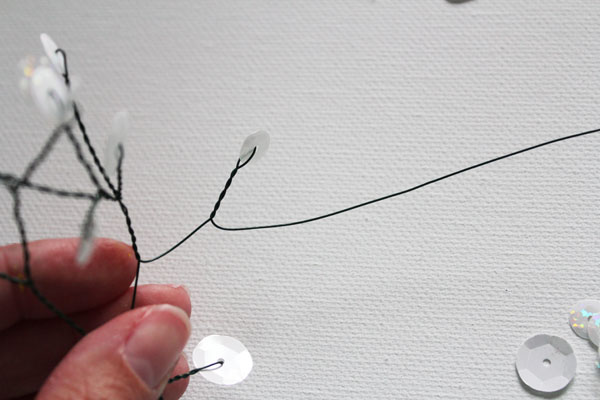 If you're using two different sized sequins, you can add more than one sequin at a time.
Just keep adding and twisting. Your fingers might get sore from twisting the wire… be sure not to tackle to many at once!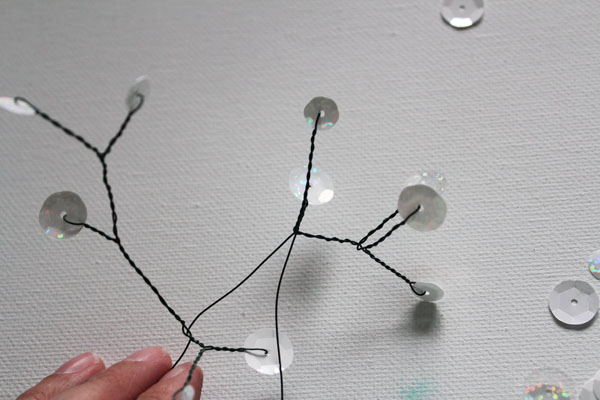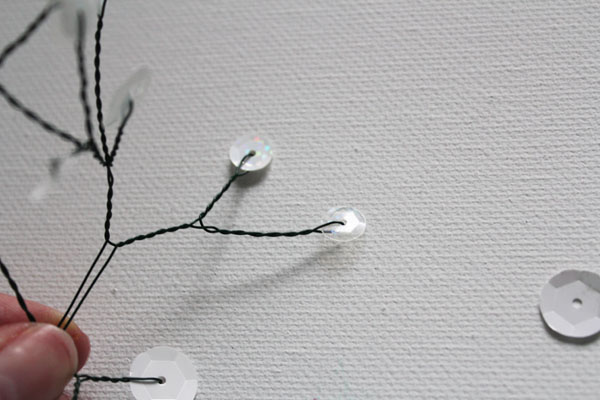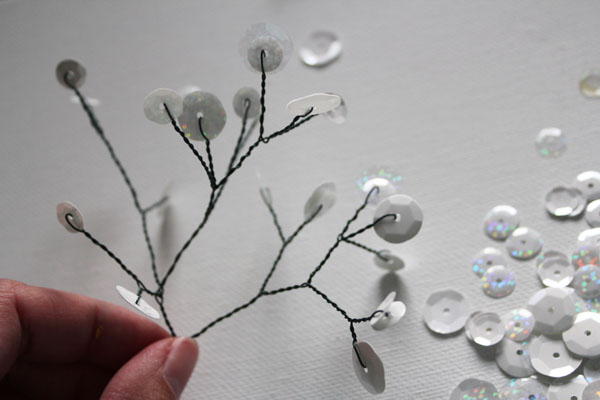 When you've finished the spray, just twist the rest of the wire together to make the stem. You've made your own DIY baby's breath! Simple, right?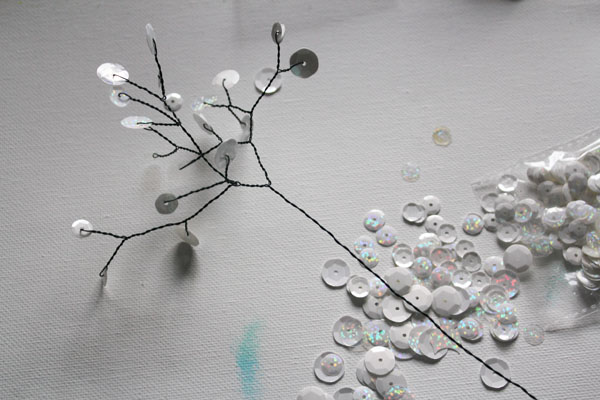 If you want your baby's breath to stand up in a vase, twist the stem around some heavy gauge floral wire to give it extra support.
Keep making more sequin baby's breath until your fingers tell you to stop! Such a fun project to do in front of the TV, or just to relax.