For all my friends who say they can't make jewelry, or are afraid to try their hand at making their own jewelry… this post is for you. In fact, this whole week is for you, but let's start with today. Today I'm sharing super-simple 2-minute earrings. And that includes opening the packages. I can make these earrings in less time than it takes me to get the kiddos out the door and buckled up. Way less. And they still look pretty fancy.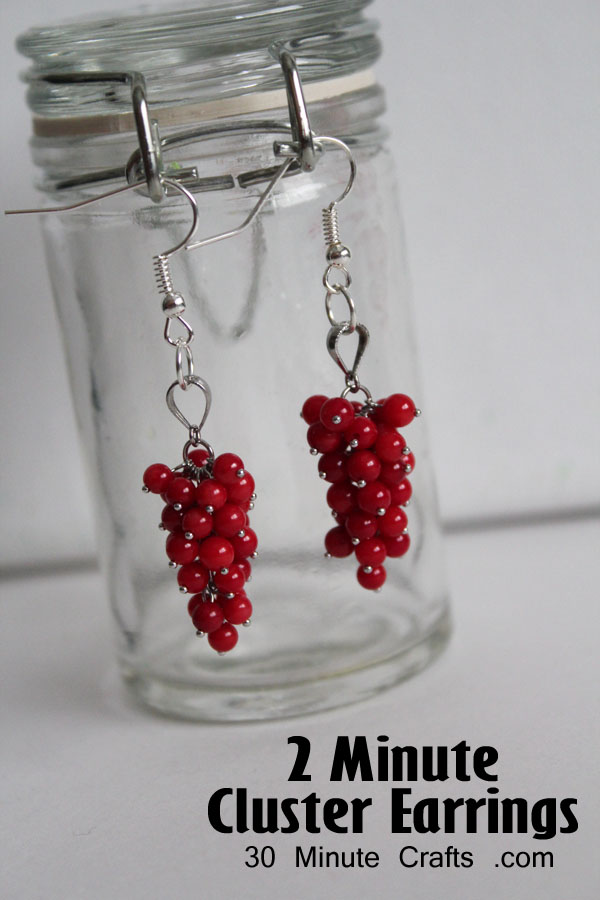 This week is a Craft Lightning Week – which means Angie from The Country Chic Cottage and I are each sharing a fast craft each morning, and doing a roundup of fast crafts from our blogging pals each evening. We didn't set a theme for this week, so I thought that it would be a great week for me to share fast jewelry crafts. Each day this week I'll be sharing a different fast and easy jewelry craft – each one builds on the jewelry craft from the day before. If you follow along, by the end of the week, you'll be making your own jewelry!
The trick to making simple and fast jewelry is getting the right supplies. There are tons of beads, wires, and other supplies in the jewelry section of the craft store. Many of them will make your life a lot easier in jewelry making. For today's project you'll need:
2 pairs of pliers
2 earring wires
2 jump rings
2 pre-made bead clusters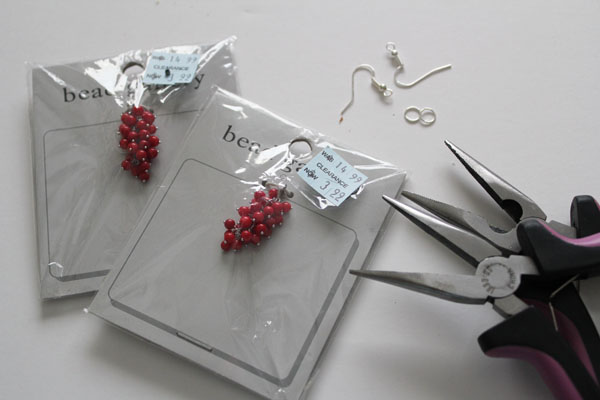 That's right – I bought the bead clusters pre-made (and on sale)! Sure, I could have sat down and made them, bead by bead, but that takes longer. This is so much faster and so much easier! It is like the boxed cake mix of jewelry making. Sure, you can measure out all the ingredients – but the pre-made is still good, faster, and you can still say that you made it!
Now for making the earrings – open up the packages, and put the bead clusters aside.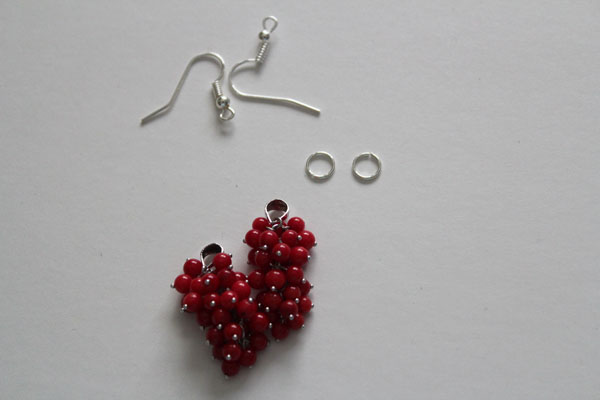 Using the pliers, open up one of the jump rings. The right way to open up a jump ring is to put a pair of pliers on either side of the slit in the jump ring, then twisting one towards you, and one away from you.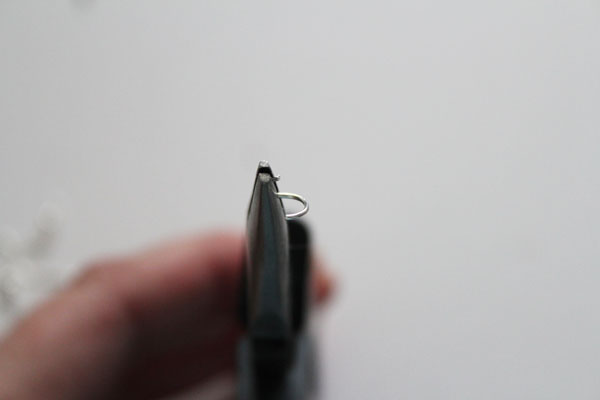 When you lay it down, it won't lay flat. You absolutely don't want to open the jump rings any other way, because that can distort the jump ring.
Add the earring wire and the bead cluster onto the jump ring.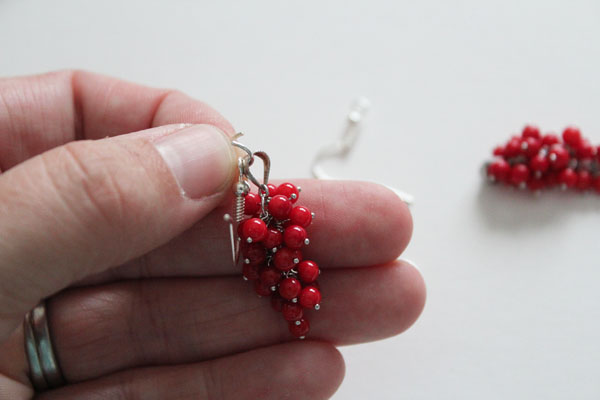 Close the jump ring by twisting the two sides in the opposite direction.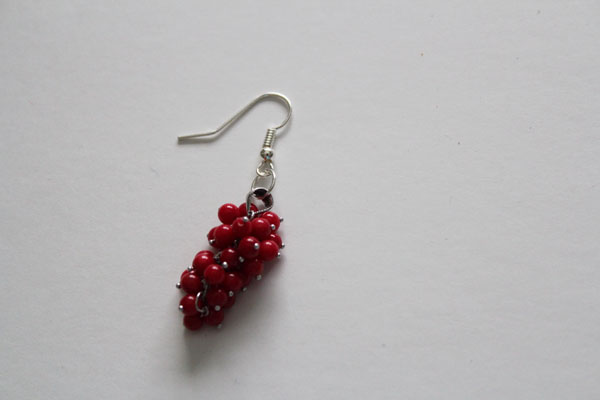 Repeat with the second jump ring, making the second earring.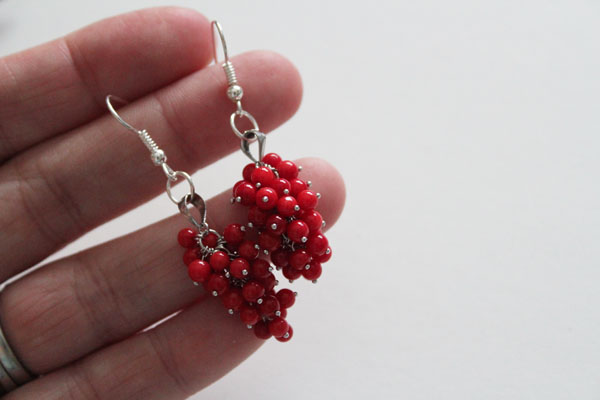 That's right – making these earrings was as easy as opening up two jump rings. It doesn't get much easier than that!
Tomorrow I'll be showing you what you can make if you're willing to open up some more jump rings. But make sure to come back tonight, and I'll share with you some other fun fast crafts from my other fast crafting friends!