It has been far too long since I've had a giveaway here, hasn't it? I teamed up with some of my favorite bloggers for this big $350 Amazon giftcard giveaway! Most of the supplies I use for my crafting can be found on Amazon (because, let's be honest, you can find just about anything on Amazon!)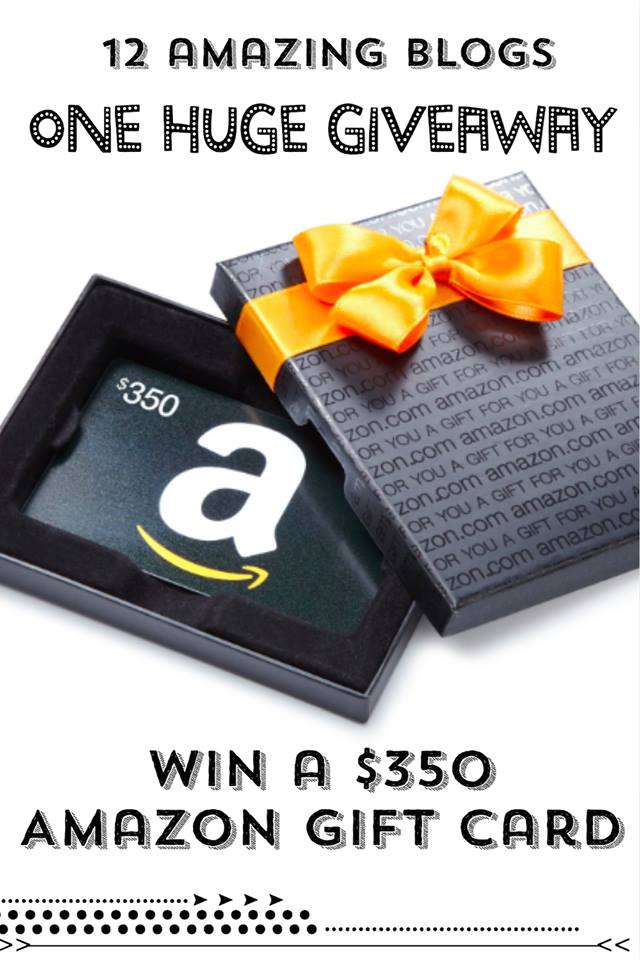 Take a minute to let the Rafflecopter widget load, then follow these amazing bloggers on their different social media channels, and you'll get entered to win this great prize! Oh, and if you're already following me on Pinterest, Instagram, and Facebook, you can just click those buttons and have 3 entries right of the bat!
Leave me a comment letting me know what you'd use the $350 on if you won it – maybe a large craft machine you've been coveting, or a bunch of supplies, or maybe something not entirely crafty at all like a tablet or some movies to watch (while crafting, of course).