At a conference a couple weeks ago, I wore an entire Duck Tape outfit – you can see my Duck Tape Dress and Accessories in this post. As part of the outfit, I needed Duck Tape shoes. They were simple to make!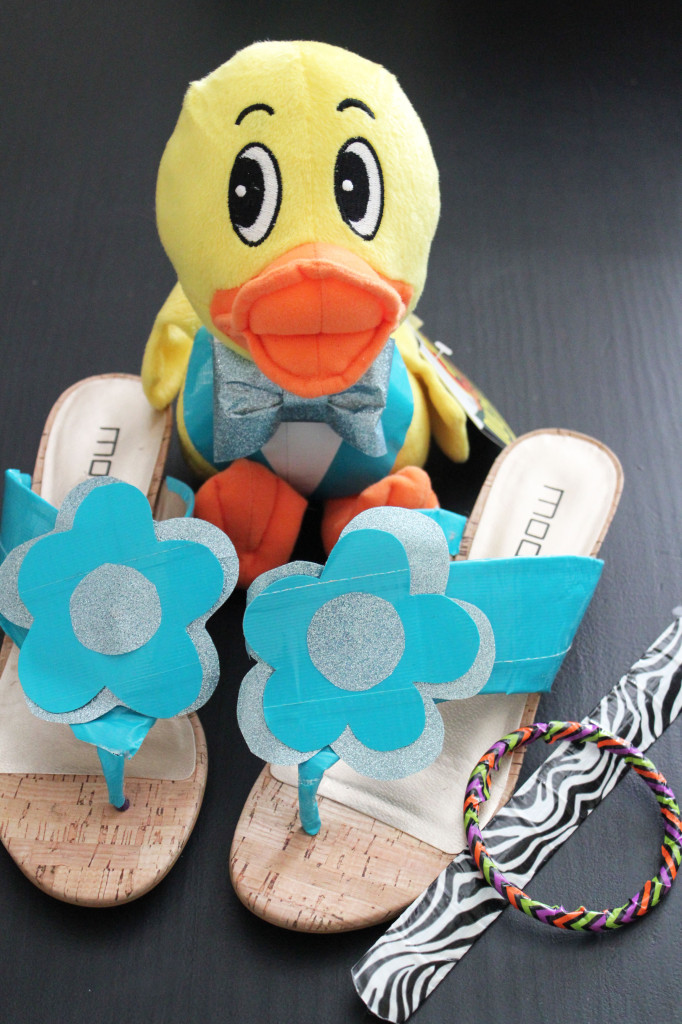 I started with a pair of sandals I bought at a discount clothing store, and Duck Tape that matched my Duck Tape Prom Dress.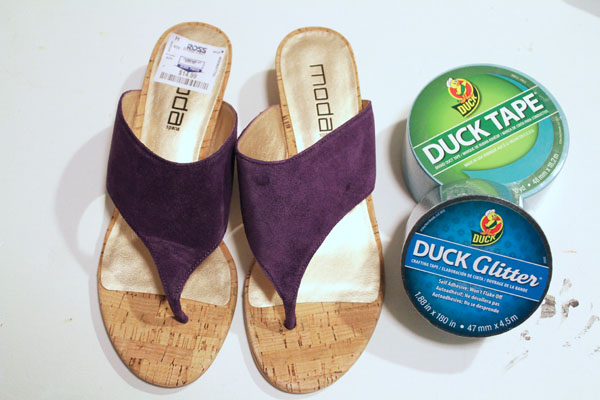 I covered up the faux suede on the shoes with Duck Tape. To finish the edges, I clipped the excess tape into tabs, then folded the tabs under.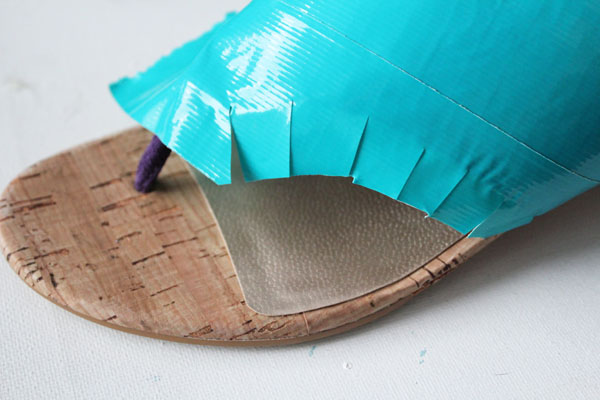 Where the sides of the shoe meet the bottom of the shoe, I couldn't fold tabs under. Instead I used a very sharp craft knife to very carefully cut down the crease on the side of the shoe, then I pulled away the excess tape.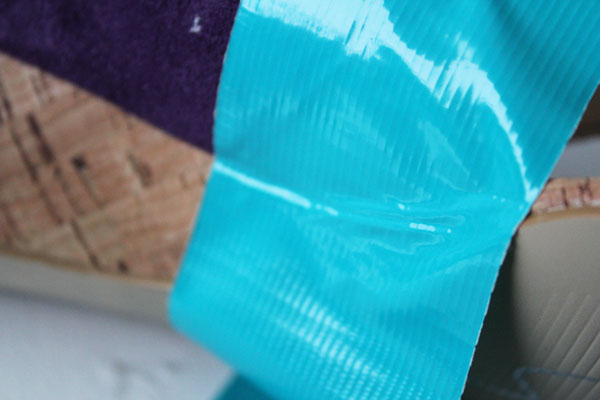 All that was left was to add some Duck Tape flowers for decoration!
I used brand new shoes for my Duck Tape kicks, but Duck Tape would be a great way to dress up an old pair of shoes and give them new life!