All week long, as part of the Craft Lightning week I do with Angie from The Country Chic Cottage, I'm sharing jewelry tutorials. Each of these jewelry crafts is simple to make. If you've never made jewelry before, I suggest you start with the 2 minute earrings, then the simple charm bracelet. Both of those projects just require that you open and close jump rings. You can make a lot of different jewelry designs with just that simple technique – opening and closing jumprings. For the next three days, I'll be adding a new technique each day. If you can handle jumprings, and these three other techniques, you'll be well on your way to creating all your own accessories! And all of these techniques are simple. Today's technique is adding a loop to a headpin or eyepin. Let's get started!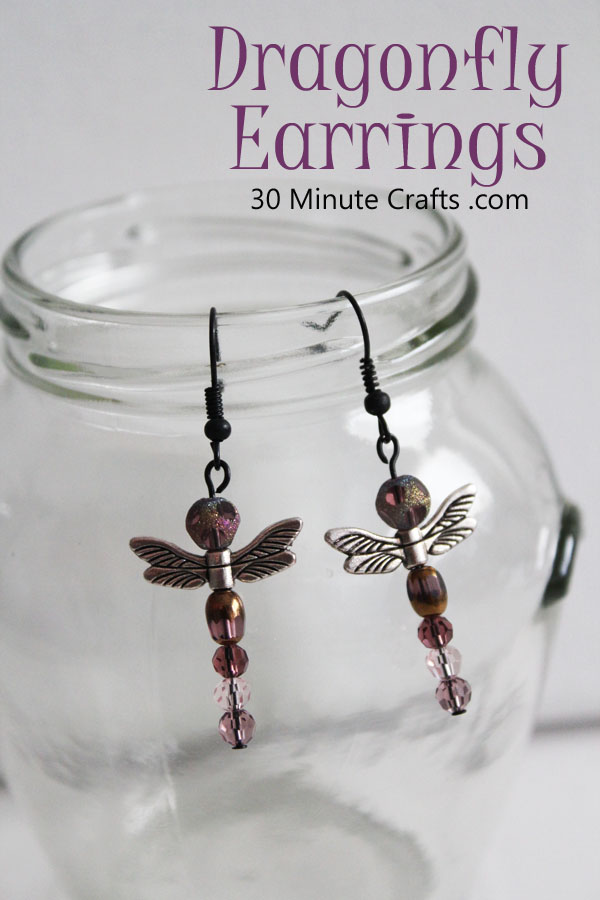 To make this project you'll need:
Dragonfly beads (these all came together in a strand from Michael's)
2 Headpins (looks very similar to a straight pin for sewing, but without the sharp end)
2 Earring wires
Wire cutters
Round-nosed pliers
Second pair of pliers for opening the earring wire loops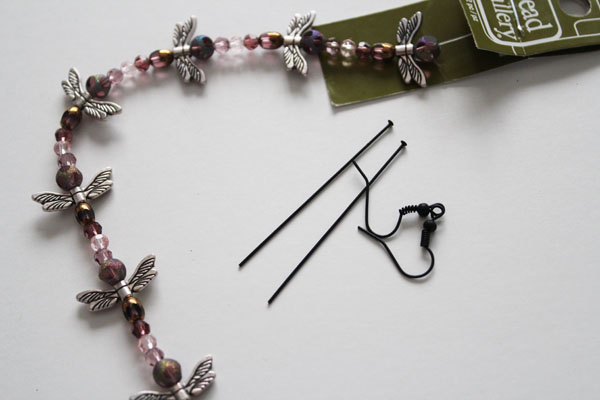 Start by cutting the strand the beads come on, and laying out your beads. If you have problems with your beads rolling away, set them on a washcloth on the table. That helps them stay put.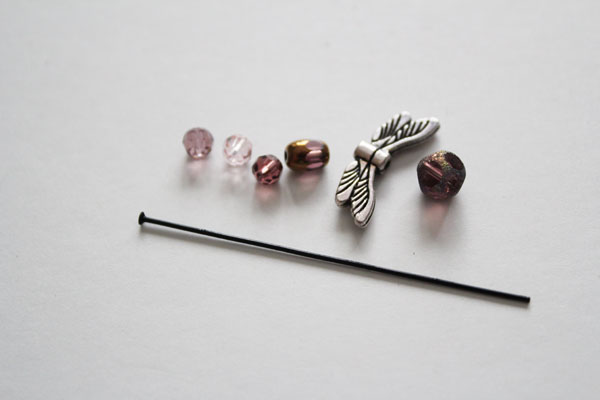 String your beads onto the headpin.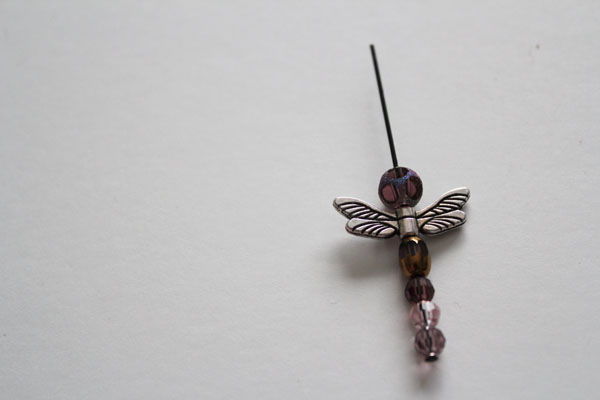 Clip the excess off of your headpin. In time, you'll be able to figure out how much wire you need based on how big of a loop you are going to make… I do about a finger's width. Try that, see how it works, and if you don't like your loop you can always grab another headpin and start over.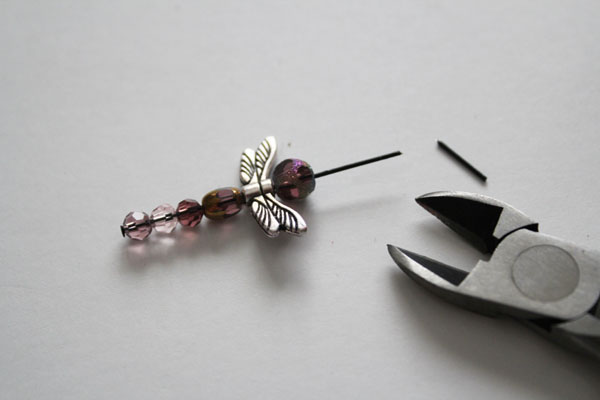 Make a loop with the round-nosed pliers. This is today's technique, and takes a little practice. Start by bending the wire in the opposite direction, right at the base of the bead. Then curl the end around one barrel of the round-nosed pliers. If you have any excess wire, you can clip it with flushcutters.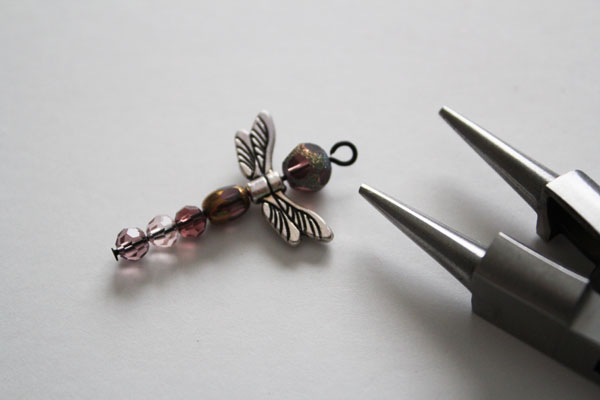 Open the loop at the bottom of the earring wire (open the same way you open a jumpring), and add your dragonfly.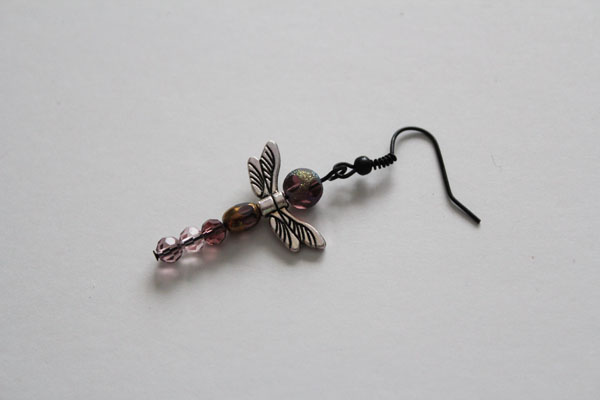 Repeat these steps for the second earring, and you're all done!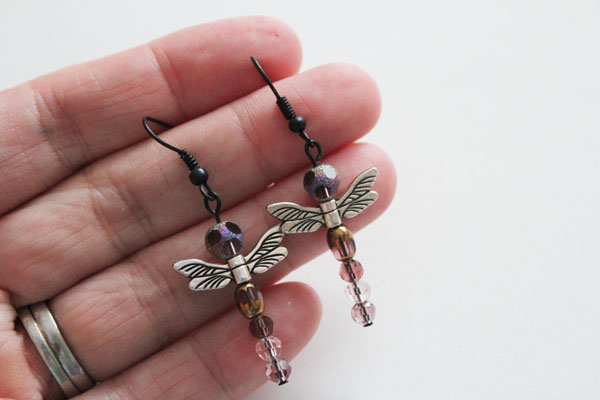 Practice making these earrings with the rest of the beads on the strand, if you like. You'll get better and better at making the loops with practice! Make sure to come back tomorrow for another fun jewelry making technique… but come back tonight as well so that I can share with you all the other fun crafts that are part of Craft Lightning Week! Each day Angie and I have invited craft bloggers to whip up some fast crafts, and every night I'm sharing a roundup of their fun projects!