I found some fun shoes at Target, but they looked a little plain… so I decided to dress them up a little with an easy watercolor dye technique. These only took about 15 minutes to dress up – so easy!
Supplies:
Canvas Shoes
Rit Liquid Dye Tangerine 8 Ounces

Water
Paintbrush
Spray Bottle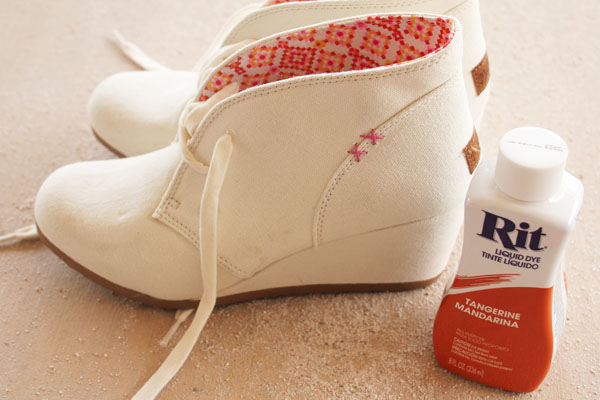 I started by taking out the laces, and spraying the shoes with HOT water. Just short of boiling.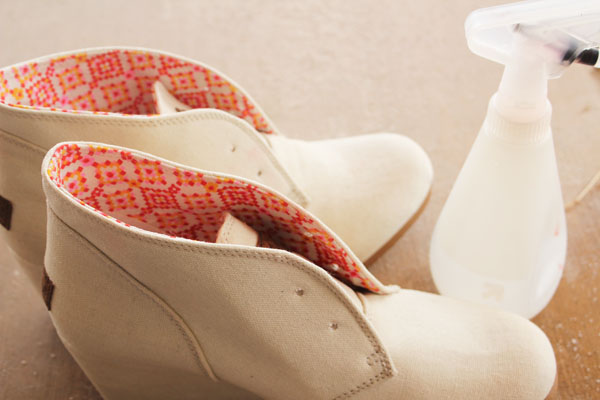 Once the shoes are soaked, I took a solution of about 30% orange dye and 70% water, and dipped a paintbrush into it. Then I painted it onto the shoe.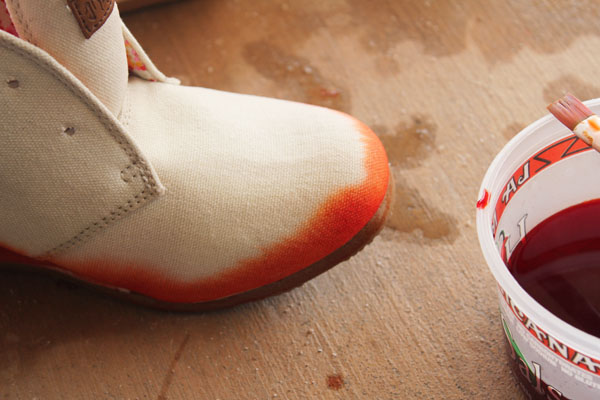 I added the dye at the seams and the edges. To get it to "bleed" upwards, I just added more and more dye in the same spot – at the seams and edges.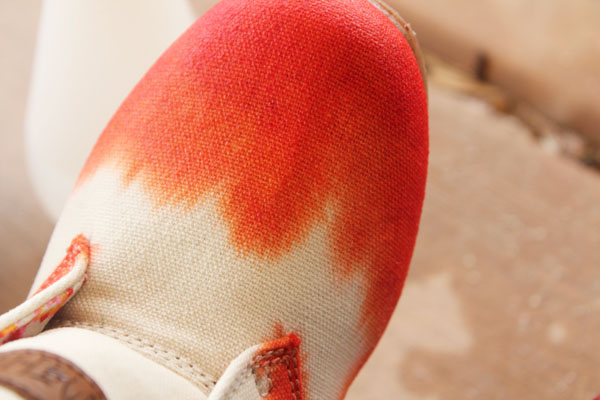 The hot-water soaked shoes allow the dye to bleed up organically into the fabric – a fun, watercolor-like effect.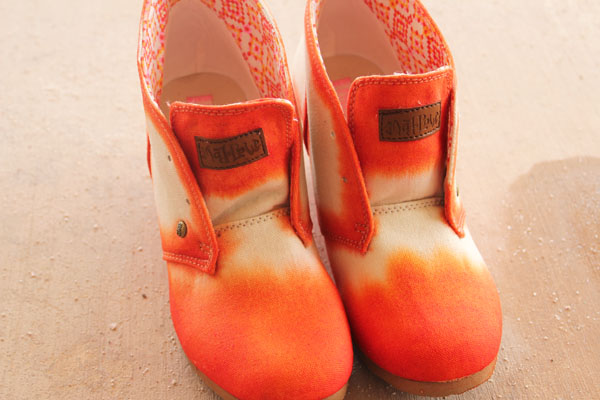 Once I had them dyed the way I liked, I let them sit to dry.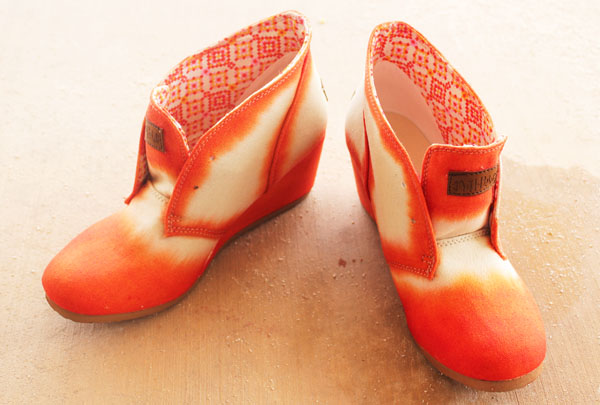 After they were dry, there was no rinsing or washing out needed – just add back in the laces (you can dye them if you like), and the shoes are all set!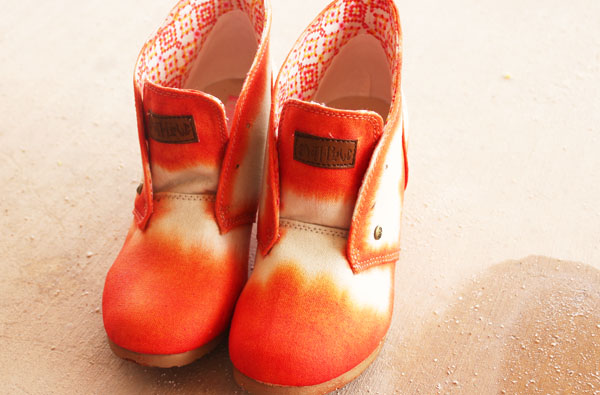 I love my bright, fun orange shoes!