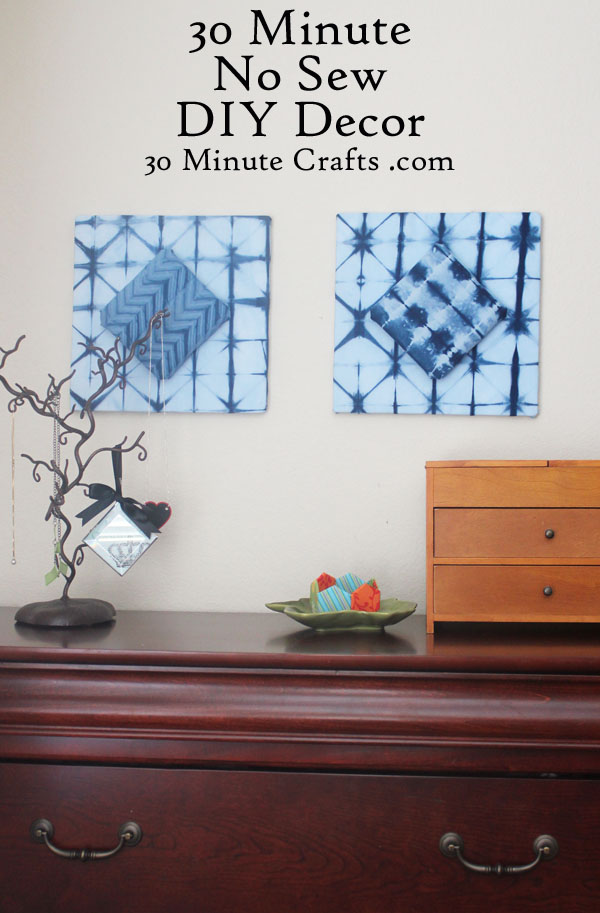 Have you ever seen fabric at the store that you just HAD to have? Maybe you didn't have a project in mind for it, but you knew it had to come home with you. You could put it in your fabric stash, and take it out every now and then to pet it, consider chopping it up… and then put it back because no project would be able to do this fabric justice…
Fellow fabric hoarders – rejoice! I have found the perfect way to display our favorite fabrics – super simple, super easy, and NO SEW! The lovely folks at Fairfield sent me some of their new Foamology squares. These are pre-cut 12×12″ squares, with amazing adhesive on the back. Cut your fabric to 16″ x 16″ (perfect for a fat quarter), then wrap around the foam block and stick right to the wall. Or you can get a little fancy, like I did. But you don't have to. Let me show you the basics…
Start with a 16×16″ piece of fabric, and a square of the rigid design foam tiles. You could use the soft ones too, but I liked the rigid for this project. Place the fabric right side down, and the foam paper-side up.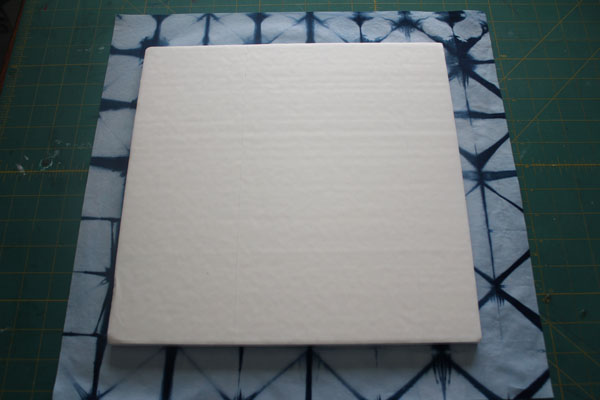 Peel away one side of the paper, and wrap the fabric over on that side. Repeat for the other side. To fold in the last two sides, peel away the middle section on that side to expose the adhesive, then press down the fabric.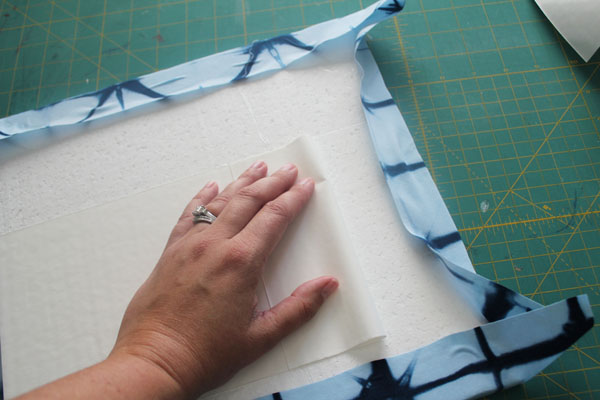 To get pretty corners, carefully peel up the fabric at the corner, then press down so that the two sides meet at a 45 degree angle.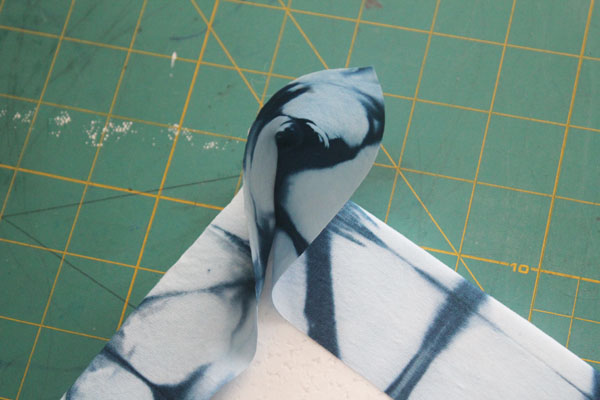 Then gently tug on the corner to pull it down and press it to the adhesive. Move fabric out of the way if you need to get more surface area to stick the corner down.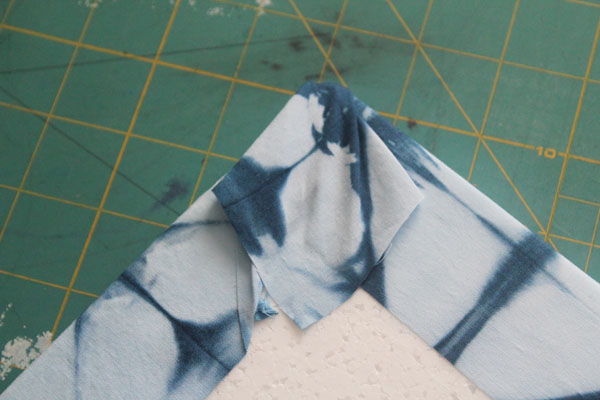 Once you've wrapped all 4 sides, you're done! Peel off the rest of the paper, and stick you fabric covered tile right to the wall…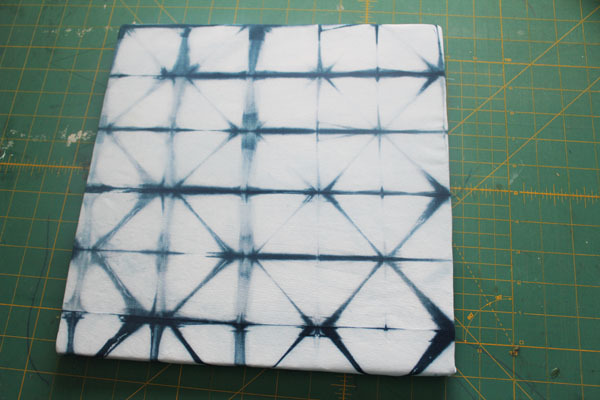 … or … if you want to get a little fancier, grab a 12×12″ soft foam tile, and some coordinating fabric. You can cut the foam into quarters to make smaller pieces.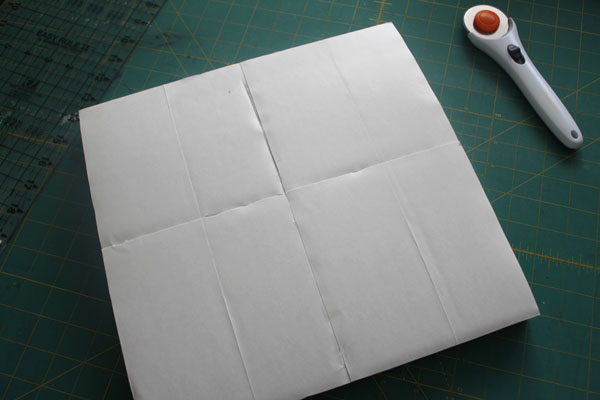 You may need scissors to cut through the thick layer of foam.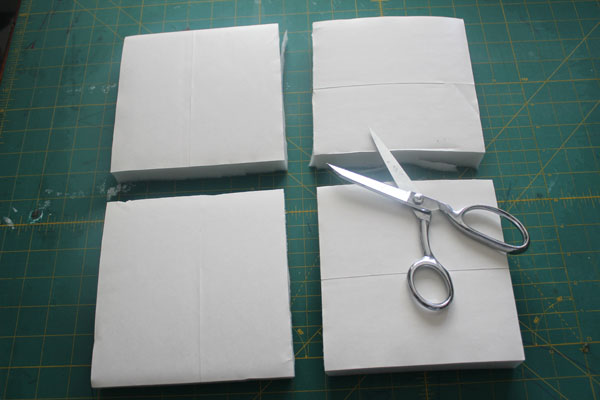 Cover a mini square with fabric, just like we did with the large square.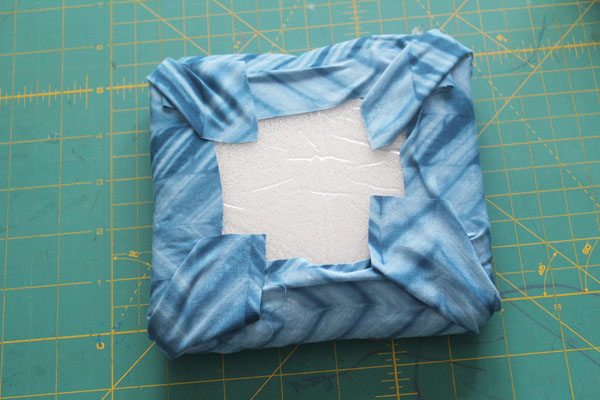 Then stick to the center of the large square. Adds contrast, depth, and so much interest!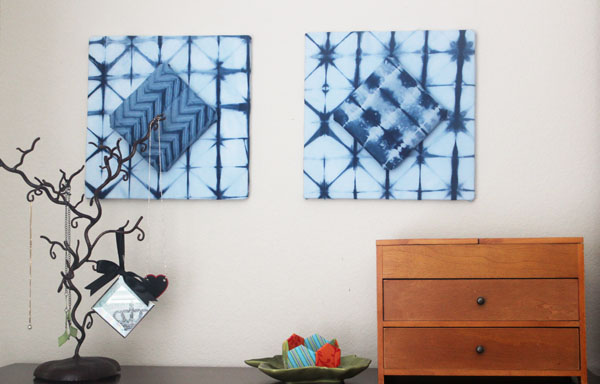 I whipped up both of these decor pieces in less than 30 minutes, with no sewing at all!
Wasn't that simple? What kinds of decor would you make using Foamology? While you're deciding on your first project, head over to JoAnns or Fairfield to order yourself some foam squares! If you order on the Fairfield site use the promo code 14FOAM25 at checkout for 25% off of your Foamology order.
Make sure to check out Fairfield on on Pinterest and Facebook, and Foamology on Facebook for more inspiration!
Thanks Foamology for sending me this fun new product to play with! It makes home decor so simple!