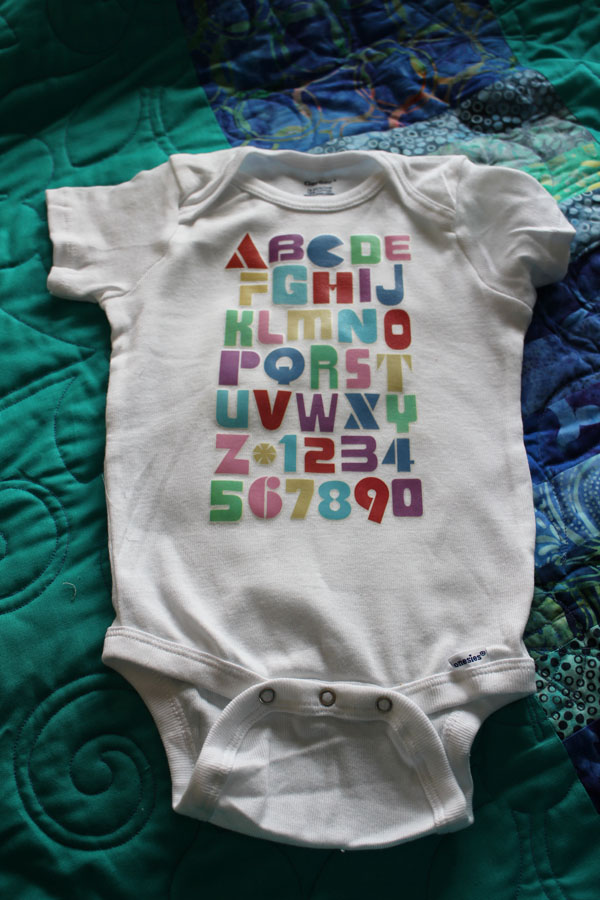 People tell me all the time that they wish they were crafty. Which always makes me smile – everyone has it in them to be creative… with all the awesome products out that do the work for you, anyone can be creative, and everyone has time to create – no matter how busy they are! This iron on onesie is simple to make, and you only need three supplies! Let's get started!
You'll need:
Onesie or other shirt
Super Cool Iron-Ons by Sukie
book
Iron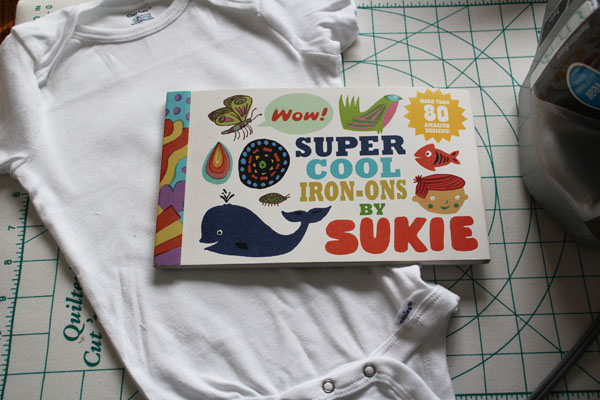 The book, Super Cool Iron-Ons by Sukie
, has iron ons in it, and is super easy to use. Just cut out the iron on you want to use, and fuse it in place. I chose this full-page alphabet iron-on.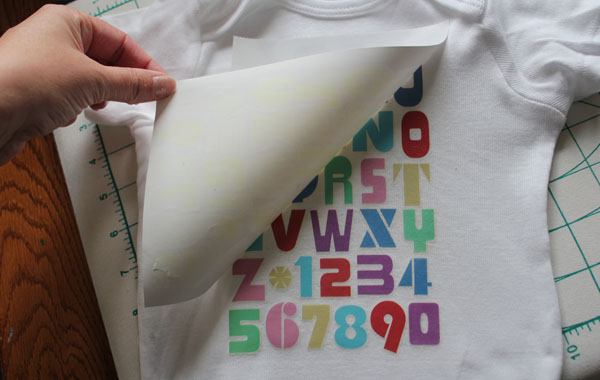 Place the iron on paper-side-up on the fabric. Use a hot iron to fuse it in place. Allow it to cool, then peel away the paper. If you're having trouble peeling back the paper, you may need to iron it again.
It is that simple! So easy to make fun crafts with iron ons… I'll be sharing some more this week!