This post contains affiliate links.
Are your kids obsessed with the Lego movie? My 5 year old and 2 year old are. In fact, they are sitting on the couch with me and their cousins right now watching it. My absolute favorite part is when Emmet falls down the pit – my 2 year old shouts "ouch! ouch! ouch! ow!" all the way down. So funny!
Even if you haven't seen the movie, you've probably heard the song "Everything is Awesome". My boys love running around the house singing "Everything is Awesome!!" It is such a part of my life right now, that when the folks at Silhouette sent me some heat transfer vinyl to use, I knew I had to put it on a shirt. Super simple with my Silhouette and fusible vinyl. I made it easy for you too… here is the Everything is Awesome Silhouette file that you can download. It is already in reverse, so all you have to do is cut, peel, and fuse!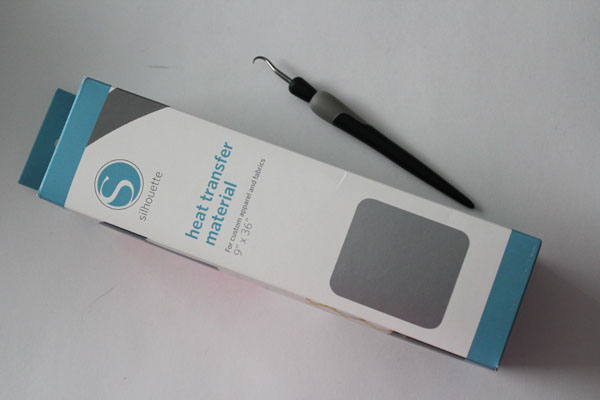 Once you download the Everything is Awesome file, feed the heat transfer vinyl into your Silhouette, and cut. I had a little trouble cutting at first because my blade was super dull. I switched out my blade, and it was perfect.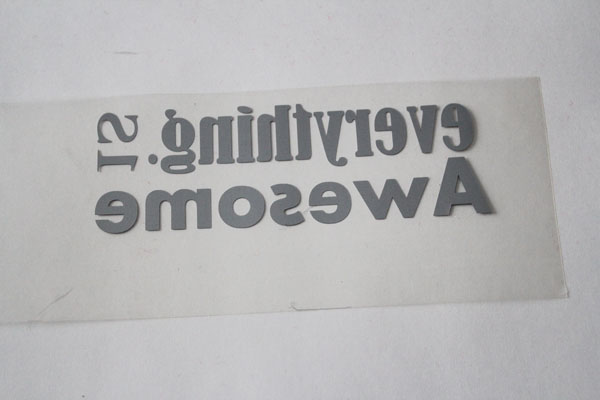 The file has the transfer twice – one larger and one smaller. This makes the best use of the vinyl – less waste – and you can make a shirt for yourself, and one for your kiddo!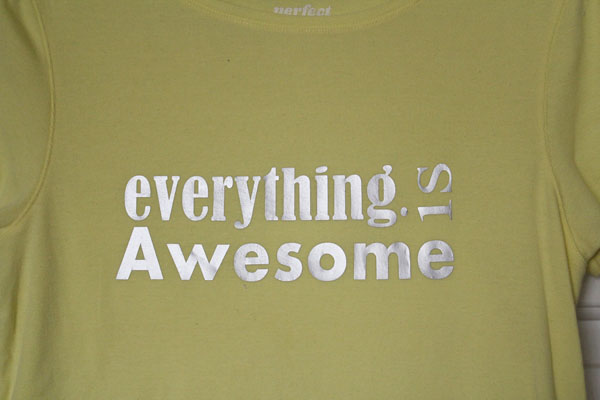 If you'd like to make a shirt, you're in luck – Silhouette has an awesome sale going on now through the end of June! 30% off of almost everything – including heat transfer vinyl in tons of colors!