Someone needs to come over here and teach me how to crochet. One of these days. Probably a day where the kids are off at the park playing with dad, the dishes are done, and I've found the bottom of the laundry hamper. And the folded clothes have all been put away. Which would be the Tuesday after never, because the stars will align and turn into jelly donuts before that all happens. In the meantime, I remain yarn-challenged, and love to look at cute crafts like this simple crochet headband. I say simple because if you know the proper way to hold a crochet hook, you're already halfway. Or so I've been told.
I'll just be glad I had boys. They don't look as cute in headbands. And they'll never ask me to teach them to crochet. Probably. If they do, I'll just send them to grandma.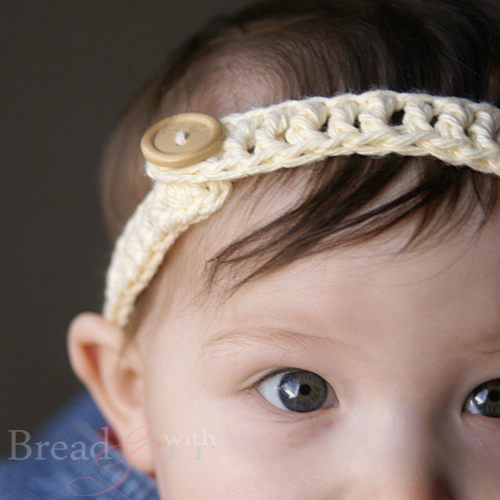 Pin this to your crafts, yarn love, or crochet Pinterest board. But be sure to pin from the original source.