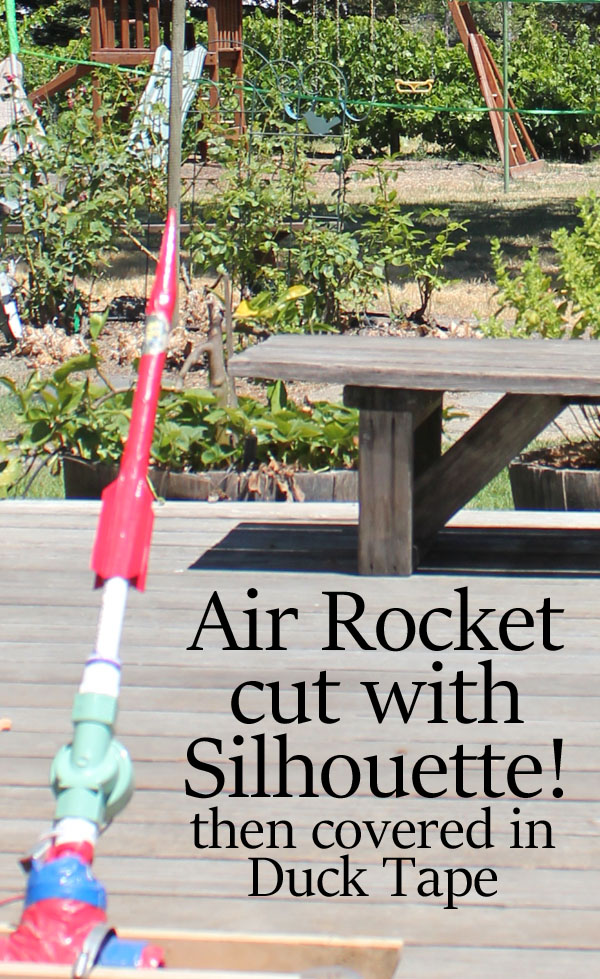 Earlier this month, we went on a giant 2-week road trip, which included a visit with my Aunt, Uncle, and 2 cousins. My cousins are 8 and 10, and my 5 year old absolutely loves visiting them. It was his one request this summer.
I love hanging out with them as well. They are fun, creative kids. I brought some craft supplies along to play with, including my Silhouette (doesn't everyone take their Silhouette on vacation?)
I have the Designer Edition of the Silhouette software, and LOVE getting to create all of my own designs. Which is exactly what we did. My cousins showed me the air rockets that they made themselves, using this compressed air rocket template over on Make.com. The template was a PDF, that I was able to convert into a Silhouette file for making compressed air rockets, and we were able to cut our rocket pieces in no time! I was able to perforate the folds, which my cousins said made the folding process much easier.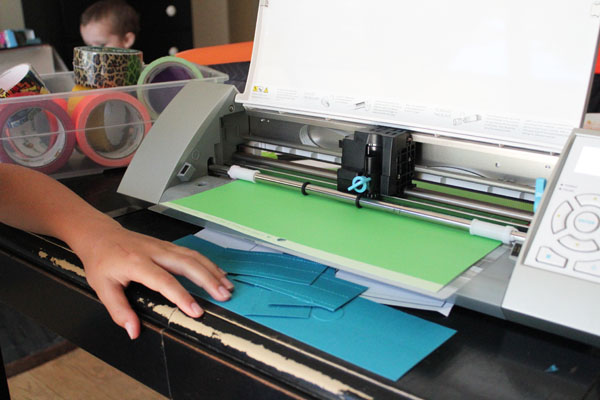 Once we had our pieces cut out of scrapbook cardstock, we made our rockets on the rocket stands they already had there – a pipe attached to a piece of wood, which helps form the body.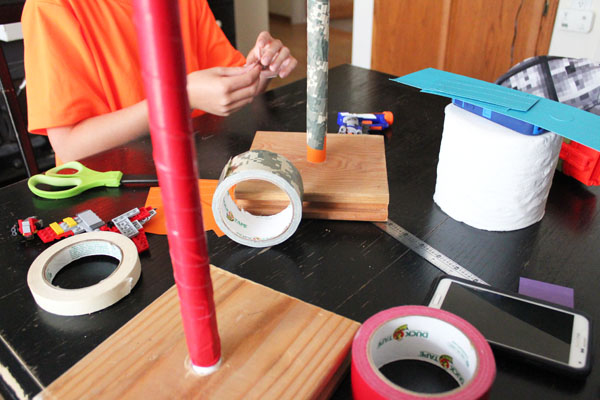 The rockets were covered in Duck tape, making them air tight.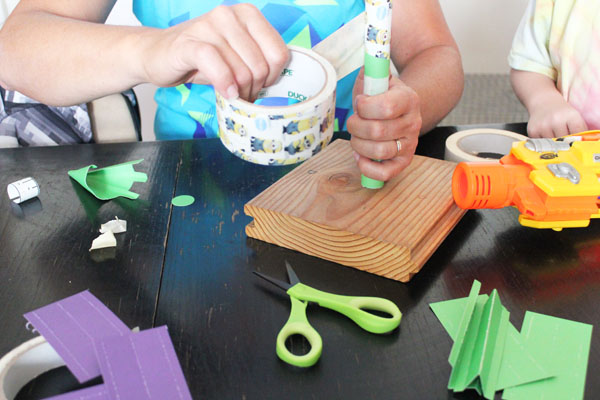 My Aunt was a little disappointed with how fast they came together – she says that having the boys cut the pieces for their rockets eats up a significant part of the afternoon! But the boys loved being able to whip up their rockets. Once they were done, all that was left was to shoot them off!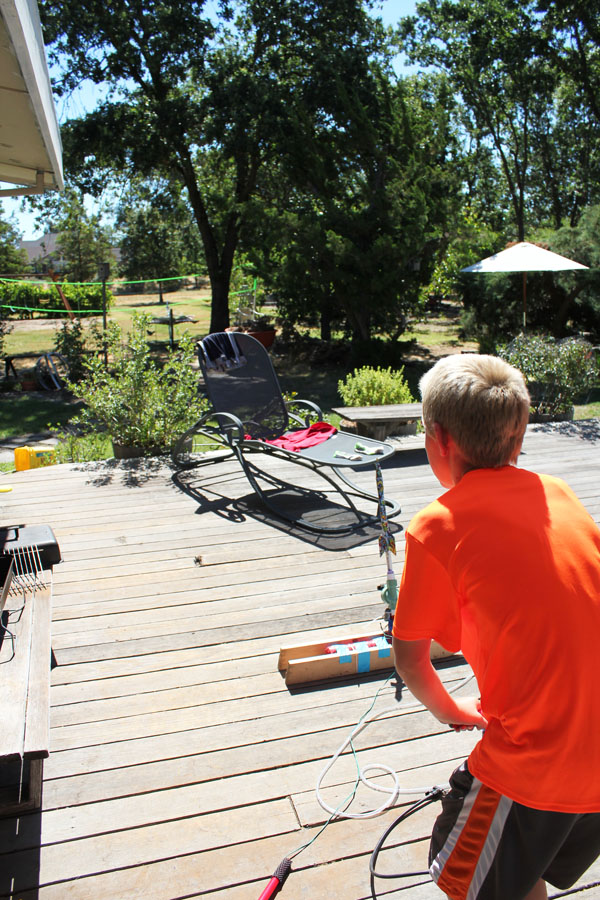 If you'd like to make your own compressed air rockets, you can find the basic information on making compressed air rockets over at Make, and you can grab the compressed air rocket cut file for your Silhouette here.
Don't own a Silhouette yet? This is the perfect chance to grab one! Right now, through the end of July, Silhouette is offering great deals on the Cameo and the Portrait. And if you have a Silhouette, but not the Designer Edition Software, it is worth the upgrade – especially since right now Designer Edition it is 40% off with promo code "MINUTE"!