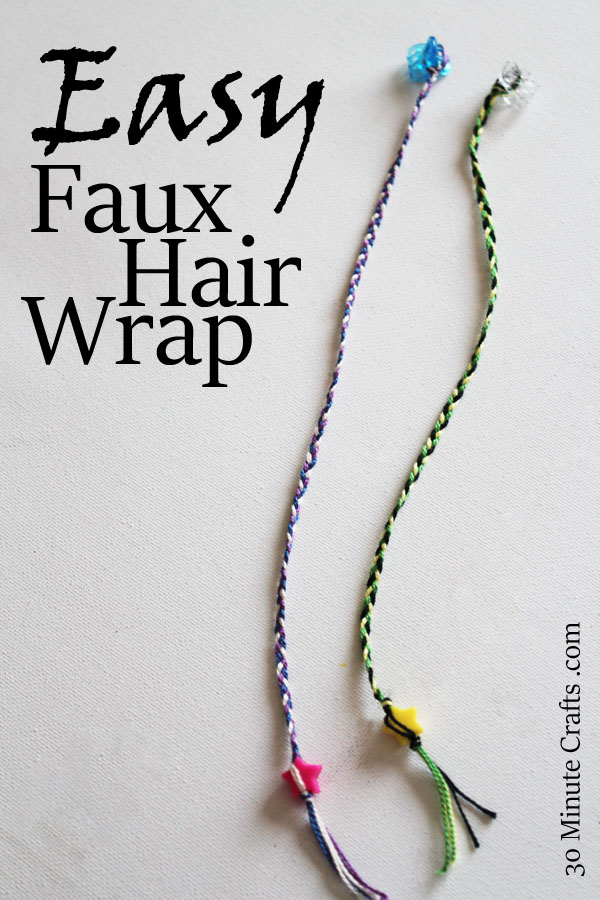 I went to camp most summers as a child. Some years I went as a camper, riding horses and doing crafts, and some years I went as staff. I enjoyed my weeks in the mountains, under the trees, getting to create craft projects and hang out with other campers. I have lots of awesome memories from camp. One of my favorites is of braiding hair. My friend Dawn and I would braid the hair of the other gals in our cabin – we had hair braiding races to see who could French braid the fastest. We'd do fun hair, like hair wraps, as well. Hair wraps start with a small braid of hair that is then wrapped with embroidery floss. They are fun to make, and fun to wear, but a pain to take out! So, I came up with this simple version – faux hair wraps. These clip in and out of hair, making them reusable and easy to remove. They are also an easy to make craft for girls to make at camp! That's why I'm sharing them as my first craft here in Camp Crafts Week for Craft Lightning! Each morning both Angie from the Country Chic Cottage and I will share a quick and easy camp craft with you, and each afternoon we'll share a round-up of quick camp crafts from our friends around the internet!
You only need a few supplies to make these hair wraps, and about 15 minutes of time.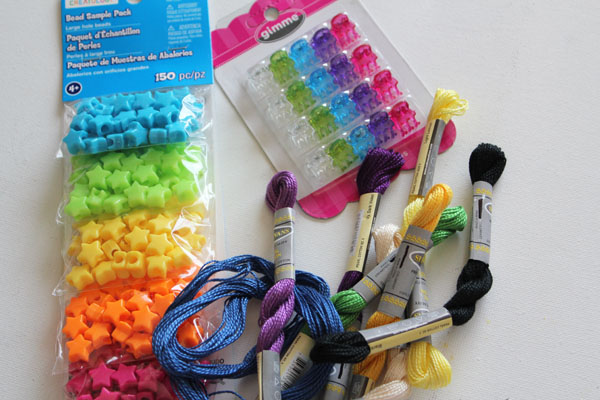 You'll need:
Embroidery Floss (or Perle Cotton)
Large Beads
Small Hair clips
Scissors
Start by cutting a yard each of 3 colors of floss. Fold in half, then loop through the clip to secure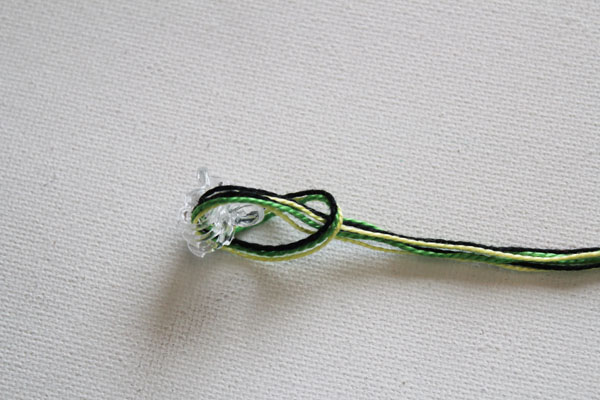 Divide the 3 colors so that each color is with it's mate of the same color, then start braiding.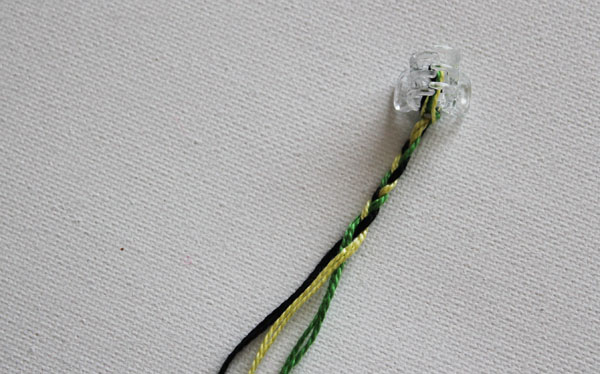 Braid until you only have about 5 inches left, then tie a knot.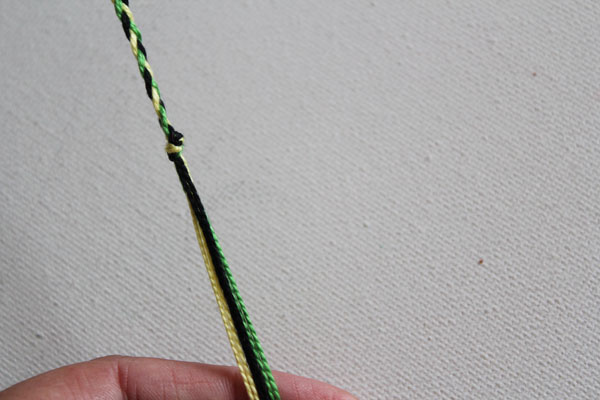 Put on a bead, some threads through the hole and a couple on the outside to secure,
then tie another knot.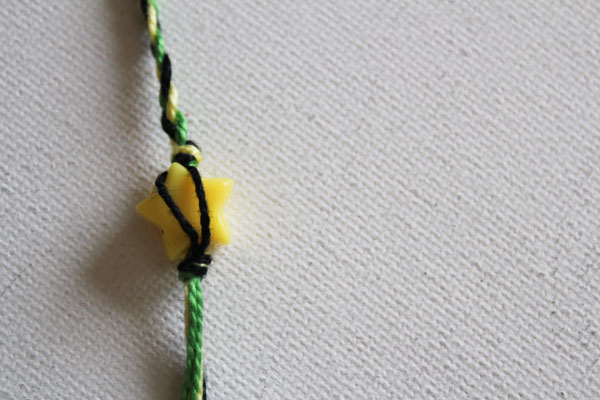 Clip into your hair for a faux hair wrap look!
Make sure to come back by tonight and all week long for more fun and fast camp craft ideas!