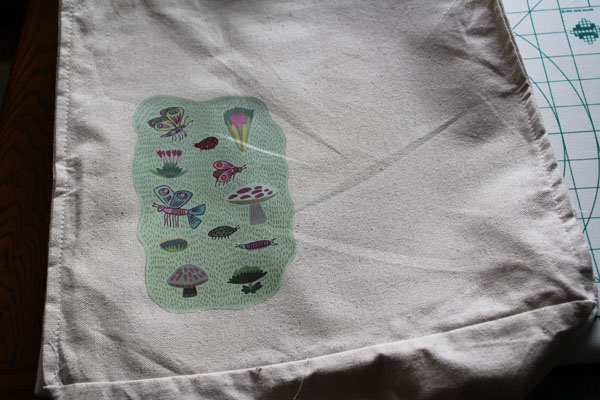 Looking for a way to spruce up your reusable grocery bags? Consider adding iron-ons to make your own iron on canvas bag! You can quickly decorate canvas bags with iron ons that you can buy at the store. You can look online or at your favorite craft store to find hundreds of different iron on options!
Follow the instructions on the package to place the iron-on paper side up on your bag. Then use a hot iron to fuse in place. When ironing onto a canvas bag you may need to use more heat, or iron on for a little longer to get the iron on to stick to the loose weave of the bag. First, follow the instructions, then carefully peel away the paper. If the paper doesn't lift easily, try ironing for longer. In no time, you'll have a custom iron on canvas bag!
In no time you'll have reusable grocery bags you'll love so much you'll never forget them in the car while at the store!