This post contains affiliate links.
Earlier this week, I showed you how you can decorate clothes using iron ons like this iron on t shirt and this iron on onesie, and I also showed you how to decorate a canvas bag with an iron on. But iron ons can be used for so much more! You can use an iron on in your decor, like this iron on canvas decor!
Originally, when I thought about using an iron on in decor, I thought about adding an iron on to a pillow sham. But that felt too… well… easy. Iron ons are such a simple craft supply to use, I wanted to make my project just a little more complex than simply slapping an iron on onto a store-bought sham.
To make my iron on chalk canvas, I used: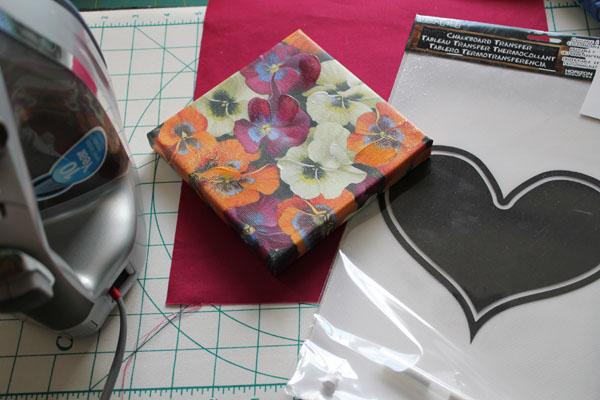 Iron on Chalkboard transfer – the one I used can't be found online, but these Jolee's Easy Image Transfer Sheets
are a great substitute
Canvas (this one came from the discount bin)
Solid color fabric
Staple Gun
Iron
White Liquid Chalk Marker Pens
Make sure that your fabric is large enough to wrap all the way around the canvas on all sides, then iron your chalkboard iron on to the fabric, following the package instructions.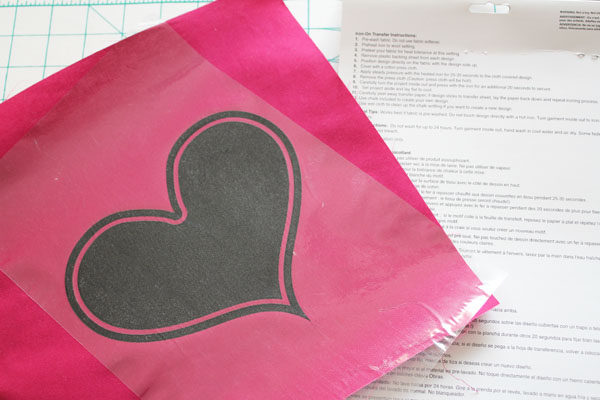 Peel away the plastic cover. If the iron on hasn't transferred completely, carefully replace the plastic, and iron again.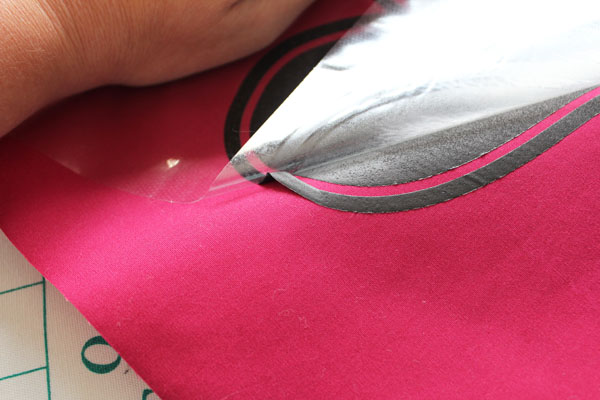 Use the staple gun to wrap the fabric around the canvas, and staple it to the back.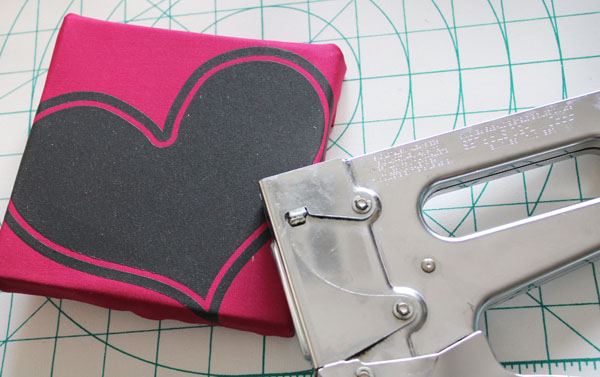 Use your chalk marker to write your message! Your iron on canvas decor is complete!