I've partnered with Fairfield, and they've sent me all kinds of fun stuff to play with, including Oly*Fun, which is an awesome craft supply you probably haven't had a chance to play with. It is as thin as traditional woven fabrics, but works a lot like felt – it doesn't fray. You can sew it, glue it, and create all kinds of fun projects with them, like these fun finger puppets. I made these finger puppets to play with my son – his favorite book is the 5 little ducks. With the finger puppets, we can act out the book together!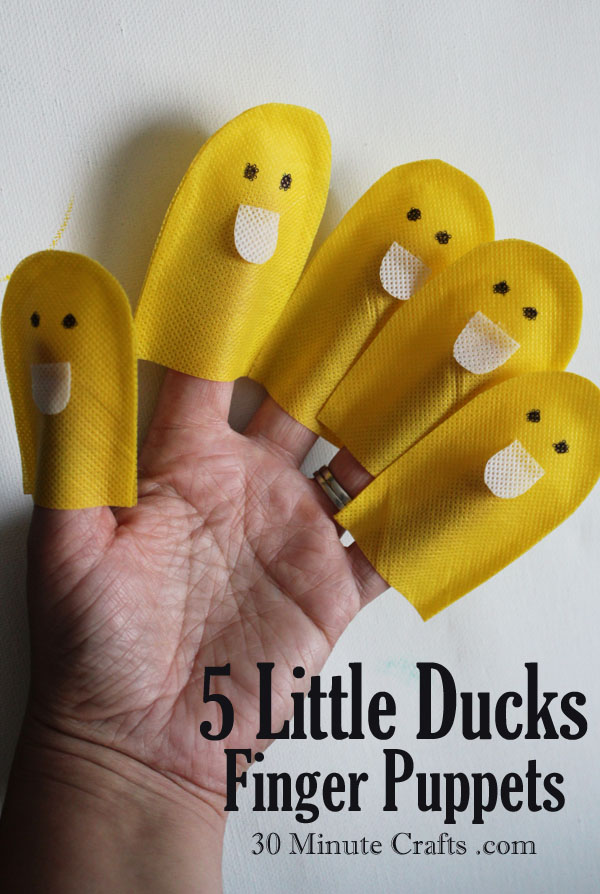 With a little hot glue, permanent marker, scissors and Oly*fun, you can make these super simple finger puppets – let me show you how!
I can't wait to make more crafts with Oly*fun… it is so great to use!