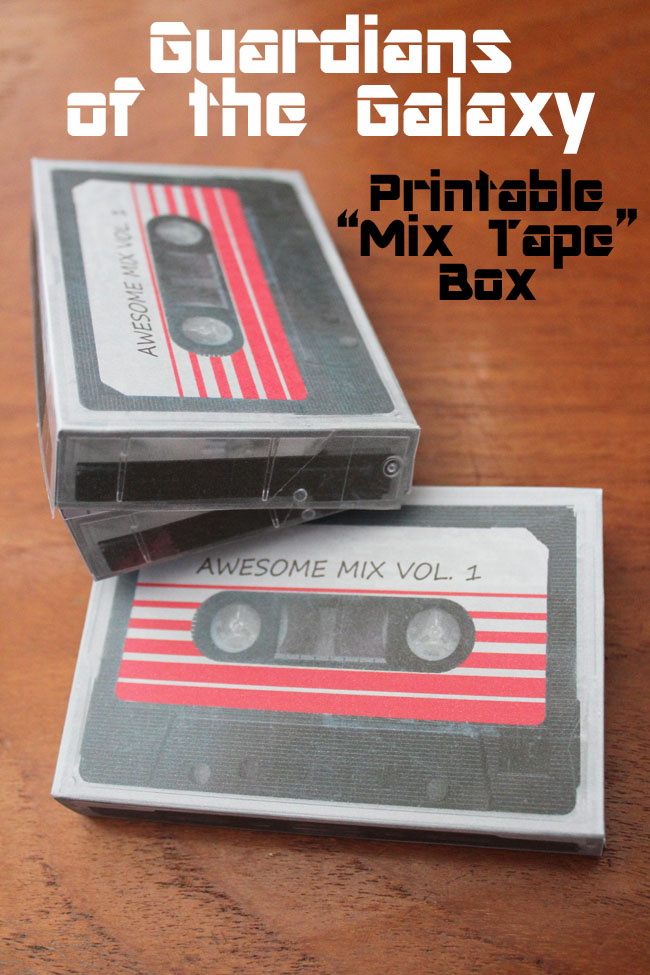 Earlier this week, hubby and I had a chance to see a pre-screening of the movie "Guardians of the Galaxy". I'll admit that I was completely unfamiliar with everything about the movie when I sat down in the movie theater. I figured that even if the movie ended up being awful, we'd still have a night out together – and every couple needs a date night every now and then. Fortunately for us, the movie was awesome. Lots of action, humor, and even a little romance.
In the movie, Peter Quill is an adventurous outlaw. He connects with a group of misfits to create an unlikely team. The entire story is told with lots of humor (some of it fairly crude – but still very funny), and an awesome sound track, courtesy of Peter's mom. When he was a boy, Peter's mom created a mix tape for him, and he treasures it. I remember the mix tapes of my youth, and thought it would be fun to create a little box you can print out and put together to hold your own special little treasures. This is a fun Guardians of the Galaxy craft, a simple and fun favor idea for a Guardians of the Galaxy party, or just a neat little bit of nostalgia.
All you need to make your own little mix tape box is:
Free Mix Tape Cassette Box Printable
Cardstock
Scissors
Ball Point Pen
Ruler
Tape
Start by printing out the cassette box printable onto cardstock, and cutting it out.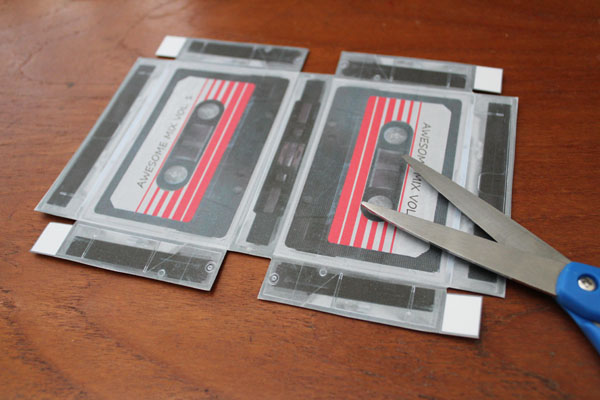 Turn it over, and score all the fold lines. An easy way to do this is with a ballpoint pen and a ruler. Just press hard with the pen as you make the lines. This will score the paper, making it easy to get crisp fold lines.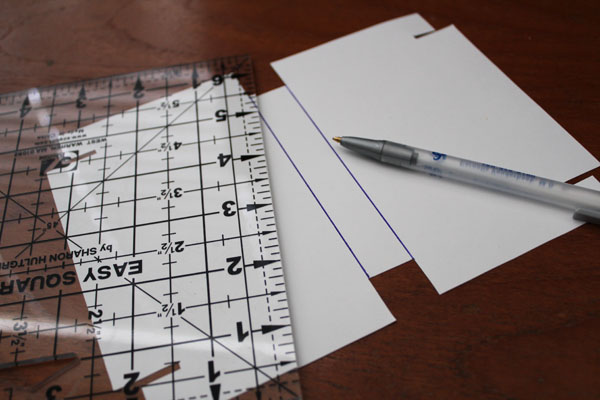 Fold, and tape the four corners. Such a simple Guardians of the Galaxy craft!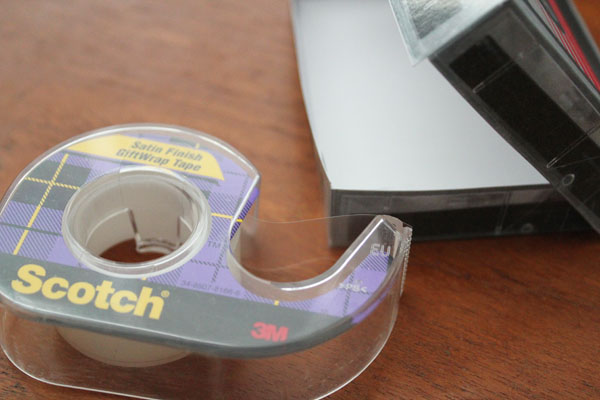 It is so easy to make your own Awesome Mix Vol. 1 Cassette Box! Now all you need is to stash a few treats inside… and to go see Guardians of the Galaxy – it opens in theaters today!