I love playing dress-up, and this Leopard print is a fun and simple way to dress up – especially when it is this easy to make! This super simple leopard mask doesn't take much time or many supplies to make. You can use this to dress up as a leopard for Halloween (just add ears and a tail), or just for dressing up and being silly! You don't need any special painting skills or know any faux leopard print techniques… all the hard work is already done for you!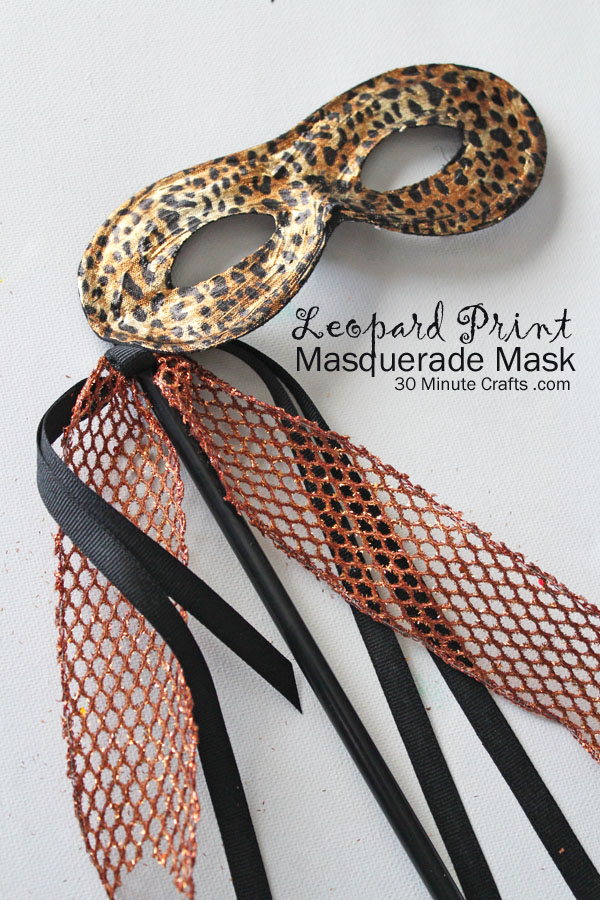 To make the Leopard Print Mask, you need:
Leopard Print Deco Foil from Thermoweb (currently available at Michaels)
Decofoil Adhesive
Plain Masquerade Mask in Black
Ribbon
Paintbrush
Scissors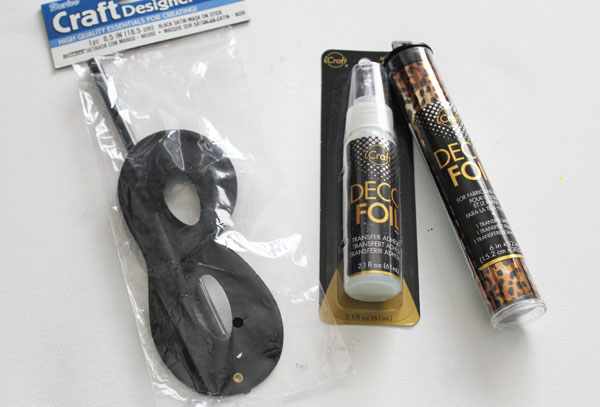 Start by putting the adhesive on the mask. Don't worry about pretty, just get some everywhere.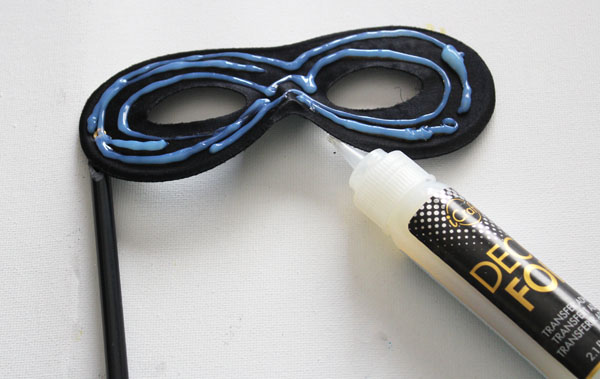 Using a paintbrush, spread out the adhesive. Try for an even layer all over. It doesn't have to be perfect, but you don't want any crazy bumps.
Allow the adhesive to dry. This takes about 4 hours, but can be a little more or less depending on how thick your adhesive is. You'll know it is dry when it is clear. It will still be tacky to the touch – this is a good thing! You'll see why in the next step.
Press the foil (leopard print side up) onto the adhesive. You can use your fingers, or the back of a pen or other object. You want firm pressure, similar to what you would use to scratch off a winning lotto scratcher. Try to get all over, really securing the foil to the adhesive on the mask.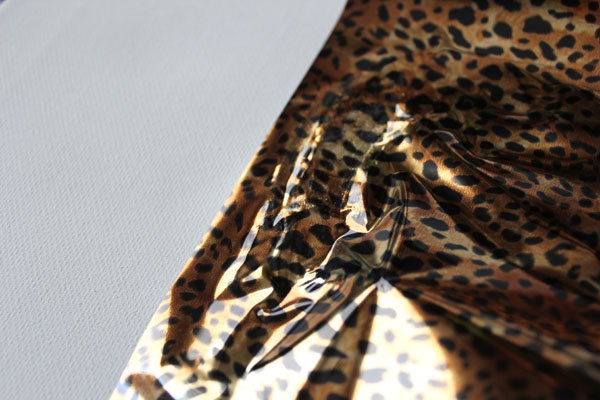 Here comes the magic! Carefully lift up the foil. If you pressed well, the clear plastic will lift, and the foil will be left behind! If you missed any spots, press the plastic back down, rub some more, then lift again. Since you used a black mask, any small spots you missed will not be very noticeable.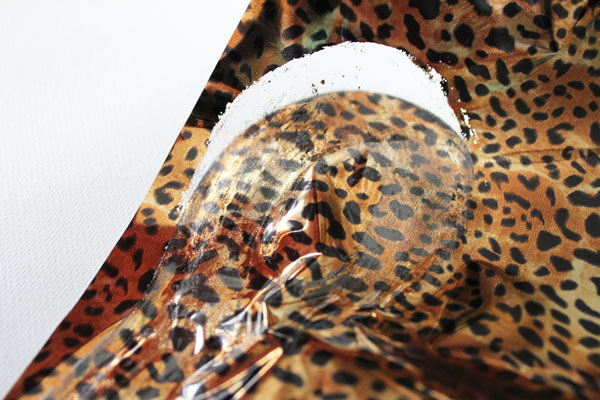 Carefully peel away all the plastic, re-applying and re-rubbing as needed, until the entire mask is covered.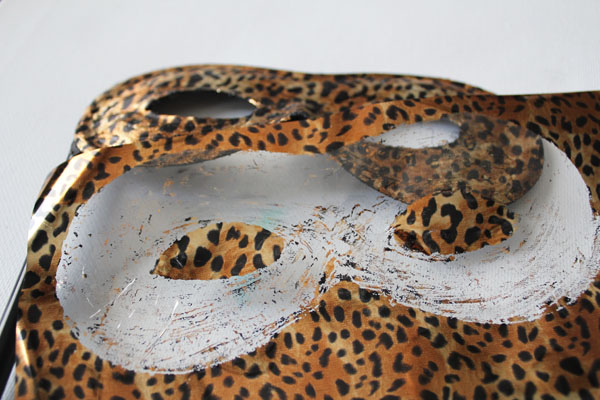 Tie your ribbons around the stick on the mask, and your leopard print mask is complete!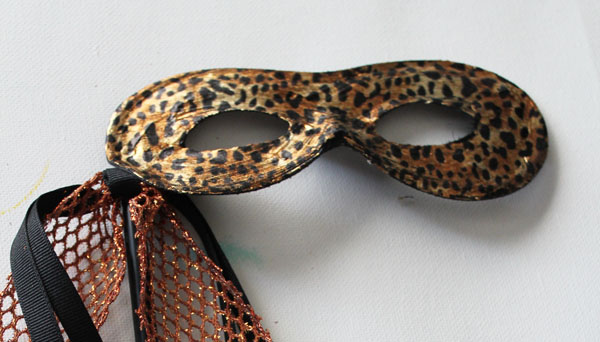 Just add your own Leopard growl, and you're ready for the masquerade!