When I saw these little mirror balls, I knew they needed to become earrings. Seriously, how cute are these? Perfect for making earrings – they are sparkly, small, light, and sparkly. Oh so sparkly! I was given these at SNAP by Gretchen from 3 Little Monkeys Studio. She has the cutest cards and party supplies (some for instant download), you should go check her out!
Anyway, I was at the SNAP conference, and she passed out these cute mirror balls with her business cards and I (apparently having a decent-sized set of balls of my own), asked if I could have a second one. Gretchen was super-gracious, and gave me two! And she didn't even give me a look that said "excuse me, selfish stranger – who do you think you are?" Which would have been totally justified. Showing that she is both generous and sweet! Plus uber talented… go check out the printable designs in her Etsy Shop.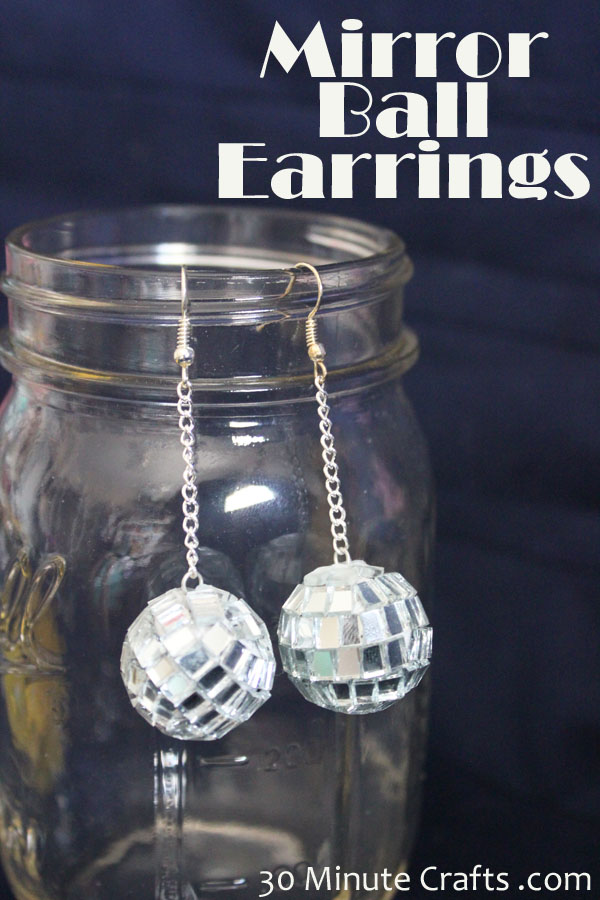 So, I took them home and they sat for a couple months, constantly staring at me saying, "We are going to make you the cutest earrings… and it will be so quick and easy!" Finally, I relented (as one must when you find that your craft supplies are talking to you), and made my mirror ball earrings. My awesome mirror ball earrings. You can too. Here is what you need.
Mirror Ball Earring Supplies (affiliate links added to help you and me):
2 Mirror Balls (if you didn't go to the conference, you can grab these Mirror Ball Ornaments

Jewelry Chain

French Hook Earring Wires

Jewelry Wire

Jewelry pliers
Krazy Glue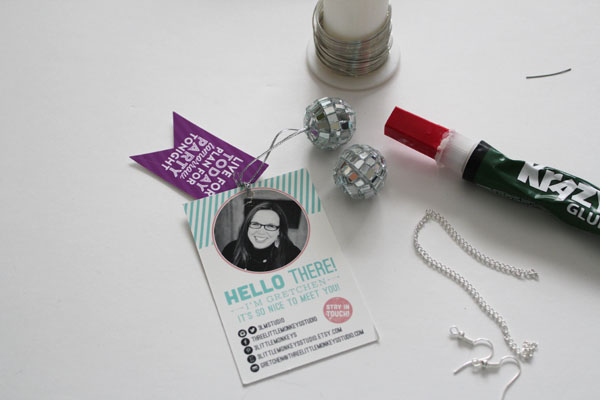 Start by cutting 2″ lengths of your wire, and folding in half. This is easier with the jewelry pliers. While you're cutting, cut 2 pieces of chain, each about 2″ long (you can go longer or shorter depending on how dangly you like your earrings)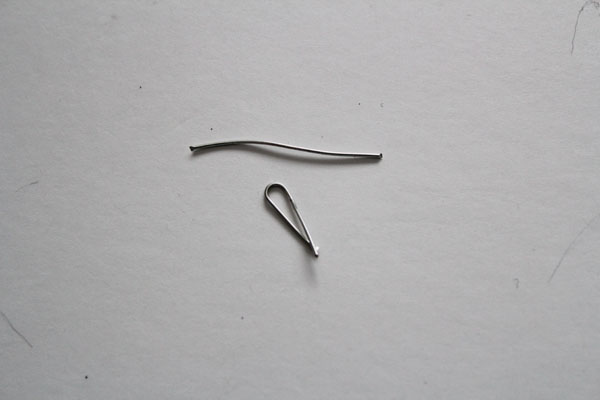 Remove the ornament string from the top of the mirror ball, then put some Krazy Glue into the hole.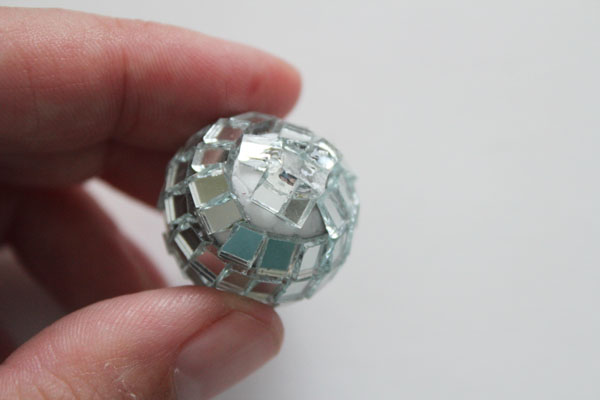 Thread the bottom loop of the chain onto the folded wire, then insert into the hole.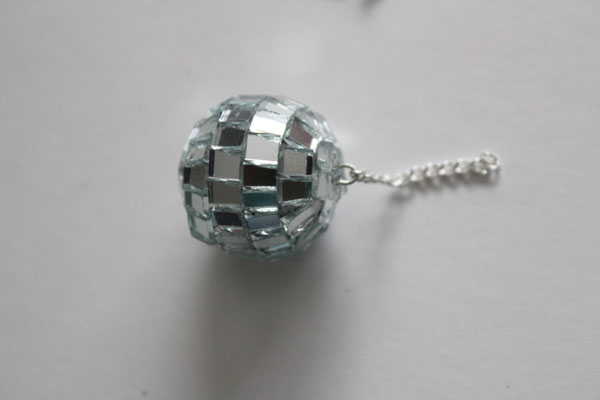 Use your pliers to open up the loop at the bottom of the earring wires.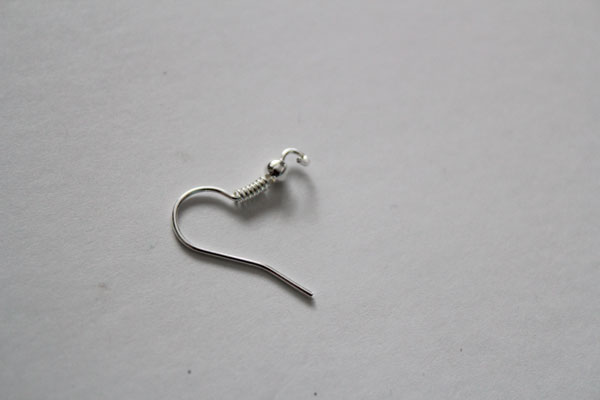 Thread the top of the jewelry chain onto the loop, close, and your mirror ball earrings are done!