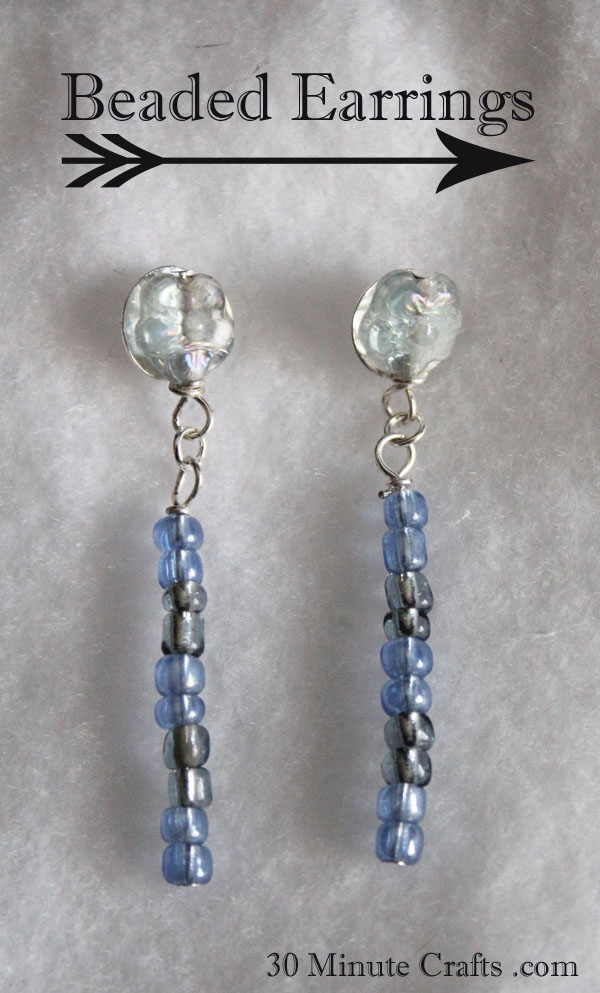 This weekend I made some jewelry, including these simple dangling earrings. I just love them, don't you? When I make earrings, I usually reach for earring wires instead of posts, but I thought it would be fun to make some earrings that use a post – but they still have a nice dangle! These beaded earrings were super inexpensive to make, I'll show you how!
To make your Simple Dangling Beaded Earrings, you need:
Darice Silver Jewelry Findings Set (you need the stud posts, 2 jump rings and 4 head pins from this set)
Darice Bead set (blue) – (you need two large beads and some of the small beads from this set)
Krazy Glue
Jewelry pliers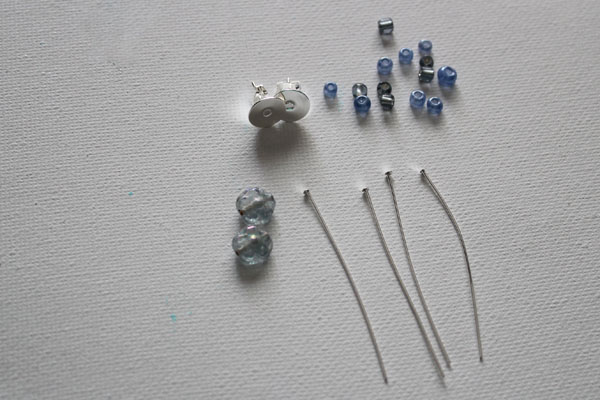 Start your beaded earrings by threading the large bead onto a head pin. Using round-nosed pliers, create a wrapped loop at the bottom.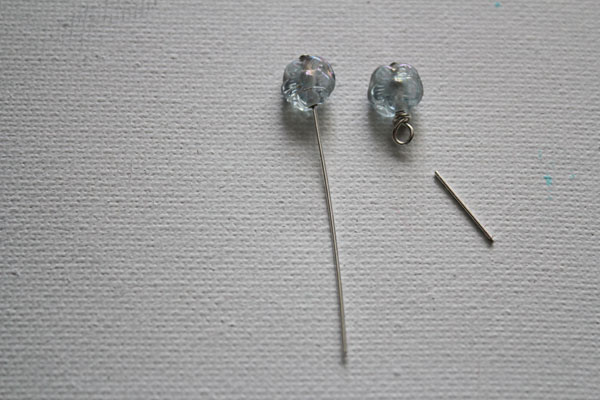 Repeat with the second bead. Then do the same for the dangles – make 2 long dangles with wrapped loops at the top.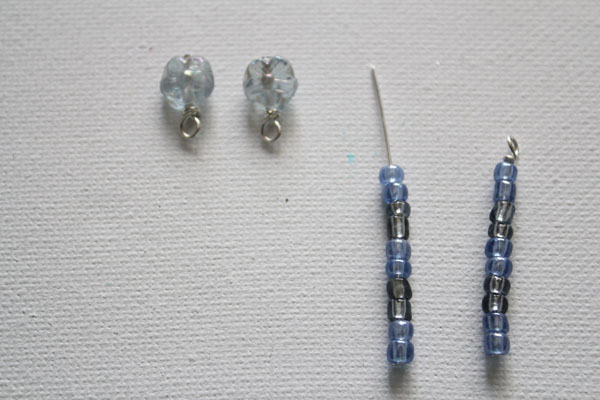 Attach the top to the bottom using a jump ring.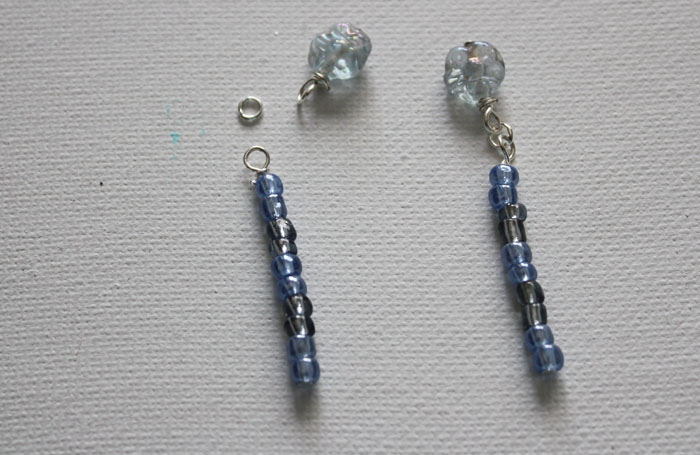 Then attach the top to the post using Krazy Glue.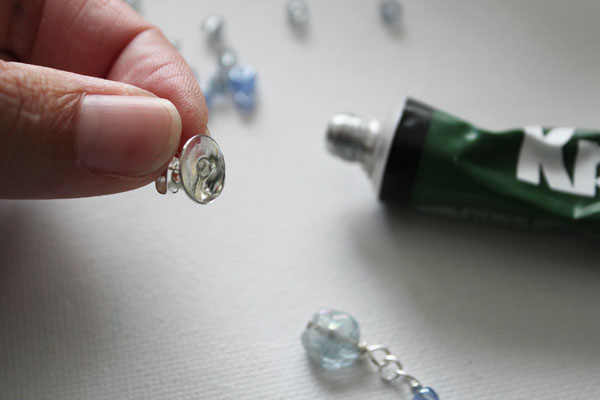 Set aside for a few minutes to let the glue set. I tucked the post into a folded piece of fabric.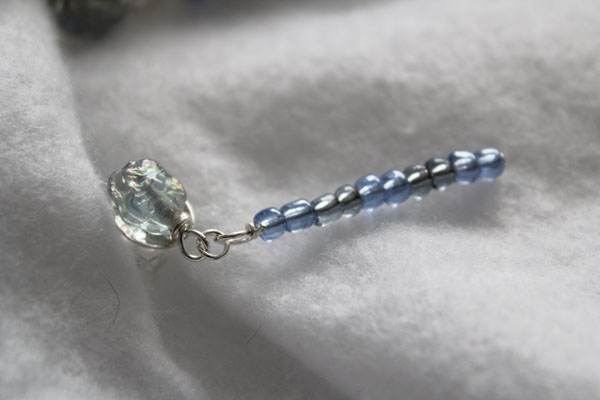 That's it! Your earrings are done!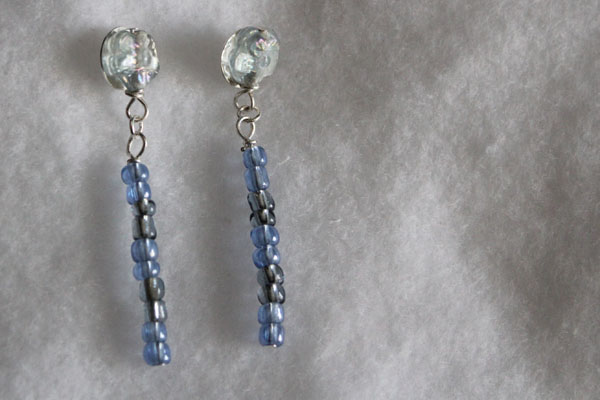 Creating wrapped loops is a little tricky, it might take you a couple tries. If you mess up, just cut off the loop and start over – head pins are cheap, no need to cry over them! Just toss the icky one and move on.  With a little practice, you'll have a fun and simple pair of dangling beaded earrings!