There is something about the combination of studs and pearls – the combination of edgy and classy – that I just love. Earlier this week I showed you how to make a studs and pearls bracelet, and today I'm going to show you how to make studs and pearls earrings. You can wear them together, or just one. And if studs and pearls aren't your style, I'll also show you how to omit the pearls.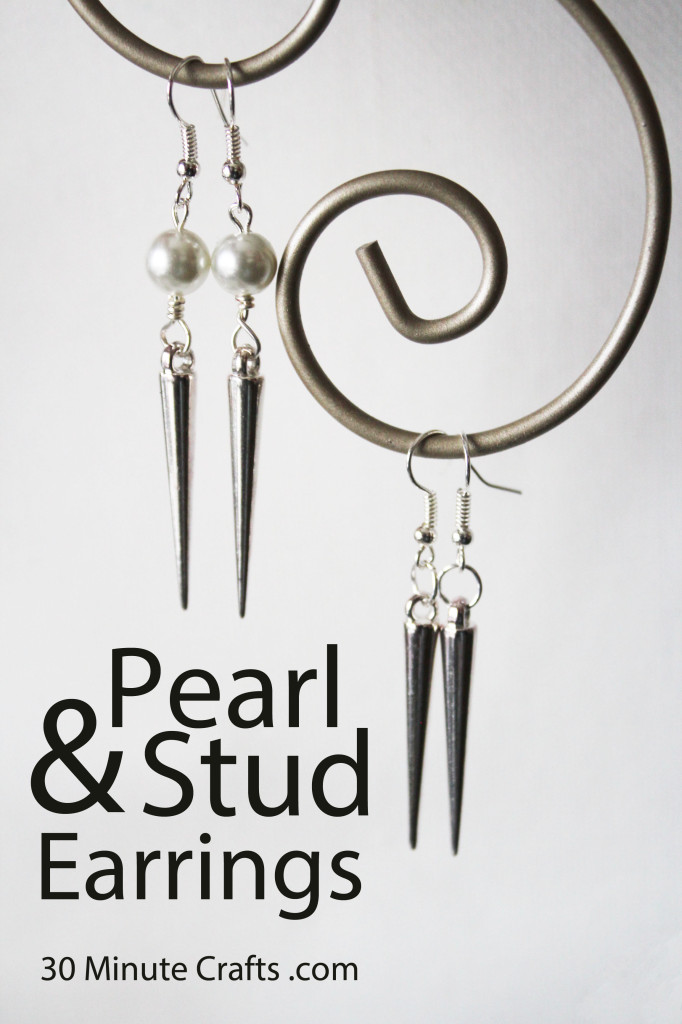 I've shared a whole bunch of stud crafting projects this week, but if you're more into the flesh-and-bone studs… you should go check out the studs on CraftSnark this week. Plenty of eye candy there.
The supplies for both are simple. Here's a full supply list, with affiliate links, to help you out:
Long spike beads

Fish hook earring wires

Eye Pin

Jewelry Pliers
Round Pearl Beads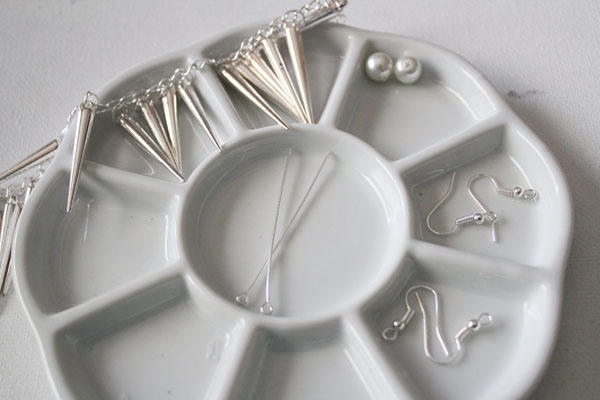 Making the earrings without pearls is super simple. Start by opening the jump ring that is holding the spike bead onto the chain.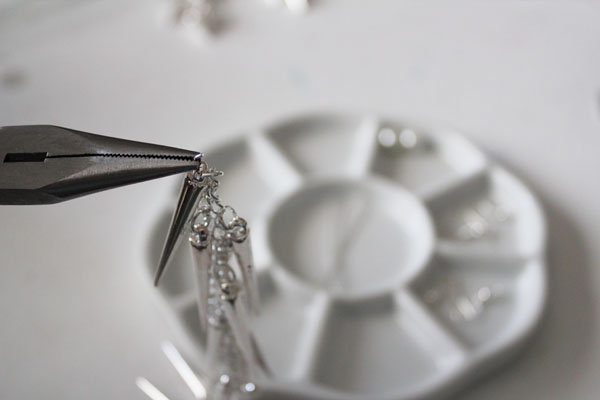 Remove the chain from the jump ring, replace it with an earring wire…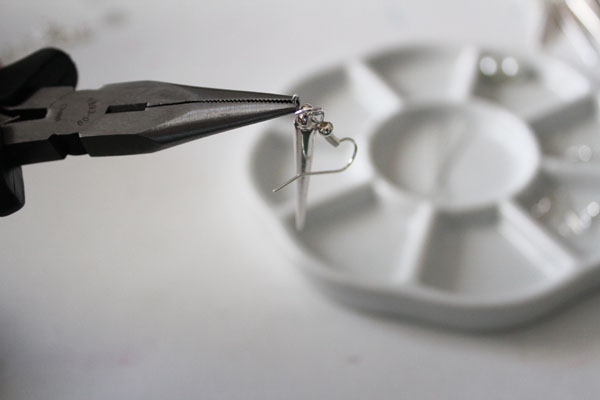 Then close the jump ring.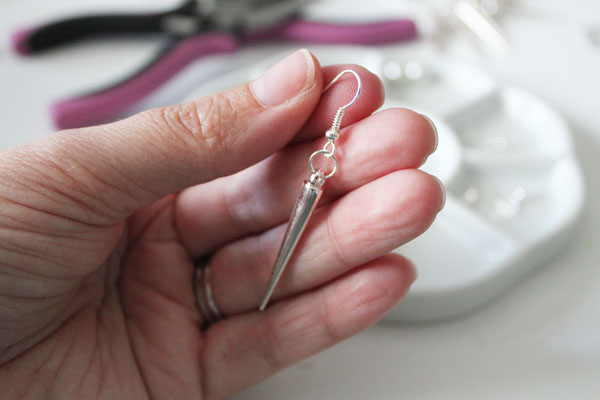 Repeat for the second earring, and you're all done!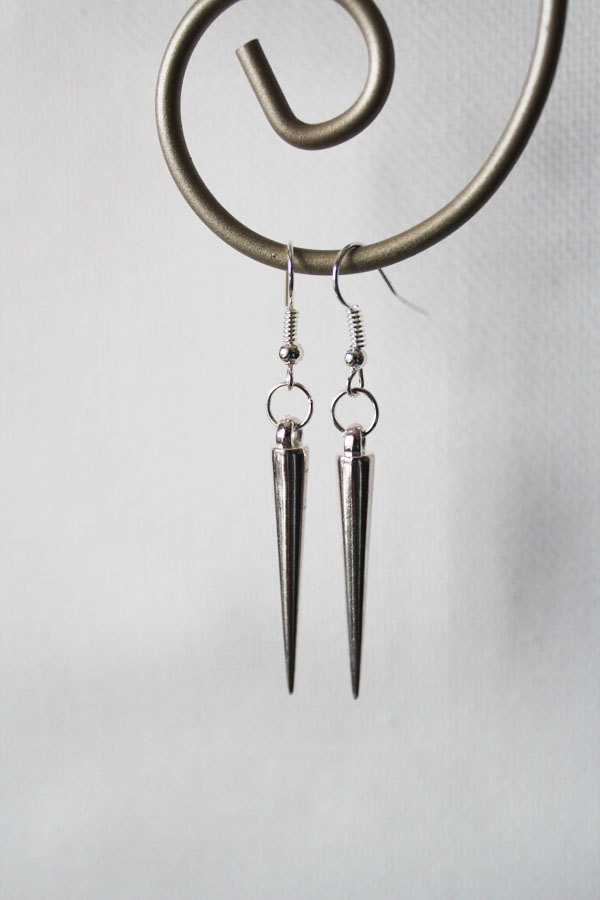 To add the pearls is the same, just adding a pearl . Start by stringing the pearl onto the eye pin.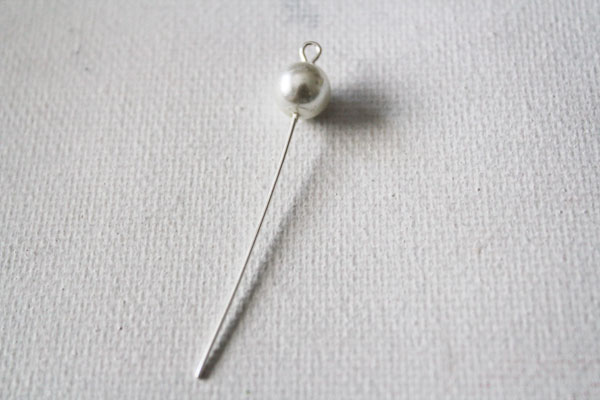 Make a loop under the pearl using your round-nosed pliers.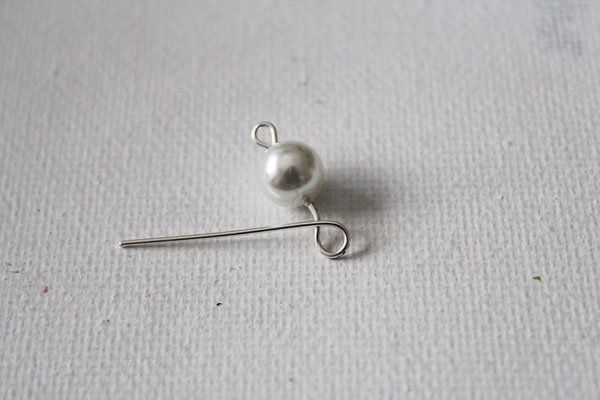 Add the spike. Wrap the wire 2-3 times under the pearl, then cut the excess.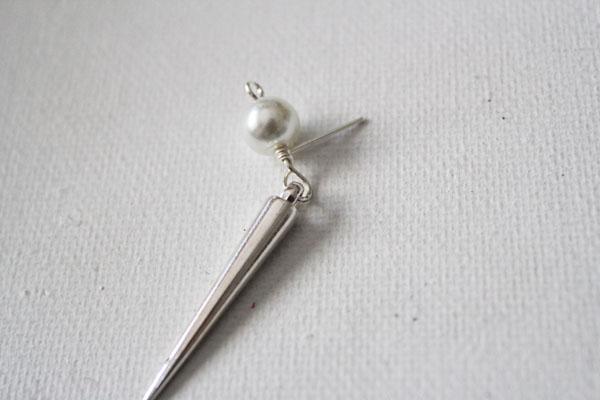 Open the loop at the top to attach the earring wire, and your earring is done.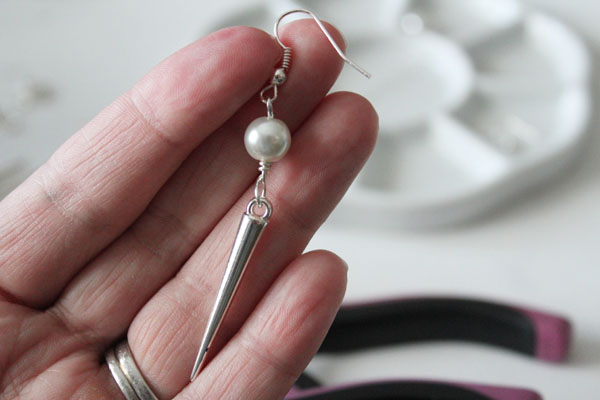 Repeat for the second earring.
Depending on your mood, you can wear one or the other… if you're feeling fancy and frisky… or just plain frisky. Both stud earrings and stud and pearl earrings are fun to wear!