I'm sharing another fun and fast spider craft today! These little bead spiders are super simple to make, and you can add them to all kinds of Halloween decor – table settings, wreaths, jewelry… whatever you like!
This quick and easy spider craft is part of Craft Lightning week – Angie from The Country Chic Cottage, along with our friends from around the web, are again sharing fast and easy crafts that you can make in 15 minutes or less! Come back tonight for a round-up of today's fast crafts… and if you can't wait, check out the Day 1 and Day 2 Roundups.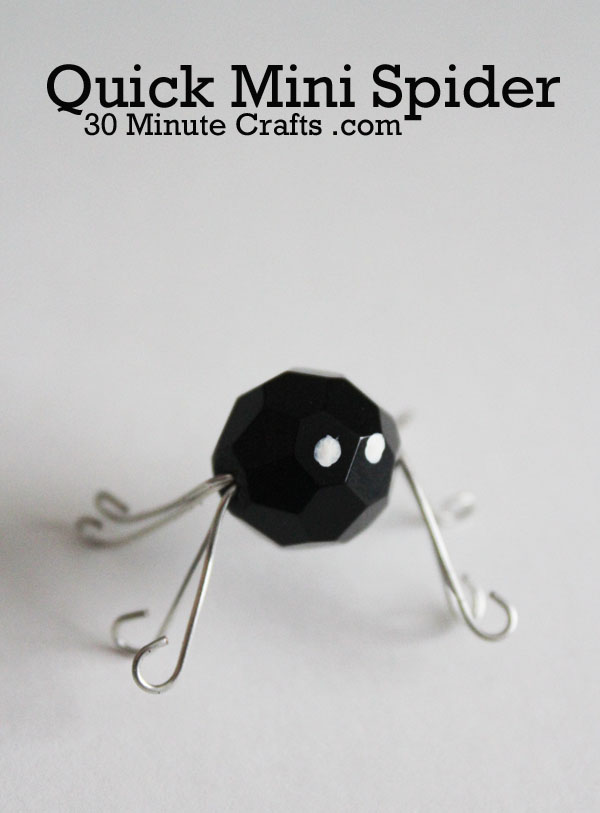 To make this little spider you need:
Bead with large hole
Beading Wire
Wire Cutters
Round-nosed pliers
White paint & paintbrush
Cut the wire into 3″ lengths. You'll need four.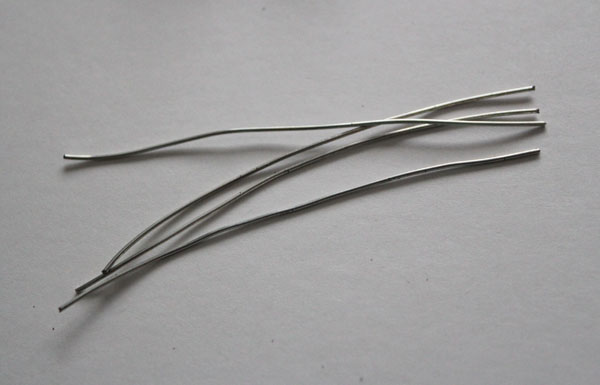 Insert the wires into the hole in the bead, and bend in place. Use the round-nosed pliers to curve the ends of the wires to make feet.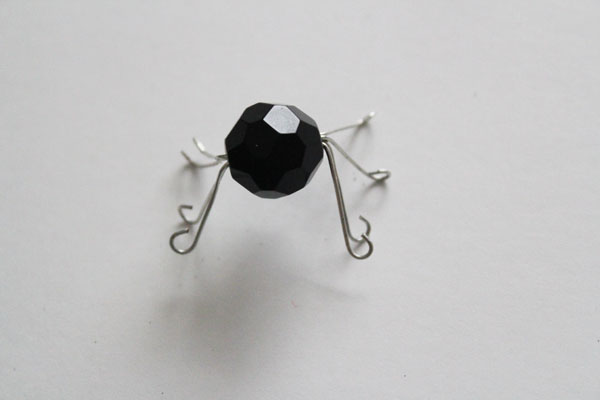 Use the paint and paintbrush to add eyes.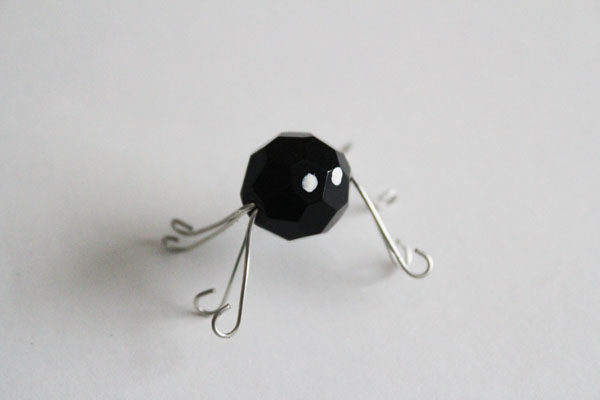 Your bead spider is complete – make as many bead spiders as you like for your Halloween decor! And come back later today for more fun and fast Halloween crafts!