Are you planning a Halloween party, or in charge of bringing the cupcakes to a school or work Halloween party? These cupcake toppers are simple to make, with just a few inexpensive supplies. You can put these cupcake toppers on home-made cupcakes, or you can buy plain cupcakes from the store, and quickly insert your Halloween mask cupcake toppers before the party starts.
This fast Halloween craft is part of a whole week of fast Halloween Crafts this week… that's right, it is Craft Lightning week! All week long, Angie from The Country Chic Cottage and I will each share a fun and fast Halloween craft in the morning… and each afternoon we'll share a round-up of fun and fast Halloween crafts from our friends across the web!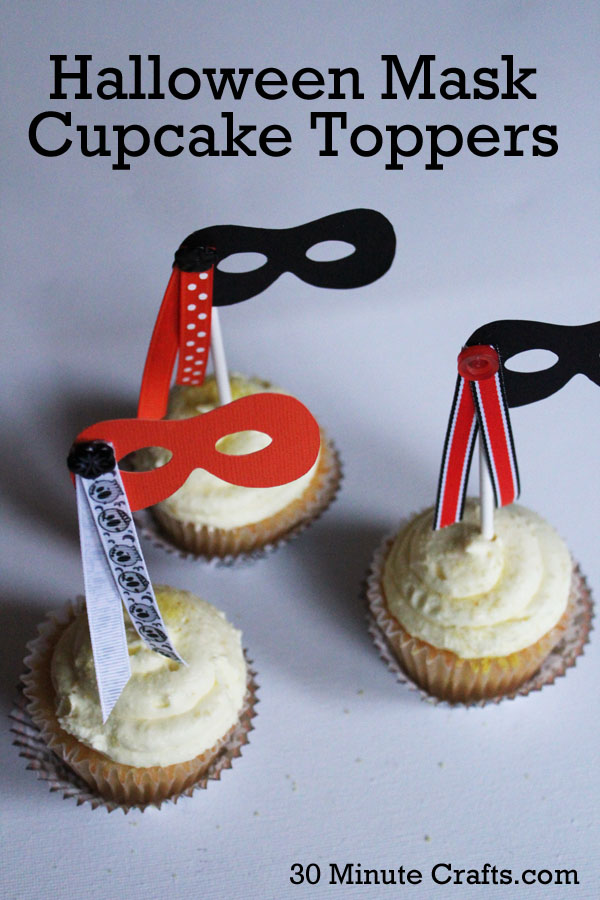 To make these cupcake toppers you'll need
Paper masks cut from this template
Lollypop sticks (from baking section of the craft store)
Ribbon (these Halloween ribbons are from The Ribbon Retreat)
Scissors
Buttons (these are from Laura Kelly)
Hot Glue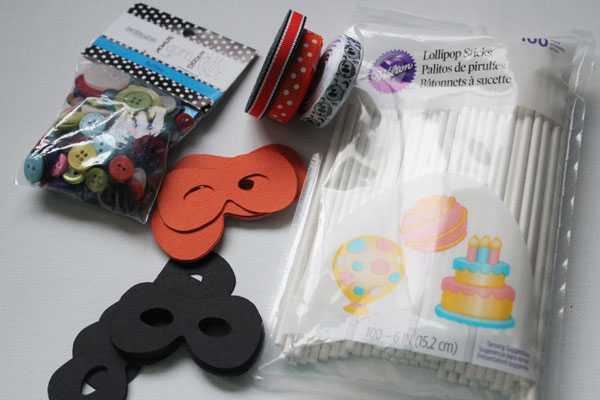 Glue the masks to the lollypop sticks with hot glue.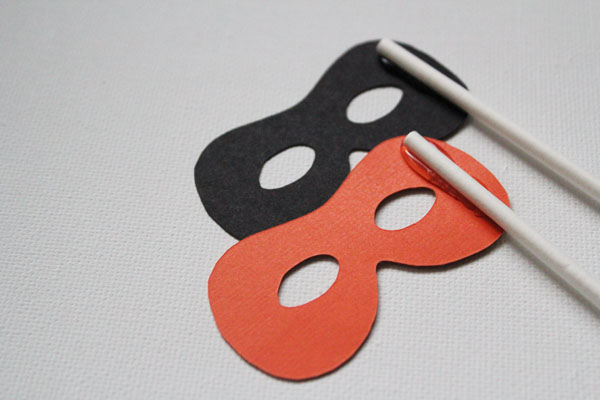 Cut 6″ lengths of ribbon, and pick out your buttons.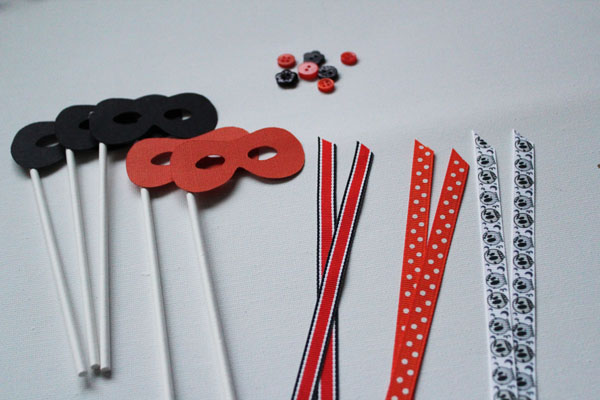 Fold each ribbon about in half, adding glue inside the fold, and to the back.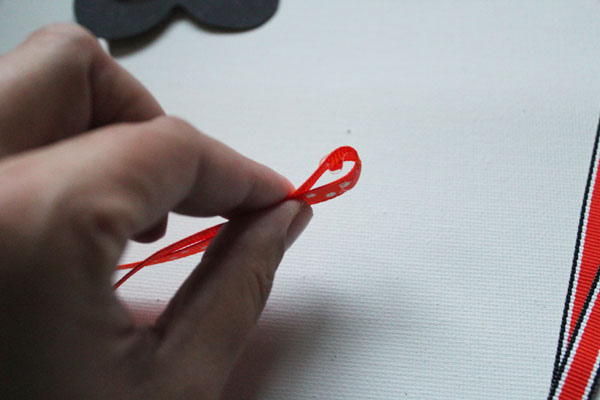 Carefully (so you don't burn yourself), apply the ribbon to the front of the mask. With a dab of glue, add the button.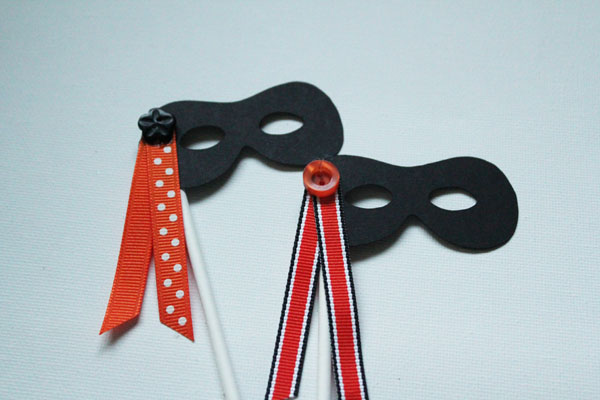 Make as many as you need for your cupcakes.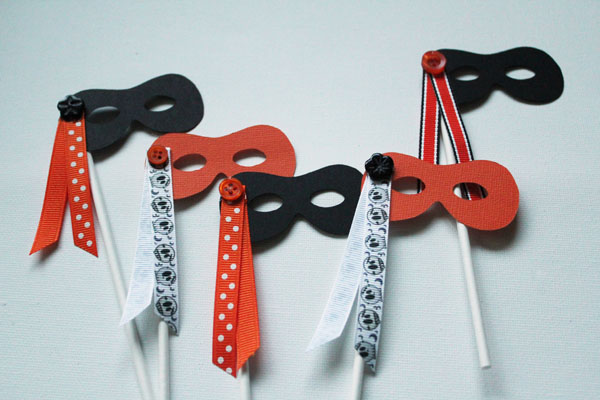 Insert into store-bought cupcakes, or make your own cupcakes (for extra credit)!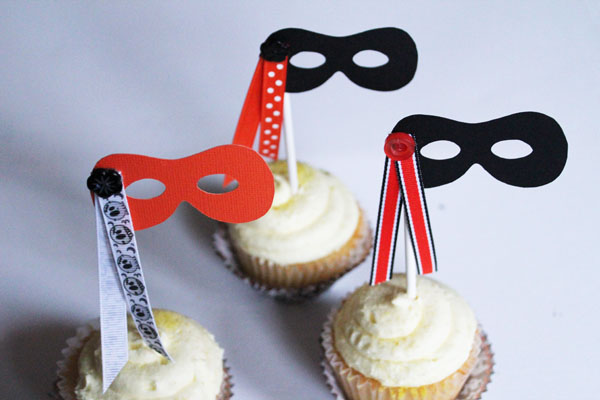 Go ahead… take a bite…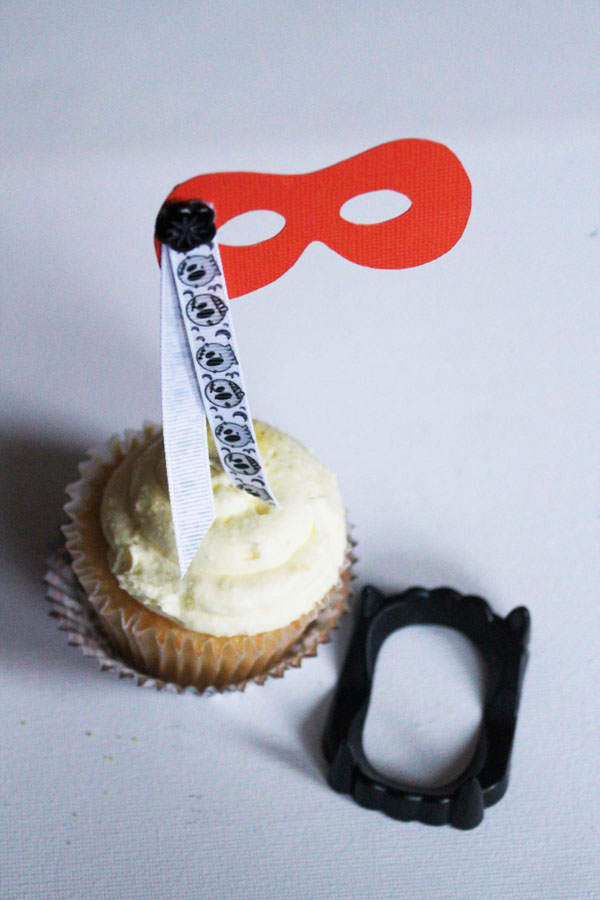 I made full-sized masks to go with these cupcake toppers… you can check them out over at The Ribbon Retreat blog…
Make sure to come back by this evening, I'll have a round-up of lots of fun and fast Halloween crafts! And come back all week long for more spooky and fun crafts!